---
| | |
| --- | --- |
| IGDA Mentor Cafe is heading to Casual Connect USA | |
IGDA
In Seattle, Casual Connect is partnering with IGDA to bring the popular IGDA Mentor Café to Casual Connect USA on 2 August! In the IGDA Mentor Café at Casual Connect, games industry leaders will share their wealth of knowledge, expertise and advice in short mentoring sessions.

Be a Mentor!
We are looking for industry leaders interested in giving back and sharing advice to eager minds in 20 min mentoring sessions. Contact Jillian for more info: jillian@IGDA.org

Want to get advice and ask questions to industry leaders? Apply for mentoring in the IGDA Mentor Café at Nordic Game 2017: Apply here to be mentored.

More information: http://usa.casualconnect.org/developers.html
| | |
| --- | --- |
| IGDA @ Gamescom 2017 | |
IGDA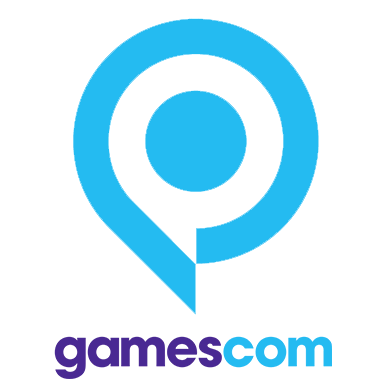 Get ready for Gamescom 2017
Gamescom has been a success from its start in 2009, and today it ranks as a top global event:
two distinct show sectors: entertainment (end-user) and business (trade only) - plus a merchandising/retail – fan shop hall
345,000 visitors from across the globe
30,000+ trade visitors – a number that continues to grow
877 exhibitors from 54 countries
over 6,000 journalists on-site
innovations: hundreds of world and European releases and product launches
the Gamescom festival, which draws an additional 150,000 visitors to Cologne
For more details about Gamescom, visit www.gamescom-cologne.com

New feature: b2b LOUNGE
Join the b2b LOUNGE placed in the Business Area of the show and you will be part of a great showcase with stellar networking opportunities. The IGDA will offer networking support that can make a huge difference in opening avenues for connecting with new markets and finding new partners. IGDA membership not needed to join.

The b2b LOUNGE features attractive table packages set-up in a professional sales ambience—all essential exhibit features are included.

Your Koelnmesse North America office based in Chicago is your one-stop service team before and during the show.

For more information on IGDA's plans for Gamescom, download this flyer!
ARM
Every art aspect in a mobile VR experience needs to be optimized from meshes, textures to level design to ensure good performance and deliver the best experience possible. Read about one artist's experience using mobile Multiview and foveated rendering to develop his interactive VR experience.
READ MORE
Promoted by

ARM
---
Click here for discount information (requires log in).
To view all upcoming IGDA and IGDA Partner events, click here.
| | |
| --- | --- |
| IGDA Event Sponsorship Opportunities for Q3 | |
IGDA
The IGDA has numerous opportunities for your organization to get involved with our international event activities and IGDA Mentor Cafés in upcoming months. Be seen with us at Gamescom (DE), Respawn (DE), and more!

Contact us today at staff@IGDA.org for more information.
---
Promoted by

 
---
| | |
| --- | --- |
| IGDA Scholarship: CEDEC2017 & TGS2017 | |
IGDA
The IGDA Foundation and the IGDA Scholarships Program are pleased to announce that IGDA Japan is now accepting applications for the Tokyo Game Show (TGS) and the Computer Entertainment Developers Conference (CEDEC) until 10 July 2017. Undergraduate and graduate students from across the globe are eligible to apply. Students can apply for Tokyo Games Show scholarships here: http://bit.ly/2pWveca.

CEDEC will take place 30 August - 1 September and TGS from 21-24 September, 2017. CEDEC is hosted at Pacifico Yokohama in Yokohama, Japan. TGS is at Makuhari Messe in Chiba City, Japan. Together they make up two of the most prominent conferences dedicated to games in Japan.

Please help spread the word about these excellent once-in-a-lifetime opportunities for students around the world!
---
| | |
| --- | --- |
| With Sony's indie support in question, developers at E3 weigh in | |
Gamasutra
At this year's E3, without new hardware to announce and facing off against Microsoft's aggressive Xbox One X pitch, Sony positioned itself as being all about the games, with a media briefing that consisted of little more than a succession of trailers, and no particular emphasis outside of a section taken to show upcoming games coming specifically for PlayStation VR.
READ MORE
| | | |
| --- | --- | --- |
| | | Get your bachelor's degree in Game Design and Development and find the unexpected in your world. Wilmington University—an East Coast leader in Game Design and Development education offers multiple flexible and affordable technology focused programs. Click here to become unexpected. |
| | |
| --- | --- |
| The breathtaking indie games of E3 2017 | |
Mashable
E3 showcased a ton of big video games made by big studios with budgets in the millions — like Super Mario Odyssey and Assassin's Creed Origins — but those weren't the only titles worthy of our attention. There were a handful of breathtaking indie games that deserve the spotlight, too. This E3's stock of indies had some undeniably charming, thought-provoking, and intensely action-packed selections spanning all sorts of genres. These are the ones that stood out as some of the best of E3 2017.
READ MORE
| | |
| --- | --- |
| ThermoReal lets you feel heat, cold, and pain in virtual reality | |
VentureBeat
Virtual reality takes your eyes and ears into another world. But it isn't quite truly immersive, yet. So, Tegway wants to take you one step closer into the immersion by making you feel new sensations like heat, cold, and pain. The company demonstrated its ThermoReal technology at the HTC Vive X accelerator event last week in San Francisco. ThermoReal developed a thermoelectric device that can generate heat and cold upon demand and translate that feeling into your hands as you hold touch controls in VR. It is a new kind of human-machine interface.
READ MORE
| | | |
| --- | --- | --- |
| | | Streamline has built a diverse, flexible, responsive, creative, first rate organizations of artists, producers, designers, programmers and executives. When you partner with Streamline Studios you work with expert teams led by hands-on industry veterans with more than 20+ years of experience. Learn more about how our teams are organized! |
| | |
| --- | --- |
| 1 in 3 VR/AR projects in development will be platform-exclusive | |
GamesIndustry.biz
31 percent of developers working on virtual or augmented reality projects currently intend to only release them on a single platform. This is one of the takeaways from a new survey from the organizers behind this year's Virtual Reality Developers Conference. Out of 600 respondents, a third are working on platform-exclusive titles — a significant increase from the 10 percent reported in the 2016 survey.
READ MORE
| | |
| --- | --- |
| German Chancellor Angela Merkel to open Gamescom 2017 | |
GamesIndustry.biz
The organizers behind Gamescom have announced Dr. Angela Merkel, chancellor of Germany, will officially open this year's event in Cologne. Merkel will visit the trade and consumer games show on Aug. 22 at its usual venue of Cologne's Koelnmesse exhibition centre. It will be the first time a head of the German government has opened Gamescom, despite the event running in Cologne since 2009. Nonetheless, the nation's games trade association and Gamescom sponsor BIU sees this as a major step forward.
READ MORE
---
---
| | |
| --- | --- |
| What effect will Apple's App Store redesign have on indie games developers? | |
PocketGamer.biz
With iOS 11 right around the corner, Apple has revealed a long list of important changes to the way its App Store is going to be run, with a larger focus on editorialising content instead of simply using algorithms. This could have huge ramifications for the mobile market - will the Apple editors spend more time trying to dig out the hidden gems, or will they still focus on the biggest hitters already out there?
READ MORE
| | |
| --- | --- |
| Adobe Flash is dead. Here's how to save your game before it's too late | |
VentureBeat
The tech industry has been calling for the death of Flash for years. Last year, the quiet rumblings calling for its demise turned into roars as the likes of Chrome and Firefox began to phase out support. A full-on war has been waged against Flash technology and much of the casual games industry is stuck on the losing side.
READ MORE