---
| | |
| --- | --- |
| IGDA Mentor Cafe comes to Casual Connect USA | |
IGDA
Casual Connect USA will have something for everyone — from incredible tracks with expert insights, to 1-on-1 meetings with mentors at IGDA Mentor Cafe on August 2, and special events on Monday, July 31, such as LiveOps Connect and 21st Century Leadership & Power In Diversity Symposium. And don't forget great networking with our Pitch & Match system, and the famous parties!

In a special appearance, Washington Governor Jay Inslee will open the conference on Day 1.

The show on August 1 - 3 will take place at Benaroya Hall (200 University Street, Seattle, Washington, USA), while the LiveOps Connect and 21st Century Leadership & Power In Diversity Symposium will be happening at the Motif hotel (1415 5th Avenue, Seattle, Washington, USA).

Register here

IGDA members get 30% off. Click here for information (requires log in).
| | |
| --- | --- |
| IGDA @ Gamescom 2017 | |
IGDA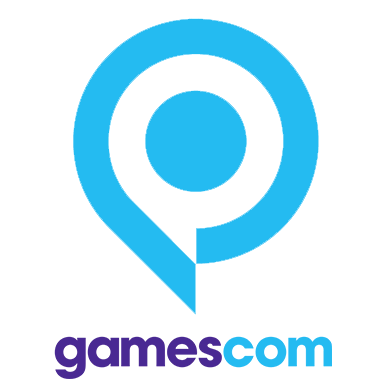 Get ready for Gamescom 2017
Gamescom has been a success from its start in 2009, and today it ranks as a top global event:
two distinct show sectors: entertainment (end-user) and business (trade only) - plus a merchandising/retail – fan shop hall
345,000 visitors from across the globe
30,000+ trade visitors – a number that continues to grow
877 exhibitors from 54 countries
over 6,000 journalists on-site
innovations: hundreds of world and European releases and product launches
the Gamescom festival, which draws an additional 150,000 visitors to Cologne
For more details about Gamescom, visit www.gamescom-cologne.com

New feature: b2b LOUNGE
Join the b2b LOUNGE placed in the Business Area of the show and you will be part of a great showcase with stellar networking opportunities. The IGDA will offer networking support that can make a huge difference in opening avenues for connecting with new markets and finding new partners. IGDA membership not needed to join.

The b2b LOUNGE features attractive table packages set-up in a professional sales ambience—all essential exhibit features are included.

Your Koelnmesse North America office based in Chicago is your one-stop service team before and during the show.

For more information on IGDA's plans for Gamescom, download this flyer!
VMC
Independent developers are among the most creative talents in the industry, surprising audiences with fun and engaging new IPs. Many indies have a strong vision for their game or app, but they lack access to the array of knowledge required to transform their brilliant idea into a successful product. VMC's EXP Lab is an innovative new incubation program that gives indie developers access to a secured lab environment and information, technology, and mentoring that will enable them to focus on making great games. This program enables developers to learn from industry experts who have worked on numerous indie, mid-sized…
READ MORE
Promoted by

VMC
---
Click here for discount information (requires log in).
To view all upcoming IGDA and IGDA Partner events, click here.
| | |
| --- | --- |
| IGDA Event Sponsorship Opportunities for Q3 | |
IGDA
The IGDA has numerous opportunities for your organization to get involved with our international event activities and IGDA Mentor Cafés in upcoming months. Be seen with us at Gamescom (DE), Respawn (DE), and more!

Contact us today at staff@IGDA.org for more information.
---
Promoted by

 
---
| | |
| --- | --- |
| IGDA Scholarship: CEDEC2017 & TGS2017 | |
IGDA
The IGDA Foundation and the IGDA Scholarships Program are pleased to announce that IGDA Japan is now accepting applications for the Tokyo Game Show (TGS) and the Computer Entertainment Developers Conference (CEDEC) until 10 July 2017. Undergraduate and graduate students from across the globe are eligible to apply. Students can apply for Tokyo Games Show scholarships here: http://bit.ly/2pWveca.

CEDEC will take place 30 August - 1 September and TGS from 21-24 September, 2017. CEDEC is hosted at Pacifico Yokohama in Yokohama, Japan. TGS is at Makuhari Messe in Chiba City, Japan. Together they make up two of the most prominent conferences dedicated to games in Japan.

Please help spread the word about these excellent once-in-a-lifetime opportunities for students around the world!
---
| | |
| --- | --- |
| For indie devs, the Vita's niche audience is what makes it a viable platform | |
Gamasutra
While the PlayStation Vita remains popular in Japan, Sony's latest handheld release never really found a foothold in the West. But a number of developers and publishers speaking to Glixel note that the handheld's small but passionate user base is actually what makes developing games for it so worthwhile.
READ MORE
| | | |
| --- | --- | --- |
| | | What can a bachelor's degree in Game Design do for your career—and your company? Find out with Wilmington University—an East Coast leader in Game Design and Development education. Take your skills to the next level and achieve your goals. Click to learn more. |
| | |
| --- | --- |
| Using Steam data to tell you if your game will sink or swim | |
VentureBeat
Have you recently seen a new game on Steam and tried guessing how successful it's going to be? Maybe you're developing your own game or just thinking about making one and are wondering the same. What if we looked at existing games and let a computer learn from them? It could then analyze your concept and give you an estimate of sales. And you could make changes to maximize the sales.
READ MORE
---
---
| | |
| --- | --- |
| When to listen to players, and when not to | |
GamesIndustry.biz
As a program for still-in-development games, Steam's Early Access is by definition full of games that will change. Sometimes the games remain essentially the same but just receive additional content; other times the games change on a more fundamental level.
READ MORE
| | | |
| --- | --- | --- |
| | | Streamline has built a diverse, flexible, responsive, creative, first rate organizations of artists, producers, designers, programmers and executives. When you partner with Streamline Studios you work with expert teams led by hands-on industry veterans with more than 20+ years of experience. Learn more about how our teams are organized! |
| | |
| --- | --- |
| CastAR's collapse shows the incredible challenge of making AR games | |
VentureBeat
CastAR was one of the most ambitious augmented reality game companies in the business. But it looks like it has shut down amid one of the most obvious problems in the fledgling industry: It was too early, and the challenges it faced were incredible. CastAR failed to raise a new round of funding and shut down this week, according to a report from game news site Polygon. That spelled the end to a years-long project by former Valve employees Jeri Ellsworth and Rick Johnson to create a unique AR tabletop gaming platform, one that wanted to deliver the next step in a magical kind of play.
READ MORE
| | |
| --- | --- |
| The game has changed for Nintendo on mobile | |
GamesIndustry.biz
Two years ago, Nintendo looked like a company faced with a common dilemma; change, or die. Its strategy of sticking firmly to the traditional platform holder business model while trying to skirt around the Teraflop arms-race between Sony and Microsoft had gone magnificently in the Wii era, but as Sony fixed a generation's mistakes and reclaimed its crown with the launch of PS4, Nintendo faltered.
READ MORE
| | |
| --- | --- |
| 40 indie games to be featured in Smithsonian American Art Museum event | |
Gamasutra
The Smithsonian American Art Museum has detailed its upcoming SAAM Arcade event, and this year forty independent games are joining the Arcade as part of its indie showcase. The final forty were trimmed down from 150 total submissions, including both student and professional game development projects.
READ MORE
| | |
| --- | --- |
| Crash Bandicoot: An oral history | |
Polygon
The first time Taylor Kurosaki and Bob Rafei saw a running PlayStation, they were in a Las Vegas hotel room. It was the 1995 Consumer Electronics Show. They, along with the company they worked for, Naughty Dog, were being given a behind-closed-doors look at Sony's first foray into the game console industry. When they describe the event now, they use words like "inspiring" and "enthralled" and phrases like "blown away." They didn't know it at the time, but the members of Naughty Dog in that room — Kurosaki, Rafei and co-founders Jason Rubin and Andy Gavin — were looking at the system that would host the team's next game: Crash Bandicoot.
READ MORE