---
| | |
| --- | --- |
| IGDA Mentor Cafe comes to Casual Connect USA | |
IGDA
Casual Connect USA will have something for everyone — from incredible tracks with expert insights, to 1-on-1 meetings with mentors at IGDA Mentor Cafe on August 2, and special events on Monday, July 31, such as LiveOps Connect and 21st Century Leadership & Power In Diversity Symposium. And don't forget great networking with our Pitch & Match system, and the famous parties!

In a special appearance, Washington Governor Jay Inslee will open the conference on Day 1.

The show on August 1 - 3 will take place at Benaroya Hall (200 University Street, Seattle, Washington, USA), while the LiveOps Connect and 21st Century Leadership & Power In Diversity Symposium will be happening at the Motif hotel (1415 5th Avenue, Seattle, Washington, USA).

Register here

IGDA members get 30% off. Click here for information (requires log in).
| | |
| --- | --- |
| Immersed 2017 Biggest Yet, Speaker Slots Open | |
IGDA
The International Game Developers Association is a proud media partner for Immersed 2017. Celebrating its fourth year and running October 19-22, 2017 at the Ontario Science Centre in Toronto, Immersed is the East Coast's must-attend event for industry and professionals working with technologies like virtual reality, mixed reality, augmented reality, stereoscopic 3D, and more. This professional event includes technical training, valuable market discussion, a networking reception, meals, and a private business to business exhibition. Toronto is the fourth largest city in North America and is an important cradle of media and content development on the East Coast.

Click here for more information and discount information.
VMC
Independent developers are among the most creative talents in the industry, surprising audiences with fun and engaging new IPs. Many indies have a strong vision for their game or app, but they lack access to the array of knowledge required to transform their brilliant idea into a successful product. VMC's EXP Lab is an innovative new incubation program that gives indie developers access to a secured lab environment and information, technology, and mentoring that will enable them to focus on making great games. This program enables developers to learn from industry experts who have worked on numerous indie, mid-sized…
READ MORE
Promoted by

VMC
| | |
| --- | --- |
| IGDA @ Gamescom 2017 | |
IGDA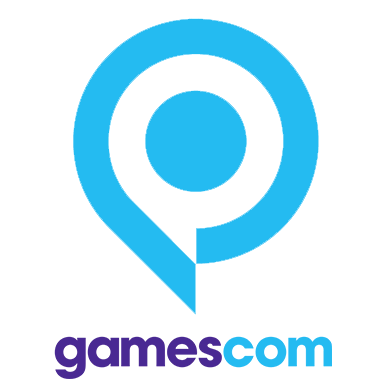 Get ready for Gamescom 2017
Gamescom has been a success from its start in 2009, and today it ranks as a top global event:
two distinct show sectors: entertainment (end-user) and business (trade only) - plus a merchandising/retail – fan shop hall
345,000 visitors from across the globe
30,000+ trade visitors – a number that continues to grow
877 exhibitors from 54 countries
over 6,000 journalists on-site
innovations: hundreds of world and European releases and product launches
the Gamescom festival, which draws an additional 150,000 visitors to Cologne
For more details about Gamescom, visit www.gamescom-cologne.com

New feature: b2b LOUNGE
Join the b2b LOUNGE placed in the Business Area of the show and you will be part of a great showcase with stellar networking opportunities. The IGDA will offer networking support that can make a huge difference in opening avenues for connecting with new markets and finding new partners. IGDA membership not needed to join.

The b2b LOUNGE features attractive table packages set-up in a professional sales ambience—all essential exhibit features are included.

Your Koelnmesse North America office based in Chicago is your one-stop service team before and during the show.

For more information on IGDA's plans for Gamescom, download this flyer!
---
Click here for discount information (requires log in).
To view all upcoming IGDA and IGDA Partner events, click here.
---
Promoted by

 
---
| | |
| --- | --- |
| IGDA Members Save on Games for Change Festival 2017 Passes | |
IGDA
The Games for Change Festival (31 July - 2 August) unites the games industry, social innovators, and funders for three days of conversations, interactive workshops, networking events, and groundbreaking new games. The Festival offers three expertly curated tracks around emerging sectors: Games for Learning, Civics & Social Issues, and Neurogaming & Health. The final day of the Festival focuses on virtual technologies at the first-of-its-kind VR for Change Festival. Learn best practices for creating games that encourage players to contribute to political discourse or scientific advances.

IGDA members can save 20% on passes! Click here for more information (requires login). Discount passes also available for students and independent game makers.
| | |
| --- | --- |
| IGDA Event Sponsorship Opportunities for Q3 | |
IGDA
The IGDA has numerous opportunities for your organization to get involved with our international event activities and IGDA Mentor Cafés in upcoming months. Be seen with us at Gamescom (DE), Respawn (DE), and more!

Contact us today at staff@IGDA.org for more information.
| | | |
| --- | --- | --- |
| | | What can a bachelor's degree in Game Design do for your career—and your company? Find out with Wilmington University—an East Coast leader in Game Design and Development education. Take your skills to the next level and achieve your goals. Click to learn more. |
---
| | |
| --- | --- |
| Netflix for indie games: How Jump aims to help devs beat discoverability issues | |
Gamasutra
Kermdinger Studios was established in 2012 with a straightforward goal: make game, sell game, repeat. But there was a foreseeable problem with that second step, one many fellow devs are likely grappling with: a lot of games come out every month, and it's tough for even great indie games to get reliable, meaningful attention on most game marketplaces. "We didn't even launch our game because we knew we wouldn't be able to sell enough to make it impactful," company chief Anthony Palma tells Gamasutra.
READ MORE
| | |
| --- | --- |
| Making game development global again | |
GamesIndustry.biz
The international video games industry owes a considerable amount to the efforts of immigrants from countries like Syria. Companies like AdMob — founded by Syrian entrepreneur Omar Hamoui, and later acquired by Google for $750 million — have helped reshape the conventions of game publishing as we know it. Steve Jobs' own biological father was a Syrian emigrant to the states. On taking that journey, Abdulfattah "John" Jandali unknowingly set events in motion that would lead to Apple's reinvention of how we play, make and distribute games.
READ MORE
---
---
| | |
| --- | --- |
| Project to curate 1,000 small indie games is finally complete | |
Kotaku
"One Thousand Voices" is Steve Cook's freeware curation project. It's a Twitter thread of hundreds of experimental games by unique individuals that tries to highlight all of the amazing work being done in the game's space that doesn't get the attention it deserves, and over the weekend he tweeted out the 1000th and final game.
READ MORE
| | | |
| --- | --- | --- |
| | | Streamline has built a diverse, flexible, responsive, creative, first rate organizations of artists, producers, designers, programmers and executives. When you partner with Streamline Studios you work with expert teams led by hands-on industry veterans with more than 20+ years of experience. Learn more about how our teams are organized! |
| | |
| --- | --- |
| Why the developer of Inside and Limbo formed a new indie game studio | |
VentureBeat
Dino Patti cofounded game studio Playdead in Copenhagen, Denmark, in 2006. The indie team created an award-winning title, Limbo, in 2010. It won a number of awards, and then Playdead went dark for six years. They launched Inside in June 2016 and won even more acclaim. Now Patti has left Playdead to start a new studio, Jumpship, in England with animator Chris Olsen. Olsen had been working on an interesting new concept, a sci-fi game called Somerville.
READ MORE
| | |
| --- | --- |
| This Steam Controller analysis may make you rethink Valve's PC gamepad | |
VentureBeat
Jeff Grubb writes, "When I reviewed the Steam Controller, I called it a 'weird mutant with potential.' I still think it's weird, but I had lost faith in the potential part … until I saw a lengthy documentary about the device on YouTube. In a two-part hour-long video, Steam Controller defender and YouTube creator James Minicki talks about the history of the gamepad and how a community of PC gamers have learned to love it since it debuted in November 2015."
READ MORE
| | |
| --- | --- |
| Hue, Ether One creators form new studio and indie services firm Advect Productions | |
GamesIndustry.biz
Benni Hill and Dan Da Rocha, the creative minds behind several acclaimed indie hits, have launched an interesting new venture. GamesIndustry.biz can reveal the duo is heading up Advect Productions, a start-up that doubles as both a development studio and a consultancy and services firm that targets indie games makers.
READ MORE
| | |
| --- | --- |
| The rise and fall of Flash gaming, explained | |
Polygon
A decade is an eternity ago in the online age, which makes now the perfect time for a retrospective on Flash video gaming. Daily Quests of YouTube has a strikingly well-reasoned argument for this mode's rise and fall in a time that seems only like yesterday.
READ MORE
| | |
| --- | --- |
| The Finnish game development sector is on fire | |
Business Insider
Finland has long roots in indie game development and given the country's size, a surprisingly high amount of big well-known hits are associated with the country: Angry Birds, Max Payne, Cities Skylines, Legend of Grimrock and the FlatOut series all come from Finnish developers. It wasn't long ago there wasn't a single Finnish game developer listed on the stock market — now there are three. Gaming companies are currently hiring everyone with real talent in sight. The whole sector seems to be on fire.
READ MORE