---
| | |
| --- | --- |
| 5 spots left for the IGDA Mentor Café at Casual Connect USA | |
IGDA
The IGDA Mentor Café needs a couple more mentors and mentees for the 2 August Mentor Café at Casual Connect! We also have some conference passes courtesy of Casual Connect, so let us know if you need a full pass.

Want to get advice and ask questions to industry leaders? Apply for mentoring here: http://bit.ly/2un1ojP

Be a Mentor! We are looking for industry leaders interested in giving back and sharing advice to eager minds in a 20-minute mentoring session? Email us for details: staff@IGDA.org

For more info, click here.
| | |
| --- | --- |
| PTBO Game Jam 03 | |
IGDA
PTBO Game Jam 03 will he held Friday, 4 August to Sunday, 6 August 2017 at the Fleming College Kawartha Trades and Technology Centre, in Peterborough, Ontario, Canada. Hosted by Peterborough-based game development studio dotBunny with support from the IGDA, the event will see a full gamut of game-development disciplines as developers gather to plan, design and create games in a 32-hour #GameDev marathon.

The semi-annual not-for-profit event drew more than 150 participants last February, as game developers gathered for PTBO Game Jam 02 and created 33 games in only 48 hours. PTBO Game Jam 03 is, fittingly, 3 events in one:

Friday 5:30 to 7:30 p.m. Youth Educational Block: youths under the age of 16 can learn MIT's Scratch through the creation a simple game mechanic.

Friday 6 to 9 p.m. Adult Educational Block: those 16 years old and above can learn the use of game industry toolsets through the creation of a simple game.

Saturday, August 5 at 9 a.m. Main Event: The jam will begin and jammers will develop games based on a forthcoming theme before stopping at 5 p.m. Sunday, 6 August.

Admission to PTBO Game Jam 03 is once again free but requires participant pre-registration. Visit https://ptbogamejam03.eventbrite.ca/ for more info.
VMC
The power of three is a concept I've seen in many contexts, and I want to share how I've incorporated it into my management and sales process with tangible results. If you're unfamiliar with the power of three, it's an idea built around the fact that people naturally gravitate to groups of three. From the Three Bears to the Three Musketeers, from Aristotle's three modes of persuasion to Thomas Jefferson's three inalienable rights, the power of three appears continually in our lives. I made it a part of my management style when a former director added a third person…
READ MORE
Promoted by

VMC
| | |
| --- | --- |
| Immersed 2017 Biggest Yet, Speaker Slots Open | |
IGDA
The International Game Developers Association is a proud media partner for Immersed 2017. Celebrating its fourth year and running October 19-22, 2017 at the Ontario Science Centre in Toronto, Immersed is the East Coast's must-attend event for industry and professionals working with technologies like virtual reality, mixed reality, augmented reality, stereoscopic 3D, and more. This professional event includes technical training, valuable market discussion, a networking reception, meals, and a private business to business exhibition. Toronto is the fourth largest city in North America and is an important cradle of media and content development on the East Coast.

Click here for more information and discount information.
---
Click here for discount information (requires log in).
To view all upcoming IGDA and IGDA Partner events, click here.
---
Promoted by

 
---
| | |
| --- | --- |
| IGDA @ Gamescom 2017 | |
IGDA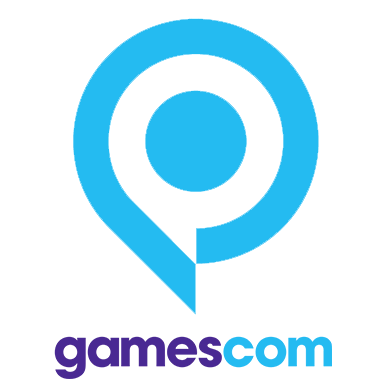 Get ready for Gamescom 2017
Gamescom has been a success from its start in 2009, and today it ranks as a top global event:
two distinct show sectors: entertainment (end-user) and business (trade only) - plus a merchandising/retail – fan shop hall
345,000 visitors from across the globe
30,000+ trade visitors – a number that continues to grow
877 exhibitors from 54 countries
over 6,000 journalists on-site
innovations: hundreds of world and European releases and product launches
the Gamescom festival, which draws an additional 150,000 visitors to Cologne
For more details about Gamescom, visit www.gamescom-cologne.com

New feature: b2b LOUNGE
Join the b2b LOUNGE placed in the Business Area of the show and you will be part of a great showcase with stellar networking opportunities. The IGDA will offer networking support that can make a huge difference in opening avenues for connecting with new markets and finding new partners. IGDA membership not needed to join.

The b2b LOUNGE features attractive table packages set-up in a professional sales ambience—all essential exhibit features are included.

Your Koelnmesse North America office based in Chicago is your one-stop service team before and during the show.

For more information on IGDA's plans for Gamescom, download this flyer!
| | |
| --- | --- |
| IGDA Members Save on Games for Change Festival 2017 Passes | |
IGDA
The Games for Change Festival (31 July - 2 August) unites the games industry, social innovators, and funders for three days of conversations, interactive workshops, networking events, and groundbreaking new games. The Festival offers three expertly curated tracks around emerging sectors: Games for Learning, Civics & Social Issues, and Neurogaming & Health. The final day of the Festival focuses on virtual technologies at the first-of-its-kind VR for Change Festival. Learn best practices for creating games that encourage players to contribute to political discourse or scientific advances.

IGDA members can save 20% on passes! Click here for more information (requires login). Discount passes also available for students and independent game makers.
| | | |
| --- | --- | --- |
| | | What can a bachelor's degree in Game Design do for your career—and your company? Find out with Wilmington University—an East Coast leader in Game Design and Development education. Take your skills to the next level and achieve your goals. Click to learn more. |
| | |
| --- | --- |
| IGDA Event Sponsorship Opportunities for Q3 | |
IGDA
The IGDA has numerous opportunities for your organization to get involved with our international event activities and IGDA Mentor Cafés in upcoming months. Be seen with us at Gamescom (DE), Respawn (DE), and more!

Contact us today at staff@IGDA.org for more information.
---
| | |
| --- | --- |
| Game academic Richard Bartle investigates why players quit games | |
VentureBeat
Richard Bartle became famous in game circles in the 1990s when he identified the four basic players in online games: killers, socializers, achievers, and explorers. Those categories held up extraordinarily well, and it helped game developers design their games with those four audiences in mind. Now, he's thinking about why players drop out of games, and he made a presentation about the subject at the recent Gamelab event in Barcelona, Spain. If he figures this out, he could help the entire game industry figure out how to change their games and make a lot more money, too.
READ MORE
| | | |
| --- | --- | --- |
| | | Streamline has built a diverse, flexible, responsive, creative, first rate organizations of artists, producers, designers, programmers and executives. When you partner with Streamline Studios you work with expert teams led by hands-on industry veterans with more than 20+ years of experience. Learn more about how our teams are organized! |
| | |
| --- | --- |
| It's not just young men — everyone's playing a lot more video games | |
The Washington Post
The amount of time Americans spend playing video games and board games has risen by 50 percent since 2003, according to new data from the Bureau of Labor Statistics. The typical American now spends more time playing games than volunteering, going to social events or going to church. The numbers come from the American Time Use Survey, a nationally representative annual study that asks respondents to recount, in minute-by-minute detail, how they spent the previous day. On the average day in 2016, the average American age fifteen and older spent about 15 minutes playing games, up from 10 minutes in 2003, according to the survey.
READ MORE
| | |
| --- | --- |
| Facebook's rumored $200 standalone VR headset is not a Rift replacement | |
VentureBeat
Facebook is expected to debut a $200 wireless Oculus VR headset in 2018, according to a report based on unnamed sources by Bloomberg writer Mark Gurman. We've confirmed some details related to the story. The new headset will work without being tethered to a smartphone or PC, the report said. If that's true, it could make VR more accessible to the masses. VR has had a slow start in the past year, but it is expected to be a $75 billion market by 2021, according to market researcher Greenlight Insights.
READ MORE
---
---
| | |
| --- | --- |
| 10 great PC games you may have missed in 2017 | |
PC World
Now that we've taken a peek at the best PC games of 2017 — so far, at least — it's time for our other biannual tradition: Rounding up some of the top PC games of 2017 that might have escaped your notice. The smaller indie titles, the B-games, the ones that slipped between the cracks here at the site and maybe slipped through the cracks in your Steam library too. New PC game releases are a dime a dozen these days, after all.
READ MORE
| | |
| --- | --- |
| From Lemmings to Wipeout: how Ian Hetherington incubated gaming success | |
Polygon
"Back the talent. Not the product." It's a simple philosophy, but one that Ian Hetherington — co-founder of one of Sony's most successful publishing studios in the 1990s — holds dear. And he says it's not being followed as much as it should. As co-founder of publishing group Psygnosis, Hetherington knows something about talent: among his progeny are David Jones, the creator of Grand Theft Auto, and the founders of Total War studio Creative Assembly and Ubisoft-owned Reflections.
READ MORE
| | |
| --- | --- |
| Fictorum is the perfect indie game for people who want to watch the world burn | |
The Daily Dot
An enticing indie game that has managed to stay mostly under the radar is coming in August 2017 — and it should spark the interest of gamers with an appetite for destruction. From Scraping Bottom Games comes Fictorum, a spell crafting game set in a procedurally generated world. This indie game's style and background recalls Skyrim, but that is where the similarities end. Rather than beginning the game as a low-level mage who then must wander the map and fight to build up skills and discover spells, you begin this game as an established and powerful wizard who can combine runes to create a multitude of powerful spells.
READ MORE
| | |
| --- | --- |
| Disney targets virtual and augmented reality with Marvel, Star Wars games | |
GamesIndustry.biz
Disney unveiled its first major plans for VR and AR products during this weekend's D23 event. While the showcase is primarily organized to reveal new information about its upcoming movies, the company also held a Level Up panel discussing future releases in the video game space that use its Disney, Star Wars and Marvel properties. The most notable announcement was a partnership with Lenovo, who will help Disney create its own augmented reality headset, according to GameSpot.
READ MORE