---
| | |
| --- | --- |
| IGDA hosts 8th IGDA Mentor Café at Casual Connect USA | |
IGDA
Thank you to everyone who participated and supported the 8th IGDA Mentor Café — it was a packed house!

Peter Heinrich, mentor and Developer Evangelist at Amazon said of the event: "The (IGDA) Mentor Café connected game developers in a fun and productive way, jump-starting the conversation on a variety of gamedev topics. They made it really easy to engage with experts, and I was impressed with the industry experience sitting around the table. All in all, I had a great time at the IGDA Mentor Café and really enjoyed meeting the attendees. I'm looking forward to the next one!"

A big thank you to Casual Connect USA for inviting us. It's supporting organizations like the Casual Games Association and Amazon AppStore that make our programs possible.

Over 20 mentors took part sharing advice, wisdom, and ideas with eager mentees in one on one mentor sessions.

Follow the IGDA on Facebook and Twitter for news on upcoming events and opportunities to get involved!
| | |
| --- | --- |
| IGDA members get 20% off devcom | |
IGDA
devcom is the primary game developers event at gamescom, the world's largest computer and video games event. devcom is a prestigious, five-day umbrella framework for a series of events focused around game development, game publishing, networking and community building.

RESPAWN – gathering of game developers is now part of the devcom framework. Join us on August 20 and 21 at Congress-Centrum Ost, Koelnmesse (new venue!) for even more stellar speakers and sessions!

IGDA members can save 20% on passes! Click here for more information (requires login). Discount passes also available for students and independent game makers.

Register at: https://www.devcom.global/passes-prices/ and https://www.respawngathering.com/tickets/.
| | |
| --- | --- |
| Welcome to Karman Interactive, our newest Studio Affiliate! | |
IGDA
They are a team of developers and designers focusing in Unity development who love pushing boundaries to make it do weird and wonderful things. They have exceeded expectations for clients like Sony, Disney and Mattel, and love connecting with studios looking for help with all things Unity.

Check out the work they have done by clicking here.

Contact them here: social@karmaninteractive.com

VMC
One of the trends we're seeing in the mobile space is both new titles and updates being released with performance issues on specific devices. These issues not only leave customers disappointed, they generate negative buzz by getting poor (if not incendiary) user reviews. With the exponential growth of mobile apps and games development, compatibility and thorough update testing are key elements to preventing these situations. When you're considering a QA partner to test your mobile title, here are several factors you should look at to ensure a great experience on every targeted device.
READ MORE
Promoted by

VMC
---
Click here for discount information (requires log in).
To view all upcoming IGDA and IGDA Partner events, click here.
| | |
| --- | --- |
| IGDA @ Gamescom 2017 | |
IGDA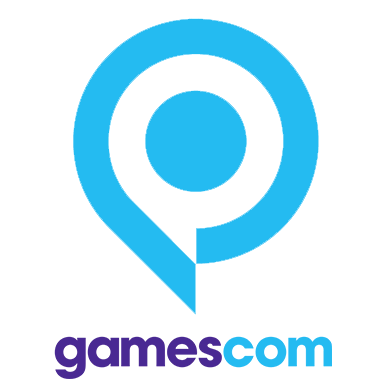 Get ready for Gamescom 2017
Gamescom has been a success from its start in 2009, and today it ranks as a top global event:
two distinct show sectors: entertainment (end-user) and business (trade only) - plus a merchandising/retail – fan shop hall
345,000 visitors from across the globe
30,000+ trade visitors – a number that continues to grow
877 exhibitors from 54 countries
over 6,000 journalists on-site
innovations: hundreds of world and European releases and product launches
the Gamescom festival, which draws an additional 150,000 visitors to Cologne
For more details about Gamescom, visit www.gamescom-cologne.com

New feature: b2b LOUNGE
Join the b2b LOUNGE placed in the Business Area of the show and you will be part of a great showcase with stellar networking opportunities. The IGDA will offer networking support that can make a huge difference in opening avenues for connecting with new markets and finding new partners. IGDA membership not needed to join.

The b2b LOUNGE features attractive table packages set-up in a professional sales ambience—all essential exhibit features are included.

Your Koelnmesse North America office based in Chicago is your one-stop service team before and during the show.

For more information on IGDA's plans for Gamescom, download this flyer!
---
Promoted by

 
---
---
| | |
| --- | --- |
| Women In Games and IMGA announce new mobile awards | |
GamesIndustry.biz
A new awards event will be held later this year to celebrate the most talented and inspiring women currently working in mobile games development. The Women In Games Mobile Awards is organized by not-for-profit organization Women In Games with the endorsement of the International Mobile Gaming Awards, and will take place in September.
READ MORE
| | |
| --- | --- |
| Schell Games builds games that change players for the better | |
VentureBeat
The video game industry is full of companies that make sequels and derivative titles. But Schell Games was started by game design professor Jesse Schell to make transformational games — or those that can change players for the better. It's pretty ambitious to think that a video game can change your life — like a work of art, such as a movie, a book, or a song. But Schell's company is different, like its founder, a former circus performer and stand-up comedian who has given many entertaining speeches in his career. Schell wrote the award-winning book, The Art of Game Design: A Book of Lenses.
READ MORE
| | | |
| --- | --- | --- |
| | | What can a bachelor's degree in Game Design do for your career—and your company? Find out with Wilmington University—an East Coast leader in Game Design and Development education. Take your skills to the next level and achieve your goals. Click to learn more. |
| | |
| --- | --- |
| With the ID@Xbox program helping its 500th indie game into the store, what comes next? | |
Xbox: The Official Magazine via GamesRadar
The indie game has come a long way since Xbox Live first launched, from tiny games that only a few had heard of to breakout success stories that rival even the biggest mainstream games. You don't need a team of hundreds to make a great game. Enter ID@Xbox, a program that helps hundreds of small-scale developers get their games on Xbox One and in front of an audience of millions for everyone to enjoy. We speak to Chris Charla, the man responsible for bringing the likes of Inside, Oxenfree and soon Cuphead to your console, to learn what's in store for fans of indie gaming.
READ MORE
| | |
| --- | --- |
| What AltspaceVR's shutdown says about virtual reality's prospects | |
VentureBeat
Fans of virtual reality felt a punch to the gut recently as AltspaceVR announced it would hold its last social VR gathering on August 3 and then shut down. AltspaceVR was a social space in VR where people could gather in environments that resembled virtual worlds. They could create their own avatars and chat with friends. As such, AltspaceVR was like a harbinger of what the world would look like as a virtual society.
READ MORE
---
---
| | |
| --- | --- |
| Pokemon Go Fest attendees sue Niantic | |
GamesIndustry.biz
Niantic can't put last weekend's Pokemon Go Fest behind it just yet. According to Polygon, a number of attendees have filed a class-action lawsuit against Pokemon Go developer Niantic over the botched event, where CEO John Hanke was booed by attendees who found themselves unable to actually play the game. While Niantic refunded attendees the face value of their tickets and gave them $100 worth of in-game currency and a legendary Pokemon, that might not be enough for those who traveled to attend the show, or paid hundreds of dollars to scalpers for tickets to the sold out event.
READ MORE
| | |
| --- | --- |
| Making the transition from business apps and web development into gaming | |
Gamasutra
There's a tendency many people have to think that "programming is programming," the idea that it's all the same, you're just using slightly different libraries or syntax. I've always found this argument to be flawed. You wouldn't hire a firmware programmer to build a high-traffic AWS hosted website. And I wouldn't hire a database tool programmer to write firmware for my phone. While all programming is loosely related, and knowing one form does help you learn another faster, there are huge differences in how you code depending on your platform, project, and language. The same is true for game development.
READ MORE
| | |
| --- | --- |
| LGBT indie games you shouldn't miss out on | |
The National Student
Before the larger game companies started adding more diversity in their games, the indie platform was where you could get your fix of queer storylines. And though representation hasn't been better than now, it all started with small Flash games on the Internet with an inclination towards narrative-based and story-driven games. Here are just a few classics that are totally worth playing.
READ MORE