| | |
| --- | --- |
| Association of Clinical Nurse Specialist (CACNS) Annual Conference | |
Sept. 29 | Long Beach Medical Center
"Putting the Pieces Together: CNSs Collaborating to Drive Healthcare Change"
Keynote speaker: Michael Ackerman, DNS, RN, CNS, ACNP, FCCM, FNAP, FAANP

To register or submit an abstract, click here.
Registration deadline Sept. 14.
| | |
| --- | --- |
| Now Accepting Abstract Submissions — 26th National Evidence-Based Practice Conference — University of Iowa Hospitals and Clinics | |
The 26th National Evidence-Based Practice Conference, Navigating the Highway of Health Care: Patient Engagement and Care Coordination will be held on April 17-18, 2019 at the Marriott Hotel & Conference Center in Coralville, Iowa.

You are invited to submit an abstract for a podium or poster presentation on 1) EBP, 2) clinical research, 3) synthesis report or 4) nurse residency EBP projects from supporting organizations. Of particular interest are abstracts related to the conference purpose and theme as well as innovative EBP projects or topics.

Accepted podium and poster presenters must submit payment for conference registration fee by mid-December and must register and attend the conference.

The abstract submission deadline is Wednesday, Oct. 10, 2018. Please click here for more details about the Call for Abstracts and the conference. For abstract templates and to submit your abstract, please click here.
| | |
| --- | --- |
| Protecting and Expanding Women's Health in a Time of Uncertainty: Challenges and Opportunities | |
Please Join Essential Access Health, the Los Angeles County Women's Health Equity Coalition, and the Community Clinic Association of Los Angeles County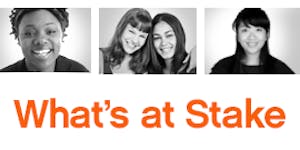 Sept. 18 | 8:30 AM - 2:00 PM | La Plaza de Cultura y Artes | 501 N. Main Street, Los Angeles
Thanks to the Affordable Care Act (ACA), millions of women in California gained health care coverage and new coverage benefits and protections. California capitalized on healthcare reform implementation to enact policies that significantly expanded health access for women. The current political environment on the federal level has now put the progress we have made in advancing women's access to essential health care at risk. State and local leaders and advocates must now work together to hold the line against federal threats to protect women's access to coverage and care and to continue to push forward for women and families in Los Angeles County.

Register by Friday, Sept. 14.
For more information, please contact Sylvia Castillo at scastillo@essentialaccess.org
| | |
| --- | --- |
| Welcome New & Returning Members | |
NAME:
Martha Adigwe-Mozia
Ashley Atkinson
Kayleigh Burke
Julie Calm
Melanie Cariker
Dawn Chavez
Ross Cheriton
Doreen Chibweth
Nayeli Clegg
Ma Criscelyn De Vera
Aimee Donohue
Brigid Doyle
Gregnita Franks
Anne French
William Hernandez
Gypsy Herrera Garcia
Katherine Herzog
Shirley Hollowell
Joanne Ibarra Morales
Carol Jones
Kentaro Kaneko
Da Lee
Mary Antonette Legaspi
Maria Letts
Janice Lopez
Ciphatire Manio

LOCATION:
Torrance
Livermore
Santa Clara
Rancho Cucamonga
Long Beach
Torrance
Pescadero
San Diego
Santa Clarita
San Diego
Trabuco Canyon
San Leandro
Chula Vista
Carlsbad
Los Angeles
Adelanto
Running Springs
Stockton
Los Angeles
Redlands
San Francisco
Marina Del Rey
Carson
Colton
Los Angeles
Suisun City

NAME:
Janice Lopez
Alice Martanegara
Alissa Martinez
Jennifer Matthews
Maria Medina
Paula Mendoza
Eugene Miran
Visesh Mohan
Marcela Mota
Wendi Muffley
Johnny Nguyen
Edith Octoman-Alangui
Kelly Olson
Komalben Patel
Traci Pearson
Bethany Phoenix
Rea Porciuncula
Regina Rico
Trixy Kim Ridoloso
Irene Salvador
Tracey Soper
Amber Thomas
Kimberly Vail
Allison Ward
Susan Wheeler
Theresa Wilson

LOCATION:
Suisun City
Fountain Valley
Fontana
Rancho Mirage
Oxnard
Chula Vista
Rancho Cucamonga
Torrance
Felton
Apple Valley
Sacramento
Castaic
Berkeley
San Jose
Santa Clarita
San Mateo
San Diego
Covina
Rancho Cucamonga
Chino Hills
Carmel By The Sea
San Diego
Long Beach
Murrieta
Aptos
San Clemente

| | |
| --- | --- |
|   |  EDUCATIONAL EVENTS & RESEARCH |
---
| | |
| --- | --- |
| CA End of Life Option Act Perspective and Experience Series | |
CA End of Life Option Act: Physician Perspective & Discussion
Thursday, Sept. 27 | 12-1 p.m.

CA End of Life Option Act: Hospice Professional's Perspective & Discussion
Thursday, Oct. 25 | 12-1 p.m.

For more details and to RSVP, click here.

As always Compassion & Choices in California, with your support is focusing on protecting the law and providing education and technical assistance to ensure access to all end of life options, especially medical aid in dying. If you know any healthcare systems and/or hospices that are in need of education and policy support-PLEASE let us know!
| | |
| --- | --- |
| Culture of Health Program Updates | |
Committee on Integrating Social Needs Care into the Delivery of Health Care to Improve the Nation's Health
Sept. 24 | Washington, DC | webcast available | Register

Committee on Applying Neurobiological and Socio-behavioral Sciences from Prenatal through Early Childhood Development: A Health Equity Approach
Oct. 1 | Irvine, CA | webcast available | Register
| | |
| --- | --- |
| The Secret Ingredient for Optimum Nursing Care | |
How Leaders Can Create a Resilient Workforce
Oct. 16, 2018 | 1 – 2:30 pm ET

ENROLL NOW! Attendance is free for ANA members and non-members.
| | |
| --- | --- |
|   |  NEWS FROM AROUND THE INDUSTRY |
---
| | |
| --- | --- |
| Antibiotic resistance: 8,000 new drug combinations are effective | |
Medical News Today
Antibiotic, or antimicrobial, resistance occurs when bacteria or viruses — sometimes called superbugs — genetically mutate and become immune to drugs. The World Health Organization (WHO) call the phenomenon "an increasingly serious threat to global public health that requires action across all government sectors and society." New research has revealed that, contrary to traditional beliefs in the medical community, four- or five-drug combinations can be effective in treating infection with treatment-resistant bacteria.
READ MORE
| | |
| --- | --- |
| CDC issues first pediatric concussion treatment guidelines | |
Medscape
The Centers for Disease Control and Prevention (CDC) has issued the first evidence-based clinical guideline in the United States for diagnosing and managing concussion or mild traumatic brain injury (mTBI) from all causes in children. The guidance includes 19 sets of recommendations on the diagnosis, prognosis, and management/treatment of pediatric mTBI.
READ MORE
| | |
| --- | --- |
| WHO releases recommendations for treating adults with diabetes | |
Healio
WHO released recommendations regarding which medicines should be used for treatment intensification in adult patients with type 2 diabetes as well as the use of analogue or human insulin in type 1 and 2 diabetes.
READ MORE
| | |
| --- | --- |
| Clinicians can lead the shift to value-based care | |
Nurse.cdom
Clinicians are the face of healthcare. We interface with patients, care for them, engage their families and we are a go-to resource in day-to-day treatment. This makes us great patient advocates as we partner with patients and families in their care.
READ MORE
| | |
| --- | --- |
| New one-dose flu drug shows promise | |
HealthDay News
An experimental single-dose flu drug shows promise as a new way to alleviate the misery of influenza, researchers say. The drug — called baloxavir — worked better than no treatment in one phase of a new study. The study also found it as effective as the current standard drug, oseltamivir (Tamiflu), at controlling symptoms such as coughing, sore throat, headache, fever, muscle and joint pain, and fatigue.
READ MORE
| | |
| --- | --- |
| Avoiding the organizational pain of high nurse turnover | |
By Keith Carlson
In healthcare and nursing, employee turnover can have an outsized impact on staff morale, the financial bottom line, and the retention of organizational memory and knowledge. In the 21st century, healthcare staff come and go for a variety of reasons; that said, prudent and forward-thinking organizations work diligently and consistently to combat inordinately high levels of nurse attrition. The University of New Mexico reports that hospitals stand to lose $5.2 to $8.1 million annually in direct relation to nurse turnover.
READ MORE
| | |
| --- | --- |
| How nurse residency programs empower nurses | |
Nurse.org
You've just graduated from nursing school! You're excited to start your job at a hospital you really like, but there's just one thing — it says on the application that all new nurses will enter a nurse residency program for their first year of employment. Nurse residency? What does this mean?
READ MORE
| | |
| --- | --- |
| Cholesterol levels remain high despite T4 for hypothyroidism | |
Medscape (free login required)
Patients treated for overt hypothyroidism with the standard replacement therapy levothyroxine (LT4) often continue to show abnormal cholesterol levels despite normalization of thyroid stimulating hormone (TSH), according to a new meta-analysis recently published online in the Journal of Clinical Endocrinology & Metabolism.
READ MORE
| | |
| --- | --- |
| Discover the latest approaches in critical care nursing | |
Nurse.com
From pain management and alarm fatigue to connecting with patient families, Critical Care Nursing Trends You Should Know, is a digital edition that provides you with essential tips and information on the specialty. You won't want to miss this exclusive edition — featuring articles on important topics, including moral distress — an issue that can have major impacts on a nurse's health and career as he or she struggles to reconcile his or her own moral beliefs with that of patients' families.
READ MORE
| | |
| --- | --- |
| Nurse practitioners could be poised to fill primary care gap | |
Reuters
With the U.S. lurching toward a severe shortage of primary care physicians, nurse practitioners may be poised to fill the void - but only if more can be convinced to live in underserved areas and laws in some states loosen up, a new study suggests. Researchers found that in California, where shortages of primary care physicians are starting to be felt, nurse practitioners more often reside in counties where there are already plenty of doctors, according to the report in Health Affairs.
READ MORE
| | |
| --- | --- |
| USPSTF: All pregnant women should be screened for syphilis | |
Infectious Diseases in Children
A previous recommendation made by the U.S. Preventive Services Task Force suggesting that all pregnant women receive screening for syphilis early in pregnancy has been reaffirmed. This guidance was rated with a grade A. The recommendation was made after a significant rise in congenital syphilis cases was reported in the U.S. According to the organization, rates declined between 2008 and 2012, but an 87 percent increase in the rate of cases occurred between 2012 and 2016.
READ MORE
---
Missed last week's issue? See which articles your colleagues read most.
Don't be left behind. Click here to see what else you missed.
---