---
| | |
| --- | --- |
| Researchers identify how marijuana accelerates growth of HPV-related head and neck cancer | |
News-Medical
University of California San Diego School of Medicine researchers have identified the molecular mechanism activated by the presence of tetrahydrocannabinol (THC) — the ingredient that causes people to feel the euphoria or "high" associated with cannabis — in the bloodstream that accelerates cancer growth in patients with human papillomavirus (HPV)-positive head and neck squamous cell carcinoma. The authors said studies and public opinion suggestions that THC and other cannabis products have cancer-fighting properties need additional, more critical evaluation.
READ MORE






EcoVue® was designed with patient safety in mind, our non-refillable and single use products will forever CHANGE YOUR VUE of ultrasound gel.


www.EcoVue.com
---
| | |
| --- | --- |
| ASCT 'Rookie of the Year' Scholarship | |
ASCT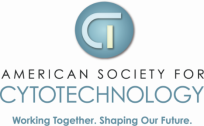 Applications are now being accepted for ASCT's Rookie of the Year Scholarship! This is the third year that the scholarship is being awarded, and it aims to support an individual in attending the ASCT annual scientific meeting. The winner will receive $900 to use towards expenses for the upcoming 2020 meeting in Palm Springs, California!

Eligibility Requirements:

• Applicant must be an active ASCT member
• Applicant must be in their first 5 years of practice

Expectations of Applicant/Recipient:

• Complete application submission form
• Submit an essay for review by the Executive Council, to be published in the Voice
• The individual is expected to attend the 2018 ASCT meeting in Salt Lake City and use the award for meeting related expenses.

Essay Criteria:

• Two page maximum

• The essay should highlight the following:

• What the ASCT means to you and how you plan to become more involved
• Why attending the ASCT meeting is of value to you
• Why this scholarship is important to you at this point in your career
• Other information you deem relevant

SUBMISSION DEADLINE: FEBRUARY 28, 2020. SELECTION WILL BE MADE AND RECIPIENT WILL BE NOTIFIED BY MARCH 14, 2020.

Click here to visit our website for further instructions and an application form. If you have any questions, do not hesitate to email bdenny@asct.com.

Looking forward to your submissions!
| | | |
| --- | --- | --- |
| | | The F-50 Non-Gyn Slide Processor has a liquid-based cytology system that features more cells per slide, and doesn't need duplicate preps. The dual filtration disposable filters remove non-diagnostic material to optimize cell presentation. Cells of interest are transferred to the slide in a homogenous thin-layer cell deposit. Throughput: 50 samples/hr. |
---
Date
Event
Location
More information



Available for 6 months after subscribing




Quality Assessment Center (QAC) Cell Blocks Basics Workbench




Your PC


Details



Available for 6 months after subscribing




Quality Assessment Center (QAC) Document Control for Cytopathology Workbench




Your PC


Details



Available for 6 months after subscribing


Quality Assessment Center (QAC)
The LEAN Cytopathology Laboratory Workbench



Your PC




Details
---
| | |
| --- | --- |
| While survival rates soar for other cancers, funding gaps limit progress on cervical and uterine cancer | |
The Verge
The survival rates for cervical and uterine cancer have been stagnant for years, even as the number of deaths from cancer in the United States dropped overall. Recently, the American Cancer Society announced the largest reduction in cancer deaths ever reported in a single year, dropping by 2.2% in 2017. But while treatments have improved dramatically for many forms of cancer, these particular cancers are left behind for a number of reasons, including gaps in treatment and limited research funding for the diseases.
READ MORE
| | |
| --- | --- |
| More progress in HPV vaccination | |
MedPage Today
The rate of human papillomavirus (HPV) vaccination among young adults almost doubled from 2013 to 2018, according to a report from the National Center for Health Statistics (NCHS). Among all U.S. adults, ages 18-26, the HPV vaccination rate increased from 22.1% to 39.9%. By the end of 2018, 53% of women in that age range had received one or more doses of the vaccine. The proportion of young men who received at least one dose of vaccine more than doubled from less than 10% in 2013 to almost 30% in 2018.
READ MORE
| | |
| --- | --- |
| HPV status may affect risk of early death in those with oropharynx cancer | |
Technology Networks
New research indicates that there is a higher risk of early death among patients with oropharynx cancer when not caused by human papillomavirus (HPV), than those whose tumors are HPV-positive. Compared with patients whose cancers were HPV-negative, those whose cancers were HPV-positive had a lower risk of dying from any cause within two years (10.4% versus 33.3%) and a lower risk of dying from head and neck cancer (4.8% versus 16.2%). Patients who had HPV-positive oropharynx cancer also had a lower risk of dying from cancers other than head and neck cancer.
READ MORE
---
| | |
| --- | --- |
| Surgery for patients with deadly brain cancer extends survival, study shows | |
UPI
Surgical removal of the entire tumor may extend the lives of patients with a rare and deadly type of brain cancer called brainstem high-grade gliomas, a new study suggests.
READ MORE
| | |
| --- | --- |
| Scientists discover 'skin cancer suppressor' | |
PharmaTimes
Scientists at Bath University have discovered a 'promising route' to develop new treatments for skin cancer, after finding a molecule that suppresses melanoma tumour growth.
READ MORE