---
| | |
| --- | --- |
| The many forms of HPV: Recognition and management | |
Medscape (free login required)
When it comes to HPV, how well does the medical community know the signs, risk factors and preventive measures? Gordon Sun, MD, MS, put together this series of example cases to put that to the test.
READ MORE
---
| | |
| --- | --- |
| ASCT 'Rookie of the Year' Scholarship | |
ASCT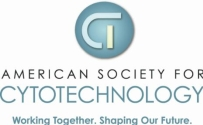 The ASCT is pleased to announce the Rookie of the Year Scholarship! This is the second year that the scholarship is being awarded and it aims to support an individual in attending the ASCT annual scientific meeting. The winner will receive $900 to use towards expenses for the upcoming 2019 meeting in San Juan, Puerto Rico!

The scholarship was founded by ASCT member and cytotechnologist, Victoria Lingua. Victoria has been a cytotechnologist and tremendous advocate for the field for many years. She is passionate about cytotechnology, education and participation in the ASCT. Attending meetings provides access to invaluable resources, networking and a sense of community. Through this scholarship, Victoria and the ASCT hope to inspire those with budding careers to become more involved in the society and to continue to provide these crucial opportunities for members.

Eligibility Requirements:

• Applicant must be an active ASCT member
• Applicant must be in their first 5 years of practice

Expectations of Applicant/Recipient:

• Complete application submission form
• Submit an essay for review by the Executive Council, to be published in the Voice
• Provide an updated CV
• Include a letter of recommendation with application; not required, but preferred
• The individual is expected to attend the 2019 ASCT meeting in Puerto Rico and use the award towards meeting related expenses

Essay Criteria:

• Two page maximum
• Essay should highlight the following:
o What the ASCT means to you and how you plan to become more involved
o Why attending the ASCT meeting is of value to you
o Why this scholarship is important to you at this point in your career
o Other information you deem relevant
SUBMISSION DEADLINE: February 28, 2019. SELECTION WILL BE MADE AND RECIPIENTS WILL BE NOTIFIED BY: March 16, 2019.

Click here to download the application form and further instructions regarding submission. If you have any questions, do not hesitate to email: jodie.woodside@gmail.com, bdenny@asct.com, or cdenton@asct.com.

Looking forward to your submissions!
---
Date
Event
Location
More information



Available for 6 months after subscribing




Quality Assessment Center (QAC) Cell Blocks Basics Workbench




Your PC


Details



Available for 6 months after subscribing




Quality Assessment Center (QAC) Document Control for Cytopathology Workbench




Your PC


Details



Available for 6 months after subscribing


Quality Assessment Center (QAC)
The LEAN Cytopathology Laboratory Workbench



Your PC




Details




May 3 - 5, 2019




2019 ASCT Annual Conference




San Juan, Puerto Rico




Details
---
| | |
| --- | --- |
| Cytopathology in focus: Next-generation cytotechnology — new cytotechnologist roles | |
CAP Today
The evolution of minimally invasive techniques and new diagnostic modalities have placed new demands on medical laboratories. Cytotechnologists find themselves uniquely poised to take on these new responsibilities, using their morphologic and analytical skills.
READ MORE
| | |
| --- | --- |
| Cancer survivors likely to receive HPV vaccine after provider recommendation | |
Healio
A study presented at the AAP National Conference & Exhibition revealed that among young adult and adolescent cancer survivors, provider recommendation was the strongest predictor of intent to receive HPV vaccine, which, in turn, was strongly predictive of subsequent initiation of the vaccine series. "Survivors of childhood cancer are at increased risk for HPV-related subsequent cancer compared with their peers in the general population; however, HPV vaccine initiation rates among adolescent and young adult cancer survivors are significantly lower than in the general population," said Brooke Cherven, MPH, RN, CPON, a doctoral student and Robert Wood Johnson Foundation Future of Nursing Scholar at the University of Alabama at Birmingham, told Infectious Diseases in Children.
READ MORE
| | |
| --- | --- |
| Educational videos in clinics increased adolescent HPV vaccinations | |
Regenstrief Institute via Medical Xpress
A study examining the effect of a video educational intervention aimed at increasing HPV vaccinations among adolescents could help the Centers for Disease Control and Prevention meet its goal of getting more eligible adolescents vaccinated against certain cancers and diseases caused by the human papillomavirus. The research, performed by Regenstrief Institute, Indiana University School of Medicine and Indiana University Richard M. Fairbanks School of Public Health at IUPUI and funded by Merck & Co., Inc., showed that patient-centered education strategies delivered at the doctor's office could lead to more people choosing HPV vaccination.
READ MORE
| | |
| --- | --- |
| How AI can detect cervical cancer | |
Medical Design & Outsourcing
Researchers have developed a computer algorithm that they say can analyze digital images of a woman's cervix and accurately identify precancerous changes that require medical attention. This artificial intelligence approach, called automated visual evaluation, has the potential to revolutionize cervical cancer screening, particularly in low-resource settings.
READ MORE
---
| | |
| --- | --- |
| In breast cancer prevention, race matters | |
MDLinx
African-American women at high risk of breast cancer are less likely than white women to pursue potentially life-saving preventive care, and racial disparities in healthcare and elsewhere are to blame, new research suggests. "African-American women faced additional burdens at every step along the risk-management journey," researchers from The Ohio State University wrote in a newly published study.
READ MORE
| | |
| --- | --- |
| The symptoms of head and neck cancer you should know about | |
Magic Valley
Each year, more than 1 million people are diagnosed with cancer in the United States. We're familiar with the more common types — cancers of the breast, lungs and prostate, for example — but did you know about 4 percent of cancers occur in the head and neck? Men are twice as likely as women to develop these cancers; people who use tobacco and drink alcohol are also at higher risk. According to the American Society of Clinical Oncologists, there are five main types of head and neck cancer. Here's a quick rundown of those, plus information on the diseases' rates of occurrence and symptoms to watch out for.
READ MORE
| | |
| --- | --- |
| Colon, rectal cancer mortality rates projected to decrease in most countries by 2035 | |
Healio
Colon and rectal cancer mortality rates are projected to decrease by the year 2035 in most countries across the globe except some countries in Latin American and the Caribbean, according to results from a trend-based prediction study on data from a WHO mortality database. The study results, however, also indicated that rectal cancer mortality is predicted to rise substantially in some countries, including the United States and Australia. While most mortality rates are expected to decrease, the total number of deaths from colon and rectal cancer across all included countries is predicted to increase by 60 percent and 71.5 percent, respectively, when comparing between 2013 and the projection for 2035 as populations continue to grow and age.
READ MORE