This message was sent to ##Email##
To advertise in this publication please click here
---
.
TOP NEWS
Cancer deaths hit all-time low thanks to decrease in smoking
New York Post
Finally, it's the Big C-ya. Recently, the American Cancer Society reported a record drop in cancer deaths for the second straight year. Thanks to a sharp decrease in smoking, U.S. mortality rates from cancer dropped 2.4 percent in 2018, translating to about 3.2 million lives saved.
---
.
ASCT NEWS
| | |
| --- | --- |
| Call for Nominations | |
ASCT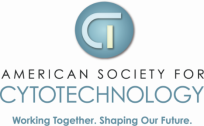 If you've been wondering how you can make a difference in your profession, how you can have a voice in the issues that directly impact you… wonder no more! ASCT is what you've been looking for!

The ASCT Executive Council, the society's governing body, is made up of 5 regional directors, president, president-elect, treasurer and legislative consultant. ASCT is now seeking nominees for president-elect and regional directors of regions 2 & 4 to continue leading the organization forward in its mission, as the collective voice for the profession, to define and promote cytotechnology.



ASCT President-Elect


The primary function of the President-Elect is to prepare for the position of president. The president-elect also serves as the president of the ASCT Foundation during their term. Upon conclusion of the one-year term as president-elect, he/she will assume the position of president for one year and subsequently, immediate past president for one year. The immediate past president also serves as the chair of the nominating committee during their term.

To be nominated for the position of president-elect, candidates must have served at least one complete term as regional director, treasurer or legislative consultant, or as committee chair for at least two complete years.



REGIONAL DIRECTOR of ASCT for Regions 2 & 4


Region 2 (Arizona, Colorado, Iowa, Kansas, Minnesota, Missouri, Nebraska, Nevada, New Mexico, North Dakota, South Dakota, Utah, Wisconsin, Wyoming)

Region 4 (Alabama, Florida, Georgia, Kentucky, North Carolina, Pennsylvania, Puerto Rico, South Carolina, Tennessee, West Virginia, Caribbean)

Regional directors are elected by the members of their region and serve a two-year term. The primary function of the regional director is to establish and maintain a line of communication between the ASCT members they represent and the Executive Council of the ASCT. In their role as executive council members, regional directors monitor regions for professional and legislative issues that may impact cytotechnologists, give input to other executive council members on these and other issues, communicate pertinent information to members of their regions, prepare reports on the activities of their region, solicit and/or write articles for the Voice, participate and/or chair ASCT committees as necessary and represent ASCT at regional, state or national meetings. Attendance at the ASCT Annual Conference is required.

For more information and/or to obtain a nomination form please contact info@asct.com.
---
.
UPCOMING EVENTS
Date
Event
Location
More information



Available for 6 months after subscribing




Quality Assessment Center (QAC) Cell Blocks Basics Workbench




Your PC


Details



Available for 6 months after subscribing




Quality Assessment Center (QAC) Document Control for Cytopathology Workbench




Your PC


Details



Available for 6 months after subscribing


Quality Assessment Center (QAC)
The LEAN Cytopathology Laboratory Workbench



Your PC




Details
---
.
INDUSTRY NEWS
A third of women who missed smear tests in the last year didn't go due to COVID-19
Good Housekeeping
A new survey conducted by gynecological cancer charity The Eve Appeal found that almost a third of women (28%) still hadn't attended their cervical screening during the last 12 months. The main reason for women choosing not to attend was due to being worried about the virus (21%), while 10% admitted they didn't think their test would go ahead due to restrictions. Meanwhile, 17% had been put off by a past bad experience.
Clear prompts can improve vaccination rates, patient satisfaction
Patient Engagement HIT
Using clear and matter-of-fact language around vaccinations is effective for ensuring patients get preventive care while still preserving patient satisfaction, according to a group of researchers at Boston Medical Center. Alerting a patient, or her parents and guardians, that she is due for a vaccine is a more effective and efficient strategy for ensuring receipt of a vaccine than presenting the vaccination as a choice, the researchers reported in the journal Vaccine.
---
.
MORE NEWS
Breast, cervical, CRC screening below Healthy People 2020 targets
HealthDay News
Receipt of screening tests for breast, cervical, and colorectal cancers was below national Heathy People 2020 targets in 2018, according to research published in the Jan. 14 issue of the U.S. Centers for Disease Control and Prevention "Morbidity and Mortality Weekly Report." The researchers found that colorectal cancer test receipt neared the national Healthy People 2020 target in 2018 (66.9% of adults aged 50 to 75 years up to date with testing compared with target of 70.5%). Screening receipt remained below targets for breast and cervical cancer, with little change from 2005 to 2018. There was evidence of disparities: Among persons who were uninsured or did not have usual sources of care, test receipt was particularly low.
Cancer can be precisely diagnosed using a urine test with artificial intelligence
PhysOrg
Prostate cancer is one of the most common cancers among men. Patients are determined to have prostate cancer primarily based on PSA, a cancer factor in blood. However, as diagnostic accuracy is as low as 30%, a considerable number of patients undergo additional invasive biopsy and thus suffer from resultant side effects, such as bleeding and pain.
Technology is rapidly changing cancer care
Forbes
Technology and digital innovation are increasingly becoming the hottest trends in healthcare. The hype is largely well justified, considering the significant strides the field has made in recent years. One of the most significant areas where technology has really made an impact is in the field of cancer care and treatment.
7701 Las Colinas Ridge, Ste. 800, Irving, TX 75063