This message was sent to ##Email##
To advertise in this publication please click here
---
.
TOP NEWS
Cytopathology in focus: Telecytology for rapid on-site evaluation
CAP TODAY
Rapid on-site evaluation (ROSE) for cytology specimens is performed at many institutions to improve the quality of healthcare by proper triage of obtained material to increase the diagnostic yield, or to direct appropriate investigation. It also helps to control healthcare costs by reducing the rate of nondiagnostic specimens, unnecessary passes, and repeat procedures.
---
.
ASCT NEWS
| | |
| --- | --- |
| Call for Nominations | |
ASCT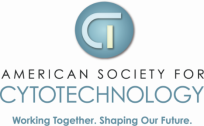 If you've been wondering how you can make a difference in your profession, how you can have a voice in the issues that directly impact you… wonder no more! ASCT is what you've been looking for!

The ASCT Executive Council, the society's governing body, is made up of 5 regional directors, president, president-elect, treasurer and legislative consultant. ASCT is now seeking nominees for president-elect and regional directors of regions 2 & 4 to continue leading the organization forward in its mission, as the collective voice for the profession, to define and promote cytotechnology.



ASCT President-Elect


The primary function of the President-Elect is to prepare for the position of president. The president-elect also serves as the president of the ASCT Foundation during their term. Upon conclusion of the one-year term as president-elect, he/she will assume the position of president for one year and subsequently, immediate past president for one year. The immediate past president also serves as the chair of the nominating committee during their term.

To be nominated for the position of president-elect, candidates must have served at least one complete term as regional director, treasurer or legislative consultant, or as committee chair for at least two complete years.



REGIONAL DIRECTOR of ASCT for Regions 2 & 4


Region 2 (Arizona, Colorado, Iowa, Kansas, Minnesota, Missouri, Nebraska, Nevada, New Mexico, North Dakota, South Dakota, Utah, Wisconsin, Wyoming)

Region 4 (Alabama, Florida, Georgia, Kentucky, North Carolina, Pennsylvania, Puerto Rico, South Carolina, Tennessee, West Virginia, Caribbean)

Regional directors are elected by the members of their region and serve a two-year term. The primary function of the regional director is to establish and maintain a line of communication between the ASCT members they represent and the Executive Council of the ASCT. In their role as executive council members, regional directors monitor regions for professional and legislative issues that may impact cytotechnologists, give input to other executive council members on these and other issues, communicate pertinent information to members of their regions, prepare reports on the activities of their region, solicit and/or write articles for the Voice, participate and/or chair ASCT committees as necessary and represent ASCT at regional, state or national meetings. Attendance at the ASCT Annual Conference is required.

For more information and/or to obtain a nomination form please contact info@asct.com.
---
.
UPCOMING EVENTS
Date
Event
Location
More information



Available for 6 months after subscribing




Quality Assessment Center (QAC) Cell Blocks Basics Workbench




Your PC


Details



Available for 6 months after subscribing




Quality Assessment Center (QAC) Document Control for Cytopathology Workbench




Your PC


Details



Available for 6 months after subscribing


Quality Assessment Center (QAC)
The LEAN Cytopathology Laboratory Workbench



Your PC




Details
---
.
INDUSTRY NEWS
Cervical cancer screening rates dropped during stay-at-home order
Medical Xpress
Maureen J. Miller, MD, from the CDC in Atlanta, and colleagues examined electronic medical records for about 1.5 million women served by Kaiser Permanente Southern California health care system to assess cervical cancer screening rates before, during, and after the stay-at-home order issued by the governor of California on March 19, 2020. The researchers observed a substantial decrease in cervical cancer screening rates during the stay-at-home order compared with the 2019 baseline. Cervical cytology screening rates per 100 person-months decreased 78% among women aged 21 to 29 years. For women aged 30 to 65 years, there was an 82% decrease in human papillomavirus test screening rates per 100 person-months.
Reduced-dose radiotherapy with cisplatin produces good outcomes for HPV-associated oropharyngeal cancer
News-Medical
A combination of reduced-dose radiotherapy using intensity-modulated radiotherapy (IMRT) combined with concurrent cisplatin met the threshold for disease control and quality of life compared to the standard of care for good-risk patients with HPV-associated oropharyngeal squamous cell carcinoma on the NRG Oncology clinical trial NRG-HN002. The outcomes from this data justify the advancement of the reduced radiotherapy dose with cisplatin to a Phase III clinical trial setting in this population.
Study: Millions of children's lives saved by vaccinations against 10 diseases
Gibraltar Chronicle
From 2000 to 2030 vaccination against 10 major diseases, including measles, HPV and hepatitis B, will have prevented 69 million deaths in low-income and middle-income countries (LMICs), according to new research. The greatest impact of vaccination was estimated to occur in children under 5 years. Researchers suggest mortality from the 10 diseases in this age group would be 45% higher than currently observed in the absence of vaccination. Published in The Lancet, the study estimates vaccinations have prevented 37 million deaths from 2000 to 2019.
---
.
MORE NEWS
Breast cancer tops lung cancer as most diagnosed cancer in the world, new report says
CNN
Breast cancer in women has surpassed lung cancer as the most commonly diagnosed cancer in the world, according to a new report. The paper, published in the CA: A Cancer Journal for Clinicians on Thursday, estimates that there were about 2.3 million new cases of female breast cancer last year, making up 11.7% of all new cancer cases. Meanwhile, lung cancer made up 11.4% of total cases diagnosed, according to the new report.
7701 Las Colinas Ridge, Ste. 800, Irving, TX 75063