---
| | |
| --- | --- |
| Cervical cancer declines following HPV vaccine introduction | |
AAP News
Cervical cancer rates for young women fell after HPV vaccine was introduced, according to a new study. The vaccine was introduced in 2006 to prevent infections that can cause several types of cancer including cervical. The Academy recommends routine vaccination for males and females at ages 11-12, although the vaccine is licensed for use in those ages 9-26.
READ MORE
| | | |
| --- | --- | --- |
| | | EcoVue's formula and packaging defines the future market and will change the industry's view of ultrasound gel. Converting to EcoVue® helps save the environment, reduces gel waste, and increases your bottom line. www.EcoVue.com |
---
| | |
| --- | --- |
| Save the Date! | |
ASCT
2019 Annual Conference
May 3-5
San Juan, Puerto Rico
ASCT is excited to be holding our upcoming annual conference in beautiful San Juan, Puerto Rico and we hope you are too. Registration information will be available soon. For more information on San Juan visit our website
here
. See you on the beach!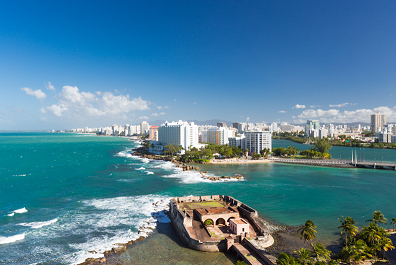 ---
Date
Event
Location
More information



August 29, 2018




Molecular Testing in GYN Cytopathology




your PC


Dina R. Mody, MD
Houston Methodist Hospital
Houston, Texas
Details



September 12, 2018




Conflict Resolution for Cytopathologists and Cytotechnologists




your PC


Christine N. Booth, MD
Deborah J. Chute, MD
Cleveland Clinic Foundation
Cleveland, Ohio
Details



October 2018




Immunohistochemistry: Cell blocks, Double Stains and Emerging Stains




your PC


Donna K. Russell, MEd, CT(ASCP)HT
UR Medicine
Rochester, New York
Details



November 2018




Anal Cytology: An Update




your PC


Vohra Poonam, MD
University of California San Francisco Medical Center
San Francisco, CA
Details



December 2018




Indeterminate Thyroid Nodules on Fine Needle Aspiration: Correlation with Clinical, Imaging, Molecular and Histopathological Findings




your PC


Rana S. Hoda, MD
CBLPath Inc
Rye Brook, New York
Details



Available for 6 months after subscribing




Quality Assessment Center (QAC) Cell Blocks Basics Workbench




Your PC


Details



Available for 6 months after subscribing




Quality Assessment Center (QAC) Document Control for Cytopathology Workbench




Your PC


Details



Available for 6 months after subscribing


Quality Assessment Center (QAC)
The LEAN Cytopathology Laboratory Workbench



Your PC




Details




May 3 - 5, 2019




2019 ASCT Annual Conference




San Juan, Puerto Rico




Details
---
| | |
| --- | --- |
| Cytology workload limits: For adequacy assessments, it's time, not slides | |
CAP Today
The CAP and the Centers for Medicare and Medicaid Services reached an understanding earlier this year on how adequacy assessments and rapid on-site evaluations in cytology can be accounted for without causing undue impact on workload limits. The agreement, communicated to state survey agency directors in a March 16 CMS memorandum, is reflected in the updated CAP accreditation program cytopathology checklist released this month.
READ MORE
| | |
| --- | --- |
| FDA widens approval of Roche cobas HPV test to new sample media | |
FierceBiotech
The FDA approved Roche's cobas HPV test for first-line screening of cervical cancer in women 25 and older using cervical specimens collected in SurePath preservative fluid, commonly used in Pap tests. The decision greenlights the test's use across all cervical screening indications supported by professional society guidelines — in both of the types of liquid media that are used to collect the vast majority samples for Pap or human papillomavirus tests performed in the U.S.: ThinPrep PreservCyt Solution and, now, SurePath, according to Roche.
READ MORE
| | |
| --- | --- |
| What you need to know about cervical cancer screening | |
The New Times
Cervical cancer happens when normal cells in the cervix change into abnormal cells, and grow out of control. Most women whose cervical cancer is found and treated early do very well. Cervical cancer is the fourth most frequent cancer in women world over. Approximately 90 percent of the 270,000 deaths from cervical cancer in 2015 occurred in low and middle income countries (WHO statistics).
READ MORE
---
| | |
| --- | --- |
| Blood test could detect kidney cancer up to 5 years earlier | |
Science Daily
Scientists have discovered that a marker in the blood could help predict the risk that a person will develop kidney cancer, according to research published in the journal Clinical Cancer Research.
READ MORE
| | |
| --- | --- |
| New chemical causes deadly brain cancer to self-destruct | |
Medical News Today
Scientists have discovered a chemical compound that cuts off the "energy supply" to glioblastoma cells, making them self-destruct. Glioblastoma is a highly aggressive brain tumor.
READ MORE
| | |
| --- | --- |
| Blocking 1 gene curbs lung cancer's growth | |
Futurity
In a new study, reducing or inhibiting a gene called NOVA1 in turn reduced or prevented human non-small lung cancer tumors from growing, researchers report. When researchers injected mice with non-small cell lung cancer cells that contained the gene NOVA1, three of four mice formed tumors. When they injected the mice with cancer cells without NOVA1, three of four mice remained tumor-free.
READ MORE