---
| | |
| --- | --- |
| Cytopathology in focus: Master's for all: Unifying training in cytotechnology | |
CAP Today
Cytology practice is shifting from fewer gynecologic screening tests to a greater focus on diagnostic testing in nongynecologic cytology including fine-needle aspiration. Roles of cytotechnologists have been changing in the workplace to help laboratories meet new demands and act as pathologist extenders. In many laboratories, cytotechnologists add efficiencies to pathology practice through their active roles in rapid on-site evaluation and preliminary evaluation of special stains and FISH testing.
READ MORE






EcoVue® was designed with patient safety in mind, our non-refillable and single use products will forever CHANGE YOUR VUE of ultrasound gel.


www.EcoVue.com
---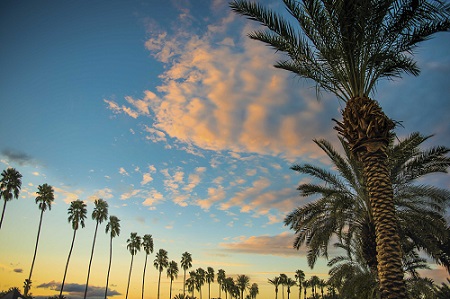 Save the Date!
2020 Annual Conference
May 1 - 3
Palm Springs, CA
ASCT is excited to be holding our upcoming annual conference in beautiful Palm Springs, California at the Riviera Palm Springs Hotel! For more information on Palm Springs and the hotel click
here
to visit the conference page on our website. See you next year!
---
Date
Event
Location
More information



September 2019




Decision Making Process Models to Improve Accuracy in Diagnostic Cytopathology — Luis De Las Casas, MD




Your PC


Details



October 2019




Mesothelioma — Emily Almeter, MS, CT(ASCP)




Your PC


Details



November 2019




IHC Valication — Lynnette Savaloja Pineault, MBA, SCT(ASCP)




Your PC


Details



December 11, 2019




EBUS ROSE with an Emphasis on Telecytology and Diagnoses other than Lung Cancer — Michael Thrall, MD




Your PC


Details



Available for 6 months after subscribing




Quality Assessment Center (QAC) Cell Blocks Basics Workbench




Your PC


Details



Available for 6 months after subscribing




Quality Assessment Center (QAC) Document Control for Cytopathology Workbench




Your PC


Details



Available for 6 months after subscribing


Quality Assessment Center (QAC)
The LEAN Cytopathology Laboratory Workbench



Your PC




Details
---
| | |
| --- | --- |
| When parents say 'no' to HPV shots, teens have no choice — some states are changing that | |
NBC News
Each state has legal exceptions that allow minors to get diagnosed and treated for sexually transmitted diseases. In addition to New York, California, Delaware and Washington, D.C., allow teens under 18 to be vaccinated for HPV and hepatitis B, which is also sexually transmitted. And as measles spread in New Jersey this year, a bill was introduced in May that would allow teens as young as 14 to be vaccinated against a number of diseases, including HPV, without parental permission. The move to give teens a voice in vaccination comes on top of a growing body of evidence that the HPV vaccine, which protects against a range of deadly cancers, is far more effective in protecting against HPV-related diseases than expected.
READ MORE
| | |
| --- | --- |
| Cytopathology in focus: Lab performance in 2018: A year-end tally | |
CAP Today
The CAP has a long-standing commitment to education in cytopathology, with a number of organized educational offerings in gynecologic and nongynecologic cytopathology. The Interlaboratory Comparison Program in nongynecologic cytopathology (NGC Education) was started in 1997 and the Interlaboratory Comparison Program in fine-needle aspiration glass slide education (FNAG) in 2010.
READ MORE
| | |
| --- | --- |
| ACIP recommends catch-up HPV vaccines through age 26 | |
HealthDay News via Medical Xpress
Catch-up human papillomavirus vaccinations are recommended for all persons through age 26 years and should be considered for some persons aged 27 to 45 years, according to research published in the Aug. 16 issue of the U.S. Centers for Disease Control and Prevention Morbidity and Mortality Weekly Report. The researchers note that routine recommendations for vaccination of adolescents have not changed since the guidelines were published in 2014, 2015 and 2016.
READ MORE
---
| | |
| --- | --- |
| Stress linked to mortality in cervical cancer | |
Clinical Advisor
In patients with cervical cancer, stress-related disorders and stressful life events may be associated with an increased risk for cancer-specific mortality, according to study results published in Cancer Research.
READ MORE
| | |
| --- | --- |
| New immune system understanding may help doctors target cancer | |
University Of Colorado Anschutz Medical Campus via EurekAlert
Your immune system's natural killer cells recognize and attack two major kinds of danger - cells infected by viruses and cells affected by cancer. When natural killer (NK) cells see a cancer cell, they kill it (naturally...). And a major research focus has been to define how NK cells do this "seeing." One way NK cells see cancer is by recognizing bits of mutated DNA displayed on "silver platters" made by human leukocyte antigen (HLA) genes.
READ MORE
| | |
| --- | --- |
| Guidelines say more women may need breast cancer gene test | |
ABC News
More women may benefit from gene testing for hereditary breast or ovarian cancer, especially if they've already survived cancer once, an influential health group recommended recently. At issue are genes called BRCA1 and BRCA2. When they're mutated, the body can't repair damaged DNA as well, greatly increasing the chances of breast, ovarian and certain other cancers. Gene testing allows affected women to consider steps to lower their risk, such as when actress Angelina Jolie underwent a preventive mastectomy several years ago.
READ MORE
| | |
| --- | --- |
| Body fat may predict aggressive prostate cancer | |
Harvard Health Publishing
Excess weight not only raises your risk of prostate cancer, it can also mean more aggressive and fatal cancer, according to a study published online recently, by Cancer.
READ MORE
| | |
| --- | --- |
| Cancer patients can now apply to have their student loan payments postponed | |
The Washington Post
The U.S. Education Department is accepting requests from cancer patients to have their student loan payments postponed while they undergo treatment. The request form, released recently, will make it easier for patients to have payments suspended without interest accruing on their loans for the duration of treatment and for six months after it ends.
READ MORE