---
| | |
| --- | --- |
| Core needle biopsy of the breast: Cases and cautions | |
CAP TODAY
With core needle biopsies of the breast, if something looks like an epithelial malignancy, ask yourself: Is it really a carcinoma? If it is a carcinoma, ask yourself if it is a primary breast carcinoma. That and more — "re-review triple-negative cancers," for example — was the advice of Laura C. Collins, MD, in a CAP17 session on ancillary testing in breast pathology, presented with Stuart J. Schnitt, MD (see "LCIS variants and DCIS: tips on telling them apart," CAP TODAY, April 2018). Dr. Collins, vice chair of anatomic pathology and director of breast pathology, Beth Israel Deaconess Medical Center, and professor of pathology, Harvard Medical School, shared pointers on how to stay out of trouble on core needle biopsies of the breast.
READ MORE
| | | |
| --- | --- | --- |
| | | EcoVue® was designed with patient safety in mind, our non-refillable and single use products will forever CHANGE YOUR VUE of ultrasound gel.   |
---
| | |
| --- | --- |
| 2019 Annual Conference | |
Save the Date!
2019 Annual Conference
May 3-5
San Juan, Puerto Rico
ASCT is excited to be holding our upcoming annual conference in beautiful San Juan, Puerto Rico and we hope you are too. Registration information will be available soon. For more information on San Juan visit our website
here
. See you on the beach!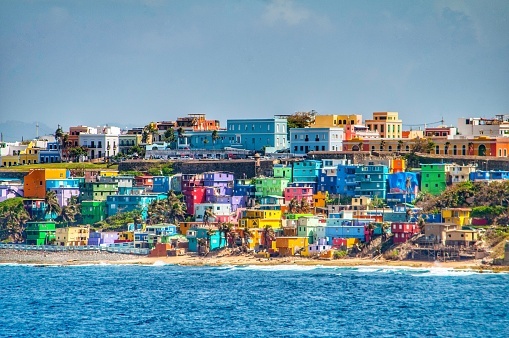 ---
Date
Event
Location
More information



October 17, 2018




Immunohistochemistry: Cell blocks, Double Stains and Emerging Stains




your PC


Donna K. Russell, MEd, CT(ASCP)HT
UR Medicine
Rochester, New York
Details



November 28, 2018




Anal Cytology: An Update




your PC


Vohra Poonam, MD
University of California San Francisco Medical Center
San Francisco, CA
Details



December 19, 2018




Indeterminate Thyroid Nodules on Fine Needle Aspiration: Correlation with Clinical, Imaging, Molecular and Histopathological Findings




your PC


Rana S. Hoda, MD
CBLPath Inc
Rye Brook, New York
Details



Available for 6 months after subscribing




Quality Assessment Center (QAC) Cell Blocks Basics Workbench




Your PC


Details



Available for 6 months after subscribing




Quality Assessment Center (QAC) Document Control for Cytopathology Workbench




Your PC


Details



Available for 6 months after subscribing


Quality Assessment Center (QAC)
The LEAN Cytopathology Laboratory Workbench



Your PC




Details




May 3 - 5, 2019




2019 ASCT Annual Conference




San Juan, Puerto Rico




Details
---
| | |
| --- | --- |
| 'We wanted to be the best we could possibly be': CAP ISO 15189-accredited labs on the difference it makes | |
CAP TODAY
Ten years ago, Richard J. Zarbo, MD, was feeling pretty proud of his laboratory. As system chairman of pathology and laboratory medicine at Detroit-based Henry Ford Health System, over the previous few years he'd seen his team rigorously implement Lean practices, practices that had paid off in greater safety and efficiency. "Setting the bar higher was important because that's the culture here," he says. "This is what we do." Then he encountered his first CAP 15189-accredited laboratory, and knew the game had changed: "We thought we were pretty good at what we did, until we saw what Leo did."
READ MORE
| | |
| --- | --- |
| DNA vaccine leads to immune responses in HPV-related head and neck cancer | |
R&D
A therapeutic vaccine can boost antibodies and T cells, helping them infiltrate tumors and fight off human papillomavirus-related head and neck cancer, according to a study released from the Abramson Cancer Center of the University of Pennsylvania. The study also describes one patient who received the vaccine in a trial, developed metastatic disease seven months later, then was treated with anti-PD-1 immunotherapy and has been in remission for more than two years.
READ MORE
| | |
| --- | --- |
| Cytopathology in Focus: Why not call everything ASCUS? | |
CAP TODAY
The main problem with the primary HPV testing model (yes or no to colposcopy) is that the gold standard—colposcopy and biopsy—is not gold at all. Colposcopy's sensitivity is about 52 percent, and it doesn't have the high specificity that a Pap test does. That means that patients and pathologists are relying on colposcopists, who have a 50:50 chance of detecting a lesion, to find disease.
READ MORE
| | |
| --- | --- |
| Nearly 14 million additional adolescents need HPV vaccination to reach public health goal | |
American Cancer Society via Medical Xpress
Nearly 14 million additional adolescents (11-12 years of age) beyond those who will be vaccinated based on current rates will need to receive the human papillomavirus vaccine between now and 2026 to reach the American Cancer Society's goal of an 80 percent vaccination rate by that year. The figure comes from a new report from American Cancer Society investigators looking to guide HPV cancer control efforts in the wake of recent goal-setting. The statistic reinforces worries that the uptake of the HPV vaccine is suboptimal and lags behind other recommended vaccines for adolescents.
READ MORE
| | |
| --- | --- |
| HPV vaccination can play critical role in global prevention of cervical and genital cancers | |
Wolters Kluwer Health via Medical Xpress
In low-resource countries without well-developed screening programs, expanding access to human papilloma virus vaccination is the best means of preventing cervical cancer and other diseases caused by HPV infection, according to an editorial in the October special issue of the Journal of Lower Genital Tract Disease, official journal of ASCCP. "For countries without screening and treatment, HPV vaccination offers the best and possibly only opportunity for protection against HPV-related neoplasia," write Herschel W. Lawson, MD, of Emory University School of Medicine, Atlanta, and Mona Saraiya, MD, MPH, of the US Centers for Disease Control and Prevention. Their editorial introduces a special collection of papers focusing on anogenital and HPV-related diseases in medically underserved populations.
READ MORE
---
| | |
| --- | --- |
| The risk of alternative cancer treatments | |
The New York Times
A diagnosis of cancer, even an early-stage, highly curable cancer, can prompt some people to feel as if they've suddenly lost control of their future and that they must do whatever they can to regain it. They may seek guidance from the internet, friends and acquaintances, some of whom may be quick to relate tales of miraculous cures from alternative remedies that claim to spare patients the challenges of established cancer treatments like surgery, radiation and chemotherapy.
READ MORE
| | |
| --- | --- |
| First large study details cognitive outcomes among older breast cancer patients | |
ScienceDaily
The first large U.S. study of cognition in older breast cancer patients found that within the first two years after diagnosis and treatment, most women do not experience cancer-related cognitive problems.
READ MORE
| | |
| --- | --- |
| These 6 habits may reduce your risk of breast cancer | |
TIME
Breast cancer is the most prevalent cancer in the U.S., affecting almost 85 of every 100,000 Americans, according to recent data from the World Health Organization's International Agency for Research on Cancer (IARC). Around the globe, 627,000 people are projected to die from breast cancer this year alone.
READ MORE