---
| | |
| --- | --- |
| HPV vaccination may reduce risk of HPV in children with HIV | |
Infectious Diseases Consultant
Antibody titers to the HPV4 vaccine were lower for all HPV serotypes in perinatally HIV-infected youth than in perinatally HIV-exposed, uninfected youth, according to new research. To conduct their prospective observational cohort study, as part of the Pediatric HIV/AIDS Cohort Study Adolescent Master Protocol, the researchers evaluated the effectiveness of the HPV4 vaccine among youth with and without exposure to HIV. Among vaccinated perinatally HIV-infected youth, seroconversion to HPV 6 was 83%, to HPV 11 was 84%, to HPV 16 was 90%, and to HPV 18 was 62%. Whereas, among vaccinated perinatally HIV-exposed, uninfected youth, seroconversion to HPV 6 was 94%, to HPV 11 was 96%, to HPV 16 was 99%, and to HPV 18 was 87%.
READ MORE






EcoVue® was designed with patient safety in mind, our non-refillable and single use products will forever CHANGE YOUR VUE of ultrasound gel.


www.EcoVue.com
---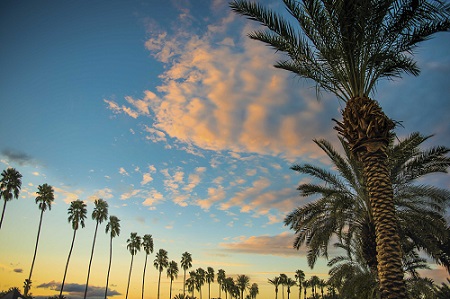 Save the Date!
2020 Annual Conference
May 1 - 3
Palm Springs, California
ASCT is excited to be holding our upcoming annual conference in beautiful Palm Springs, California and we hope you are too. Registration information will be available soon and applications for speakers are still being accepted. For more information on Palm Springs, visit our website
here
. See you under the palms!
| | | |
| --- | --- | --- |
| | | The F-50 Non-Gyn Slide Processor has a liquid-based cytology system that features more cells per slide, and doesn't need duplicate preps. The dual filtration disposable filters remove non-diagnostic material to optimize cell presentation. Cells of interest are transferred to the slide in a homogenous thin-layer cell deposit. Throughput: 50 samples/hr. |
---
Date
Event
Location
More information



October 2019




Mesothelioma — Emily Almeter, MS, CT(ASCP)




Your PC


Details



November 2019




IHC Valication — Lynnette Savaloja Pineault, MBA, SCT(ASCP)




Your PC


Details



December 11, 2019




EBUS ROSE with an Emphasis on Telecytology and Diagnoses other than Lung Cancer — Michael Thrall, MD




Your PC


Details



Available for 6 months after subscribing




Quality Assessment Center (QAC) Cell Blocks Basics Workbench




Your PC


Details



Available for 6 months after subscribing




Quality Assessment Center (QAC) Document Control for Cytopathology Workbench




Your PC


Details



Available for 6 months after subscribing


Quality Assessment Center (QAC)
The LEAN Cytopathology Laboratory Workbench



Your PC




Details
---
| | |
| --- | --- |
| Gene editing successfully used to treat cervical cancer in mice | |
Medical Xpress
Researchers at Griffith University have used CRISPR-Cas9 to successfully target and treat cervical cancer tumors in vivo (via injection into live and tumor-bearing mice) using "stealth" nanoparticles. "This is the first cure for any cancer using this technology,'' said lead researcher Professor Nigel McMillan. "The nanoparticles search out the cancer-causing gene in cancer cells and 'edit it' by introducing some extra DNA that causes the gene to be misread and stop being made."
READ MORE
---
| | |
| --- | --- |
| Algorithm can quickly ID cancer outcomes from radiology reports | |
Health Data Management
Deep natural language processing can harness information from radiology reports in electronic health records to rapidly ascertain if a patient has cancer and shifts in the disease.
READ MORE
| | |
| --- | --- |
| Psoriasis tied to increased cancer risk | |
The New York Times
Having psoriasis is associated with an increased risk of cancer, a new review of studies concludes. Researchers, writing in JAMA Dermatology, combined data from 58 studies and found that, over all, compared with people without the condition, psoriasis of any degree of severity was associated with an 18%t increased risk for cancer, and severe psoriasis with a 22% increase. Cancer mortality was elevated in all cases of severe psoriasis.
READ MORE
| | |
| --- | --- |
| Radiodermatitis increasingly common in female breast cancer patients | |
Dermatology Times
With more female breast cancer survivors living longer, radiodermatitis is increasingly common. Consequently, dermatologists worldwide are investigating better ways to identify and alleviate it. In a commentary published in Breast Cancer — Targets and Therapy, a team led by Dr. Rene-Jean Bensadoun, a radiation oncologist with the Centre de Haute Energie in France, discussed not only how providers can recognize the types of radiodermatitis, but also some treatment options.
READ MORE
| | |
| --- | --- |
| Innovative pancreatic cancer treatment may rev up immune system | |
University of Rochester Medical Center via Science Daily
\A University of Rochester Wilmot Cancer Institute research team reports that combining a type of radiation therapy with immunotherapy not only cures pancreatic cancer in mice, but appears to reprogram the immune system to create an "immune memory" in the same way that a vaccine keeps the flu away. The result is that the combination treatment also destroyed pancreatic cells that had spread to the liver, a common site for metastatic disease. The journal Cell Reports published the study, with Scott Gerber, Ph.D., as corresponding author, and Bradley Mills, Ph.D., a post-doctoral fellow in the Gerber Lab, as first author.
READ MORE