---
| | |
| --- | --- |
| The HPV vaccine helps prevent cancer: When should your child get it? | |
Mission Health (blog)
The vaccine is most effective if given at 11-12 years of age, although can be given between the ages of 9 and 26 years. Another benefit is that those younger than age 15 only need two doses, six months apart, to complete their protection. After age 15, it is recommended that adolescents receive three doses to ensure protection. In 2017, about 50 percent of adolescents were vaccinated with HPV, which is up from 43 percent in 20161. However, this is still much lower than those vaccinated against the meningococcal virus — despite the much higher risk of death with HPV-related cancers than from meningococcal infection.
READ MORE
---
| | |
| --- | --- |
| 2019 Annual Conference | |
Save the Date!
2019 Annual Conference
May 3-5
San Juan, Puerto Rico
ASCT is excited to be holding our upcoming annual conference in beautiful San Juan, Puerto Rico and we hope you are too. Registration information will be available soon. For more information on San Juan visit our website
here
. See you on the beach!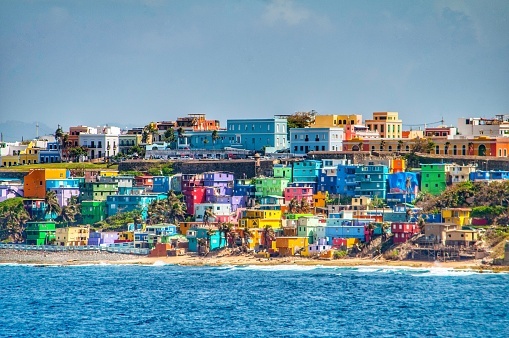 ---
Date
Event
Location
More information



December 19, 2018




Indeterminate Thyroid Nodules on Fine Needle Aspiration: Correlation with Clinical, Imaging, Molecular and Histopathological Findings




your PC


Rana S. Hoda, MD
CBLPath Inc
Rye Brook, New York
Details



Available for 6 months after subscribing




Quality Assessment Center (QAC) Cell Blocks Basics Workbench




Your PC


Details



Available for 6 months after subscribing




Quality Assessment Center (QAC) Document Control for Cytopathology Workbench




Your PC


Details



Available for 6 months after subscribing


Quality Assessment Center (QAC)
The LEAN Cytopathology Laboratory Workbench



Your PC




Details




May 3 - 5, 2019




2019 ASCT Annual Conference




San Juan, Puerto Rico




Details
---
| | |
| --- | --- |
| Government to consider cervical cancer drug trial amid calls for access for all patients | |
Newstalk
The government may fund a trial to make the cervical cancer drug Pembrolizumab available to all women in Ireland who need it. The state has offered to fund the expensive drug — often referred to as Pembro — for the 221 women affected by the Cervical Check crisis. However, campaigner Vicky Phelan — whose legal action brought the Cervical Check scandal to public attention — says the treatment should be available to all women who need it.
READ MORE
| | |
| --- | --- |
| At-home HPV tests could be powerful tool for hard-to-reach US women | |
Ohio State University
A new study from The Ohio State University found that mailing at-home HPV tests to hard-to-reach women may be a viable approach, one that could be especially helpful in regions such as Appalachia, where access to women's health care can be limited. The study found that almost 80 percent of women who received the kits used them and sent them back to the researchers for testing. About a quarter of them tested positive for a cancer-causing type of HPV. Women were first contacted to gauge their interest in participating in the study, then sent a screening kit to return by U.S. mail. "The return rate was so much higher than we expected — we thought maybe 30 or 40 percent of the women would send the tests back, based on experiences in other countries," said Paul Reiter, an associate professor of health behavior and health promotion at Ohio State.
READ MORE
| | |
| --- | --- |
| Does minimally invasive surgery for cervical cancer equal longer survival? | |
Contemporary OB/GYN
For early uterine, colorectal and gastric cancer, minimally invasive and open surgeries have been shown to produce similar survival rates. Results of a new cohort study suggest that the same may not be the case for early cervical cancer. The research was designed to determine how minimally invasive surgery affected all-cause mortality in women undergoing radical hysterectomy for cervical cancer. The patients had undergone different procedures but were similar with respect to other measured characteristics. Using the Surveillance, Epidemiology and End Results program database, an interrupted time-series analysis also was conducted involving women who underwent radical hysterectomy for cervical cancer between 2000 and 2010.
READ MORE
---
| | |
| --- | --- |
| Cancer drug shows promise as therapeutic against HPV | |
Genetic Engineering & Biotechnology News
Scientists at the University of Alabama at Birmingham report that cancer drugs vorinostat, belinostat, and panobinostat might be repurposed to treat infections caused by human papillomaviruses. Highly efficacious vaccines against HPV infection exist, including the recently approved Gardasil 9, which immunizes against nine genotypes of HPV known to cause cervical, vulvar, vaginal and anal cancers, and genital warts. But the vaccine needs to be given before a person becomes sexually active, since it has no therapeutic efficacy against existing HPV infections. "Safe, effective, and inexpensive therapeutic agents are urgently needed," said N. Sanjib Banerjee, Ph.D., assistant professor of biochemistry and molecular genetics at UAB and lead author of the vorinostat study.
READ MORE
| | |
| --- | --- |
| Study: Immunotherapy better than chemotherapy for subtype of head and neck cancer | |
UC San Diego Health
A randomized clinical trial involving 97 medical centers in 20 countries, including Moores Cancer Center at UC San Diego Health, found that treating patients who have chemotherapy-resistant head and neck cancer with the immunotherapy drug pembrolizumab is more effective and less toxic than standard chemotherapy, reports an international team of researchers. Previous research had shown that pembrolizumab (Keytruda) was safe and effective for treating patients with recurrent or metastatic head and neck squamous cell carcinoma whose disease had progressed while on or after receiving standard chemotherapy. Data from this clinical trial takes the research a step further by comparing the immunotherapy drug head-to-head to three go-to chemotherapy drugs currently used as standard treatment: methotrexate, docetaxel and cetuximab.
READ MORE
| | |
| --- | --- |
| Patients with cancer are more at risk of complications following heart procedure | |
Keele University via Medical Xpress
In the largest such study undertaken to date, research led by Keele University suggests that patients with cancer who undergo a common heart procedure have worse short-term clinical outcomes compared to non-cancer patients. The study, published in the European Heart Journal, looked at 6.6 million hospital admissions in the U.S. over an 11-year period, in which the admitted patient underwent a percutaneous coronary intervention (PCI) procedure.
READ MORE