---
| | |
| --- | --- |
| Reminder: Annual General Meeting, Networking Event and Call for Nominations | |
CCA
As a member in good standing, you are entitled to vote, and we encourage you to attend the Annual General Meeting this year. If you cannot attend please fill out the proxy on the AGM page.

The 2019 financials which will be voted on at the meeting are available for your review on the AGM page on the CCA site.

If you would like to apply to be on the Board, the deadline is February 24th. Please download the nomination form on the AGM page.

AGM and Networking Event Details:

DATE: Monday, March 2, 2020
TIME: 5:30 – 6:00 pm Annual General Meeting (Free for members)
6:00 – 9:00 pm Racing, Networking and Dinner ($80.00 for members, $90.00 for non-members)
LOCATION: 401 Mini-Indy Go-Karts, 37 Stoffel Dr, Toronto ON, M9W 6A8

Register Here
| | |
| --- | --- |
| CCA Announces New Logo and Website | |
CCA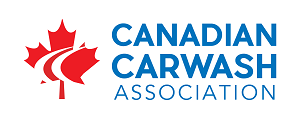 The CCA Board of Directors is pleased to announce the launch of the new logo as part of the ongoing evolution of our brand and organization. We have altered our logo to reflect who we are today and to symbolize our dynamic future, without straying from our original roots. The logo is just the beginning; our new website has launched and with your feedback, we will continue to make changes in the next few weeks.

To obtain your new login information for the site, please click on this link, and go to 'forgot password'. The system will automatically send you a new password. In March a 'website walkthrough' will be recorded to give you an overview of how things work. In the meantime, if you have any questions, please contact CCA National Office.
| | |
| --- | --- |
| LESS THAN 1 MONTH UNTIL CARWACS TORONTO 2020! | |
CCA
| | |
| --- | --- |
| | |
CARWACS
Toronto 2020 is taking place on March 3-4, 2020 at the Toronto Congress Centre!
Find new products and innovative solutions at Canada's largest convenience, gas & carwash event of the year!
Join CCA on
March 3rd
for our
Education Sessions: 9:00am–10:15am Compliance in the Workplace; are you Ready for an Inspection?
Avoid fines, injuries to employees, and lost productivity by ensuring your business is compliant with the latest workplace regulations. Topics covered will include posting and training requirements, documentation, health and safety, workplace inspections, and reporting and investigating procedures.
10:30am – 12:00pm CCA's Round Table Discussion
Discover the tips and tricks of seasoned industry carwash veterans and fellow operators in this highly interactive session. Topics covered will include marketing strategies, identifying customer complaints, damages and resolutions.
Don't miss this opportunity to have your specific questions and issues addressed by some of the most experienced operators and suppliers in the business!
And on
March 4th
from 8.30am – 12.00pm, you can join us for our
Carwash Tour
which will visit a number of CCA member carwash sites across southern Ontario as carwash operators enjoy a morning of networking, lunch and interactive site tours!
You can register for these events here on
The CCA Carwash Dedicated Agenda
!
Any questions please contact Martha at
events@canadiancarwash.ca






Are you looking for that "WOW" product that keeps customers coming back? Discover the new Super Hard Shell Finish with ceramic technology and UV blocking properties from Turtle Wax Pro! This high-performance product produces durable, long-lasting shine and surface protection with amazing water-repelling properties long after the wash. To learn more, visit

www.superhardshellfinish.com
| | |
| --- | --- |
| New Carwash Investor Seminar– March 2, 2020 | |
CCA
CCA announces a new carwash investor seminar that is available free for CCA members.

CCA Supplier members, National Car Wash Solutions, and their Participating Partners are bringing a solution, proven to save new investors thousands of dollars in their first year of business, for the first time in Toronto, on March 2, 2020.

The "Profitable from Day 1 Planning Process" will walk new investors through a step-by-step method proven to get new washes started and profitable—fast.

To find out more and to register click here.
---
| | |
| --- | --- |
| Finding the perfect carwash buyer | |
Professional Carwashing & Detailing
The time has finally come. You have worked hard to turn your carwash into an attractive and profitable business, and now you are planning your exit strategy. You have a plan in place, and now the next step is to find a buyer for your carwash. However, you do not want to simply sell your business to the highest bidder. Instead, you want to find the perfect buyer. Matching the right buyer to your carwash can be a tough process.
READ MORE
| | |
| --- | --- |
| $15 An hour — rethinking the express labor model | |
Auto Laundry News
According to author Robert Roman: Several months ago, I had a long discussion with a car wash operator in New York facing increased operating expenses due to a significant increase in the minimum wage. Like many restaurateurs and other small business owners in New York, he is contemplating cutting hours, cutting staff, raising prices, and nixing costs wherever he can.
READ MORE
| | |
| --- | --- |
| Third-party suppliers can jeopardize your small business | |
MultiView
One of the less-glamorous aspects of contemporary business is the essential role played by third-party suppliers. Their increasing use allows businesses to rapidly scale up to meet increased product demand. Often, they can supply parts or processes for far less than it would cost a company to produce them in-house. But what is becoming increasingly understood is that these third-party suppliers can also threaten your business — that they present several different kinds of third-party supply risk.
READ MORE
| | |
| --- | --- |
| 38% of US consumers driven to action by email marketing | |
Small Business Trends
Even though social media gets most of the attention when it comes to digital marketing, email still delivers the biggest bang for your buck. And for small business owners, the Return on Investment (ROI) for email still can't be beaten.