| | |
| --- | --- |
| Jamie Shaw from 7-Eleven Canada Inc. joins the CCA Board of Directors | |
CCA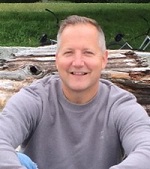 On June 26th, 2019 the CCA Board of Directors appointed Jamie Shaw, National Car Wash Manager Canada for 7-Eleven Canada, Inc. to the Board. His appointment comes after Mark Vella, 7-Eleven Canada Inc. officially resigned at the June meeting. Jamie has over 30 years' experience in the retail industry, including 20 years in big box retail and 8 years owning his own business as a retailer for Imperial Oil. With the 7 Eleven acquisition of Imperial Oil, Jamie decided to join 7 Eleven as the National Car Wash Manager Canada. Jamie has extensive knowledge of the car wash business and is very passionate about the industry.
| | |
| --- | --- |
| How to Save on High Credit Card Processing Fees | |
CCA
Credit card processing fees are high and hurt small business owners. The Canadian Federation of Independent Business (CFIB) is a key CCA partner and continues to lobby on your behalf. You can read more on the proposed amendments to the Code of Conduct for the Credit and Debit Card Industry in Canada here.

"Educate your customers about the problem. Most consumers don't give much thought to credit card transaction fees and are not aware that some credit cards cost much more per transaction than others. Ask your customers to consider paying by cash or debit instead and let them know about the problem with premium credit cards and higher transaction fees." The Balance writes.

CFIB has created signage that promotes use of debit instead of credit. Click here to order your free co-branded materials for your wash.

If you're a CCA member who has benefitted from this service, we'd love to hear from you! Email us or call us at 416-239-0339 to share your story.
| | | |
| --- | --- | --- |
| | | The all-new Turtle Wax® Pro M.A.X Power is a NEW high-ph touchless presoak that allows you to boost the pH level from Moderate to Aggressive to Xtreme to overcome challenging cleaning conditions. Request a FREE trial! |
| | |
| --- | --- |
| Golf Tournament — Register now for the CCA Annual Golf Tournament | |
CCA

Carwash owners / operators and industry suppliers will be teeing off for 18 holes of golf, networking and dinner at the Annual Canadian Carwash Association Golf Tournament. It will be taking place on Thursday, September 12th, 2019 at Blue Springs Golf Club in Acton, Ontario.

Make sure to register your golfers before August 3rd to take full advantage of the Early Bird pricing. Regular pricing begins August 4th! Register HERE

For more information on the tournament or sponsorship opportunities, please contact Event Coordinator Jaime Richards at jrichards@canadiancarwash.ca
| | |
| --- | --- |
| Save the Date: CARWACS 2019, Abbotsford, BC. | |
CCA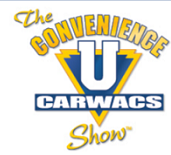 CARWACS will be held in Tradex, Abbotsford, BC on October 29th & 30th 2019! CCA will be holding a carwash tour and education sessions throughout the event so please keep an eye out for further details to be announced soon!

If you have any questions or queries please contact Martha Feenstra at events@canadiancarwash.ca

| | |
| --- | --- |
| The New 2020 Mercedes-Benz GLS Has a Special Carwash Mode — Now That's Luxury | |
Car and Driver
Navigating a carwash in today's complex, feature-laden vehicles can be tricky. Parking-assist systems sense what they think is impending doom and blare warnings, automatic wipers swoosh into action, and if you're trying not to ride along, electronically controlled shifters often like to shift automatically to park when the vehicle is stopped and a door is opened.
READ MORE
| | |
| --- | --- |
| Pushing pet wash profits | |
Professional Carwashing & Detailing
Basic pet wash equipment was introduced as a potential additional profit center for carwash locations decades ago. Since then, pet care equipment designed to fit businesses of all formats and sizes has developed and matured. Currently, there are great options for wash operators interested in differentiating their sites by enabling the washing and drying of customer pets as well as vehicles.
READ MORE
| | |
| --- | --- |
| Car washes are better for the environment – paying a bit helps save the planet | |
The Red Ferret
When it comes to washing your car, you probably do it in your driveway or on the street. Car washes are for fancy washes! But it turns out that even though it might cost extra to pay for a wash, it's better for the environment in more than one way.
READ MORE
| | |
| --- | --- |
| How to increase wash volume | |
Professional Carwashing & Detailing
By most accounts, car counts across the country at many professional carwashes are up or remain high. In some cases, operators have reported record numbers in recent years. There are several factors that can be attributed to the growth in the carwash industry.
READ MORE
| | |
| --- | --- |
| What you need to know about Facebook places for your business | |
Small Business Trends
Facebook Places is a geolocational tool that is designed to help users share their favorite spots and discover new ones. Users can "check in" at various locations, from cities to movie theaters to small boutiques and then share updates with their connections that include a map and pin showing that exact location.
READ MORE
| | |
| --- | --- |
| 3 marketing mistakes that small and medium-sized companies make (and how to prevent them) | |
Forbes
Small business marketers invariably have different challenges than large company marketers. Smaller budgets. Smaller teams. Less time for extensive, rigorous testing.
READ MORE