---
| | |
| --- | --- |
| Golf Tournament: New charity of choice | |
CCA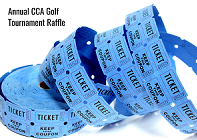 The Canadian Carwash Association is pleased to announce a new partnership with the Canadian Spinal Research Organization (CSRO) as the charity of choice for the Association. Proceeds from the annual Golf Tournament raffle prize table will be donated to CSRO. Register to play in this year's Tournament which takes place Thursday, September 13th at Blue Springs Golf Course in Acton, ON.



CSRO is dedicated to the funding of targeted research to maximize functional recovery and cure paralysis caused by spinal cord injury. Through its many fundraising initiatives, and strategic partnerships the CSRO has raised nearly $30 million for spinal cure research since 1984. Its corporate and community partners help to fulfill the mandate of improving of the physical quality of life for persons with a spinal cord injury and those with related neurological deficits, through targeted medical and scientific research and the reduction of spinal cord injuries through prevention and awareness programs.
| | |
| --- | --- |
| Wash Volume Report Q2 Results Now Available | |
CCA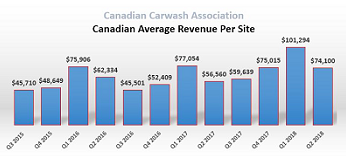 The 2018 second quarter results of the Wash Volume Report (WVR) have just been released by the CCA. Carwash operators have reported excellent results compared to last year. Average revenue per site at $74,100 is up 31% compared to the second quarter of last year. Average cycles per site at 8,336 are up 18.65% compared to the 2017 second quarter results while average revenue per cycle was $8.89 up 11.47%.

Undertaken for the CCA by Kent Group Ltd., a research firm specializing in the car wash and gas station industry, the WVR is a national quarterly survey of 743 carwash sites. Members of the CCA may participate in the WVR program and receive results specific to their regional at no extra cost beyond their membership fee. All CCA members can access the full second quarter results on the CCA website.
| | |
| --- | --- |
| Has your business gone green? | |
CCA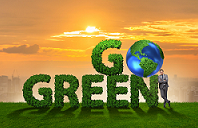 CCA and CFIB would like to hear from you. Share your story or examples of actions you've taken to help the environment by contacting CCA at office@canadiancarwash.ca or your CFIB Counsellor!

Some provinces have programs that offer rebates to businesses who make green choices. Contact your CFIB Counsellor at 1-888-234-2232 or cfib@cfib.ca to learn more about what's available for your business! Membership does have benefits! Join CCA today and gain access to CFIB resources.
---
| | |
| --- | --- |
| High-tech carwash systems | |
Professional Carwashing & Detailing
Equipment sales in the professional carwashing market are currently surging, according to some manufacturers. However, just as important as buying the latest and greatest traditional carwash equipment and chemicals is combining these products with smart systems and software that can provide an unmatched carwash experience for customers and deliver a multitude of benefits for operators.
READ MORE
| | |
| --- | --- |
| Wash wisdom: Communicating with employees during change | |
Professional Carwashing & Detailing
According to an article "6 Communication Tips to Keep Employees Engaged During Change," employees are often resistant to change and can struggle to stay engaged during those times. However, when change is properly communicated, it can be exciting instead of uneasy. As such, six tips are offered on how to communicate with employees during times of change.
READ MORE
---
Missed last week's issue? See which articles your colleagues read most.
Don't be left behind. Click here to see what else you missed.
---
| | |
| --- | --- |
| The latest research on ROI from social media | |
Emma Fitzpatrick
It's easy to tell if people like your content on social. All you need to do is watch the likes pour in and see the number of shares continue to climb. But how confident are you when it comes to measuring the return on investment (ROI) of your social media activities? 56 percent of social media marketers are either uncertain or unable to measure the return on investment, according to the 2018 Social Media Marketing Industry report. In fact, if you're like most, it's probably your top concern.
READ MORE
| | |
| --- | --- |
| 4 step guide to online marketing for small businesses | |
B2C
Over the past few years, we've witnessed the balance of power shift from traditional marketing to online marketing. Of course, it was never a matter of if, but when this was going to happen.
READ MORE