---
| | |
| --- | --- |
| CCA Golf Tournament Great Success | |
CCA
The Canadian Carwash Association's annual golf tournament was another great success drawing 94 golfers for 18 holes of golf at the Blue Springs Golf Club in Action in September.

This networking event brings together carwash operators and the top suppliers in the industry for a day out of the office. The day wraps up with a dinner and a raffle prize table with proceeds from the draw donated to Canadian Spinal Research Organization (CSRO), the new charity of choice for CCA. A special thank you for the generous donation of prizes by CCA President Jason Kaye. An auction run by Golf Tournament Committee Chair Brad Goetz for Toronto Maple Leaf tickets raised additional funds this year.



CCA would like to thank the following hole sponsors who supported this event including AIB, Air-Serv, Belanger, Cleaning Systems Inc., Kesseltronics Systems, Mondo Products Company Limited, Parkland Fuel Corporation, Transchem and Washlinks.

READ MORE



| | |
| --- | --- |
| CSRO receives donation from CCA | |
CCA

The Canadian Spinal Research Organization (CSRO) the charity of choice for CCA ran a putting contest at this year's annual golf tournament. Barry Munro, Chief Development Officer of CSRO made a presentation at the dinner. A portion of the proceeds of the raffle prize is being donated to CSRO.

| | |
| --- | --- |
| CCA/CFIB Benefits — You are required to give employees time off work to vote | |
CCA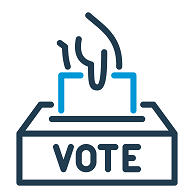 According to the Canada Elections Act, any eligible voter must have three consecutive hours to exercise their right to vote on an election day. If your employees do not have three consecutive hours because of their work schedule, you must grant the hours accordingly.

For example, if you live in a riding where polling offices are open from 9:30 a.m. to 9:30 p.m., and some of your employees are regularly scheduled from 11:00 a.m. to 7:00 p.m., they do not have three consecutive hours for voting.

To provide these employees with the required hours, you could allow them to arrive late (at 12:30 p.m.), leave early (at 6:30 p.m.) or give them three hours off sometime during the day. As an employer, you have the right to decide when the time off will be given.

Provincial elections
Each province has the power to set its own election rules. This means that the mandatory number of hours may differ from the requirement for federal elections. Check out each province and territory's requirements here.
---
| | |
| --- | --- |
| Putting on a foam show | |
Professional Carwashing & Detailing
In recent years, proactive carwash owners and operators who are vested in their businesses and make the needed investments to create loyalty among customers have turned to show elements that are being provided by the industry's top manufacturers and suppliers. Advancements in LED lighting, signage, equipment and materials have all created a more effective, safer and quieter carwash while limiting some of the concerns customers have about patronizing a professional carwash business.
READ MORE
| | | |
| --- | --- | --- |
| | | Tired of having clean cars come out looking dirty. The all-new Turtle Wax® Pro M.A.X Power is a NEW high-ph touchless presoak that allows you to boost the pH level from Moderate to Aggressive to Xtreme to overcome challenging cleaning conditions. Sign-up today to request a FREE trial! |
| | |
| --- | --- |
| The International Carwash Association launches new report into water usage at car wash sites | |
Petrol Plaza
The study looks to provide a current look at water use, evaporation and carryout, and the use of reclaim water in professional vehicle washes. Since the first ICA field study in 2002, car wash technology has changed, with several improvements to improve water efficiency.
READ MORE
| | |
| --- | --- |
| Laundry systems and techniques for carwash towels | |
Professional Carwashing & Detailing
In the full service carwash business, quality is nonnegotiable. It starts with that first customer interaction and includes all the pieces along the way: water, soaps, brushes, etc. Any one of those components could cause a stumble in quality. Still, all those elements could combine to deliver a top-notch wash, and one small cloth could void all of it.
READ MORE
---
Missed last week's issue? See which articles your colleagues read most.
Don't be left behind. Click here to see what else you missed.
---
| | |
| --- | --- |
| 9 social media management hacks for marketers | |
Small Business Trends
With all the many to-dos that come with social media management, it's key to identify productivity hacks so that you can get maximum results with your limited time.
READ MORE
| | |
| --- | --- |
| 7 email marketing trends for 2019 | |
Business 2 Community
If you're a marketer today, you know that everything digital is in a constant state of flux — always updating and changing. As we gather more data, technology, and insights into how different nuances impact our strategies concerning everything from the tools we use to conduct business to the ways we communicate information to our target audiences, our plan evolves.
READ MORE