---
| | |
| --- | --- |
| CARWACS CALGARY Show just one week away! | |
CCA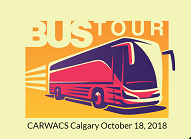 Don't miss the opportunity to see the latest equipment and meet carwash suppliers and operators at this year's CARWACS show in Calgary October 17 and 18th at BMO Centre. Once again, the Canadian Carwash Association is hosting educational seminars on Wednesday morning and the highly successful carwash bus tour on Thursday morning.

Start with the CCA breakfast on Wednesday at 8:00 a.m. and then join Canadian Carwash Association (CCA) Operator Members at 9:00 a.m. as they discuss the key trends, issues and challenges facing carwash businesses today. Learn where the industry is going and what can be done to keep ahead of the competition. This session will be interactive, and attendees will be encouraged to ask the panelists questions.

The moderator is Sean McBride, Key Account Manager, Cleaning Systems, Inc. and CCA Board of Director and panelists include Tony (Anthony) Heembrock, Manager, Dreams Eco Xpress Car Wash – Okotoks, Jason Kaye, Bayview Car Wash Ltd. And CCA National President, Sylvain Blouin, President – Founder, Rock-N-Wash.
| | |
| --- | --- |
| Running A Small Business Can Be Taxing, Need Help? | |
CCA
The Canadian Carwash Association (CCA) in partnership with the Canadian Federation of Independent Business (CFIB) will deliver a session lead by Michael Kirwin Senior Vice President, Business Development, Canadian Federation of Independent Business for all small business owners on tips and techniques to increase profitability and improve your business operations. You will take away tangible benefits to save your company money. The session takes place on at 10:45 a.m. on Wednesday, October 17th at BMO Centre in Calgary as part of CARWACS. This will be followed by the CCA Luncheon at 12 noon.
| | |
| --- | --- |
| CCA Third Semi-Annual Carwash Tour takes place in Calgary October 18th | |
CCA
Plan now to take a half day off and start your morning off with breakfast and then hop on the buses for the Canadian Carwash Association's (CCA) third annual CARWACS Carwash Tour taking place as part of CARWACS Calgary. Buses leave from the BMO Centre at Stampede Park at 8:30 a.m. The tour will visit several CCA member carwash sites as carwash operators enjoy a morning of networking, interactive site tours followed by lunch. Then walk the trade show floor to see the latest equipment and suppliers to the carwash industry.

Last day to register online for FREE using promo code CCA www.CARWACS.com. If you need assistance registering for the event, check the 'How to register' step-by-step guide here.
| | |
| --- | --- |
| CFIB/CCA Benefits — Thanksgiving holiday pay for employees | |
CCA/CFIB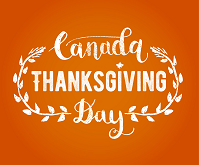 Canadians celebrated this year's Thanksgiving on October 8, which was a statutory paid holiday in all provinces and territories except New Brunswick, Newfoundland and Labrador, Nova Scotia, and Prince Edward Island. In Atlantic Canada, Thanksgiving is a holiday under retail shopping laws. Do you know what to pay your employees? Typically, employees who meet the eligibility criteria laid out by the province or territory are paid a regular day's wage for a statutory holiday. This is the holiday pay. Generally, employees who work on a statutory holiday must receive their regular day's pay (holiday pay) plus 1.5 times their regular wage for any hours worked on the holiday, but there are exceptions. Please see your provincial or territorial ministry of labour or call a CFIB Business Counsellor for clarification.

CCA members receive full access to CFIB's Business Counsellors to answer your questions. Contact them at cfib@cfib.ca or by calling 1-888-234-2232.
---
| | |
| --- | --- |
| How to prepare a car wash for winter | |
Professional Carwashing & Detailing
There are a number of factors an operator can overcome when working to develop a lucrative car wash location. Competition, labor disputes and equipment problems are a sample of the difficulties that can be addressed through preparation, industry education and old-fashioned hard work. Unfortunately, Mother Nature provides a number of challenges that can be harder for a car wash owner to defeat.
READ MORE
| | |
| --- | --- |
| Coming clean about car washes | |
Convenience Store Decisions
Convenience store operators are generating additional revenue both in store and out by selling car washes — and finding that success involves significant planning and a solid strategy that includes more than just stocking soap and paying for water.
READ MORE
| | | |
| --- | --- | --- |
| | | Tired of having clean cars come out looking dirty. The all-new Turtle Wax® Pro M.A.X Power is a NEW high-ph touchless presoak that allows you to boost the pH level from Moderate to Aggressive to Xtreme to overcome challenging cleaning conditions. Sign-up today to request a FREE trial! |
| | |
| --- | --- |
| Marketing with vacuums | |
Professional Carwashing & Detailing
For customers, cleaning the inside of the car is just as important as cleaning the outside of it. For that reason, vacuums play a critical role at a car wash, and often, their footprint on the lot highlights that. At an express car wash, for example, the vacuum area can easily take up around half of the lot. With such a valuable tool and that much space, it's critical that you use it to your advantage.
READ MORE
---
Missed last week's issue? See which articles your colleagues read most.
Don't be left behind. Click here to see what else you missed.
---
| | |
| --- | --- |
| 10 ways to refresh a stale content marketing strategy | |
Small Business Trends
Lots of businesses already make use of content marketing. But not all of them actually see an impact from it. If your content marketing strategy is feeling a bit stale, take a cue from members of the online small business community and give your strategy a refresh.
READ MORE
| | |
| --- | --- |
| Mistakes to avoid with holiday marketing emails this year | |
Emma Fitzpatrick
Fa la la la la! It's the most wonderful time of the year: holiday marketing planning. It's time to draft those email subject lines, finalize the copy for your social posts and decide what deals to highlight. Ah, the magic of the season! Already, 40 percent of people have started their holiday shopping, according to research from the National Retail Federation. More people will be choosing to shop online this year, as eMarketer predicts e-commerce sales will increase 15.3 percent. That works out for you! If you start your social ads in October, you'll get more impressions for less money.
READ MORE