| | |
| --- | --- |
| Mitchell Easton Joins CCA Board of Directors | |
CCA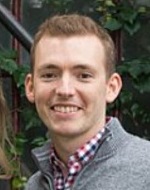 On October 28th, 2019 the CCA Board of Directors appointed Mitchell Easton, Category Portfolio Manager – Car Wash for Petro-Canada, a Suncor business, to the Board. Mitchell has been involved in the convenience and gas business since joining Petro-Canada in 2010. He has held a variety of roles within Petro-Canada, including retail operations, business support, and category management. Most recently, Mitchell was the Team Leader – Merchandising, for the retail network. Mitchell graduated with a Bachelor of Business Administration from Wilfrid Laurier University in Waterloo, ON. Currently based in Mississauga, ON, Mitchell's career has afforded him the opportunity to work across the country, including almost 4 years based in Edmonton, AB. He is excited to grow the Car Wash portfolio and to participate in the future of Car Wash technology & guest experience.

| | |
| --- | --- |
| Carwacs Abbotsford 2019 | |
CCA
On October 29th and 30th, the CCA bus tour and education sessions took place at Carwacs Abbotsford. The event was well attended with an inquisitive group of attendees who learned from industry experts and shared their insights.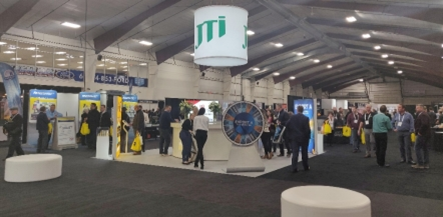 CCA Bus Tour

The CCA bus tour kicked off with breakfast before heading off. First up was 7-Eleven, followed by Washworld, and Speedwash. All three sites provided exciting features with lots of great interaction throughout the day. Attendees were treated to lunch once returning to, perfect timing for the tradeshow floor opening.



CCA Education Sessions

Justin Salisbury from Breeze Thru Carwash spoke first about his program Leadership Worth Following: Discovering Meaningful Value in the Car Wash Industry. This program helps to connect the dots on how to turn your business into a high-retention, engaged and contributing force to be reckoned with that will surely benefit your bottom line.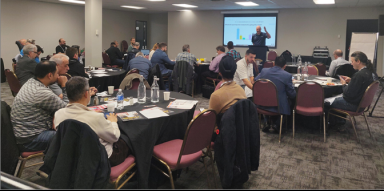 Our second session of the morning was hosted by CCA's own, Jason Kaye & Terry McGowan, who led a Round Table Discussion on Advancing Your Carwash Business. This was a great opportunity to engage and with other operators on important topics in the industry. Attendees left with lots of tips and tricks to help their business along with some fun trivia questions!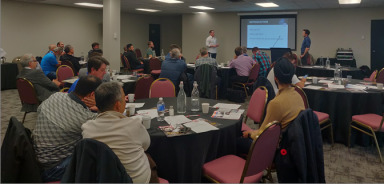 Are you looking for that "WOW" product that keeps customers coming back? Discover the new Super Hard Shell Finish with ceramic technology and UV blocking properties from Turtle Wax Pro! This high-performance product produces durable, long-lasting shine and surface protection with amazing water-repelling properties long after the wash. To learn more, visit

www.superhardshellfinish.com
| | |
| --- | --- |
| Site surveillance update | |
Professional Carwashing & Detailing
Modern carwashes are incredibly busy operations. Thus, it is no exaggeration to state that a thorough approach to site surveillance has become more important. From the standpoints of safety and security, tracking daily operation and monitoring managerial concerns, carwash site surveillance is supremely important.
READ MORE
| | |
| --- | --- |
| Keeping up with changing vehicles at the car wash | |
Sonny's Direct
It seems like just yesterday power antennas were posing problems at the wash. Typically, the solution was simple; you turned off the radio, the antenna would retract. One model I remember had to be put in neutral and then turned off for the antenna to retract and roll through the tunnel. These were the full-service days and attendants were trained what to do when driving various cars onto the conveyor. The fact is that each year new automotive features will pop up that change the car wash experience.
READ MORE
| | |
| --- | --- |
| Building business via vacuum booms | |
Professional Carwashing & Detailing
Proper vacuum operation is one of the most discussed aspects of carwashing, regardless of wash size, format or location. The ability to effectively vacuum a vehicle's interior has become a huge selling point in today's competitive carwash market. Thus, it should surprise no one that if a wash's vacuum system is unappealing, damaged or inoperable, a location will lose significant sales.
READ MORE
| | |
| --- | --- |
| 5 words that could undermine your customer experience strategy | |
Forbes
More and more companies are seeking to differentiate themselves through customer experience (CX). To advance those efforts, some firms hire highly-skilled "Chief Customer Officers" or engage expert consultants for assistance. But there's also a fair share of firms that choose to go it alone, proudly proclaiming that "we know what we're doing."
READ MORE
| | |
| --- | --- |
| 6 proven local email marketing ideas for small businesses | |
Business 2 Community
Email is often underutilized by small, local businesses despite the fact that it boasts a whopping 122% ROI — more than four times that of social media and direct mail. Whether you own or operate an auto repair shop, landscaping business, tax preparation service or other local business, here's how you can leverage the power of email to win new customers and keep them coming back.
READ MORE
| | |
| --- | --- |
| How can you spot really good leaders? They do any of these 4 things for their employees daily | |
MSN
Step into the mindset of a company executive and you'll likely find refined decision-making skills, a passion and vision for growth and strong communication skills. These skills shouldn't be reserved for only executives, and they aren't. When valued employees are empowered to act or think like the president of the company, great things can happen.
READ MORE