This message was sent to ##Email##
---

| | |
| --- | --- |
| Excellent Investment Opportunity | |
CCA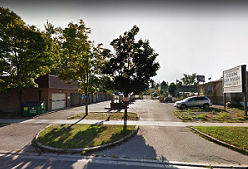 The Canadian Carwash Association has a car wash listing available for sale. Located at 142-144 Galloway Rd. in Toronto, ON, it is a successful, modern bright 8-bay car wash in a prime location with high traffic and no competing car wash in a 10 km area. Extra income from rental and detailing shop and sale includes land, building, equipment, and business. Great site, 23,086 SF. Contact: Claire Blicker, Vice President, Sales Representative, Metropolitan Commercial Realty, Inc. claire.blicker@metcomrealty.com or call 416-703-6621 X 232 for further details.
| | |
| --- | --- |
| New CCA Members in 2018 | |
CCA
The Canadian Carwash Association welcomed the following companies as new members in 2018. These 30 companies joined more than 800 other carwash operators and suppliers that are members of CCA.

The Boston Consulting Group, Boston, MA; 1844889 AB Ltd O/A Mudders Wash, Red Deer, AB; Cleaning Systems Inc., DePere, WI; Enova Consultants Calgary, Calgary, AB; Petro V Plus Car Wash, Etobicoke, ON; Daniel Cairns, Vancouver, BC; Minerva Kraushar, Calgary, AB; Queensway West Carwash, Ottawa, ON; Bluegrass Enterprises, Winnipeg, MB; Chad Martin Construction Ltd, Brandon, MB; Clean and Green, Oakville, ON; Dr. Jeffrey Sheppard, Saint John, NB; Ruby Brar, Calgary, AB; Wash Pros Inc., Edmonton, AB; JSR Holdings Inc., Baie Verte, NL; O/A Woodstock Car Wash, Ingersoll, ON; Splash 'n Shine, Sechelt, BC; 7-Eleven Canada Inc., Surrey, BC; 621076 n.b. ltd., Blackville, NB; Don Mills Car Wash Ltd., Toronto, ON; Gwynn Curran-Sills, Dundas, ON; Dwarka Plumging and Drain Services Ltd., Scarborough, ON; 1728333 Ontario Inc, Oro Medonte, ON; Dreams Eco Xpress Car Wash, Okotoks, AB; Da-Lee Environmental Services, Stoney Creek, ON; Galaxy Car and Pet Wash, Stratford, ON; Strategic Group, Calgary, AB; Plains City Wash Stop, Portage La Prairie, MB; Grant Gulledge, Collingwood, ON; Federated Co-operatives Limited, Saskatoon, SK.
| | | |
| --- | --- | --- |
| | | The all-new Turtle Wax® Pro M.A.X Power is a NEW high-ph touchless presoak that allows you to boost the pH level from Moderate to Aggressive to Xtreme to overcome challenging cleaning conditions. Request a FREE trial! |
| | |
| --- | --- |
| Mark your 2019 Calendar – March 5-6 is CARWACS Toronto | |
CCA
CCA Annual General Meeting, Keynote Speaker and Luncheon

The Canadian Carwash Association (CCA) will be hosting the association's annual general meeting on Tuesday, March 5th, 2019 at the Toronto Congress Centre. This year's AGM will feature a keynote speaker as well as a luncheon immediately following. Members in good standing are entitled to vote during the AGM and we encourage non-members to attend this event as well. Pre-registration is required, there will be no on-site registration for this session. More information is available at http://canadiancarwash.ca/agm.aspx .
| | |
| --- | --- |
| CARWACS Carwash Site Tour | |
CCA
Hosted by the Canadian Carwash Association (CCA), the fourth annual CARWACS Carwash Tour will take place in Ontario on Wednesday, March 6, 2019. The tour will visit a number of CCA member carwash sites across southern Ontario as carwash operators enjoy a morning of networking, lunch and interactive site tours. Buses depart at 8:30 AM from the Toronto Congress Centre and return for the CCA hosted Luncheon.



World leader in Self Serve Dog Wash Stations. 




Attract new customers to your business and boost your revenue. Our easy to use self serve dog wash offers 5 wash cycles and free disinfect. It has top quality construction and low maintenance. Over 1800 installations worldwide. 




www.fureverclean.ca




Samsung for Business

As businesses adopt mobile technology at an unprecedented pace, the need for best-in-class mobile devices, support and services is growing rapidly. Samsung Mobile is committed to supporting businesses' mobile-first initiatives, offering a comprehensive portfolio of enterprise solutions. Read more
---
| | |
| --- | --- |
| 4 strategies for holiday business success | |
Professional Carwashing & Detailing
For many businesses, December is always a good time to reflect on the current year's successes — and missed opportunities — while also forging a plan for the year ahead. It is also an ideal time to capitalize on strategic business opportunities, especially holiday packages, seasonal specials and gift cards that can yield profits beyond the holiday season.
READ MORE
| | |
| --- | --- |
| Car washes and detailing frequency | |
Greenville Daily News
While the snow makes a beautiful winter scene as it covers the lawns, that same snow on the roadways can be a mess for cars. The salt used to remove the snow from the streets to make safer driving can cause a lot of aesthetic damage to the vehicles.
READ MORE
| | |
| --- | --- |
| Working with new vehicle technologies | |
Professional Carwashing & Detailing
Major advances in technology can result in massive problems for businesses and consumers via unintended consequences. Unfortunately, a number of carwash operators have learned this lesson the hard way. A recent round of wash problems can be directly traced to the updated safety technology added to newer vehicles. Many wash owners are now intimately familiar with tunnel loading problems and damage scenarios caused by the latest vehicle safety additions.
READ MORE
| | |
| --- | --- |
| 5 Actionable Steps to Create an Effective Social Media Marketing Strategy [Infographic] | |
Business 2 Community
For the past recent years, the rapid increase of mobile users and massive advances in data connectivity technology has solidified social media as the new platform for marketing. While traditional platforms remain vital for some business, social media does not just enable companies to promote their products and services to a wider set of audience but also communicate with them on a more personal level than ever before.
| | |
| --- | --- |
| Is vertical or horizontal video best for social media ads? | |
Emma Fitzpatrick
After Facebook rewrote its algorithm in January, social media marketing plans for the year went out the window. The previous silver bullet for success, video, was no longer prioritized. Instead, live videos, which are more focused on generating engagement as opposed to passive viewership, became Facebook's new gold standard. But try as they might, many companies struggled as they saw their organic reach continue to drop. That's been happening for years, but in 2018, Facebook made it clear that this was by design.
READ MORE
50 Minthorn Blvd. Suite 800, Thornhill, Ontario L3T 7X8