| | |
| --- | --- |
|   |   2020 Media, Visual Communications & Entertainment Nominees |
---
Neolith®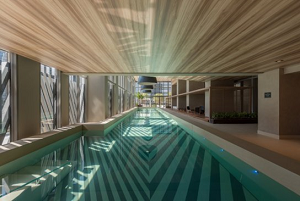 Neolith® Slip-No-More is an optional enhancement, unlike anti-slip treatments that are applied as a surface finish post-process and have a limited working life, which is incorporated during manufacturing. It meets the demands of specifiers looking for a hard-wearing and long-life material to improve public safety and well-being. WATCH VIDEO


| | |
| --- | --- |
| Landscape Forms — Motive Lighting | |
Edison Awards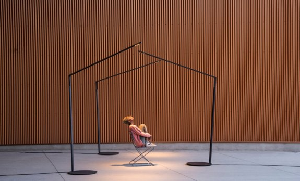 Motive is a sophisticated family of lights that blurs the line between indoor and outdoor lighting to create out-of-the-ordinary settings. Motive celebrates the beauty of illumination and its interaction with architecture, objects, and space. The comprehensive family includes area lights, a path light, a wall-mounted light, a pendant light, and a dramatic outdoor floor lamp. READ MORE


Edison Awards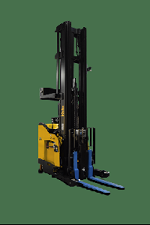 Autonomous robotic lift truck can reach up to 30 feet and double-deep An industry-first, dual-mode pantograph robotic lift truck capable of autonomously depositing and retrieving loads from as high as 30 feet and reaching into double-deep storage. Its high-lifting capability makes it ideal for distribution centers facing shrinking labor pools and pressure to maximize vertical storage space. WATCH VIDEO


Edison Awards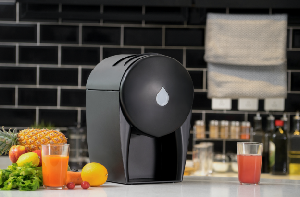 Next level cold-press juicing without the mess JUlaVIE X, is the first at-home open-system cold-pressed juicer that uses up to 8 tons of force to squeeze every single drop of juice in just 30 seconds. All without the mess that one usually encounters when using juicers. It uses a filter & liner system to trap the produce so only freshly-pressed juice will go to your glass. WATCH VIDEO


---
| | |
| --- | --- |
| Google targets women with new gaming service | |
Channel 3000
Google wants to break into the hyper-competitive gaming industry in part by targeting an audience sometimes overlooked by rivals: women. On Tuesday, Google launched Stadia, a way to stream and play console-quality games from a web browser or a smartphone. But one of the most innovative elements — however subtle — of the new gaming service is the design of the Stadia controller.
READ MORE
| | |
| --- | --- |
| Concrete innovation from research project | |
World Highways
A new program of research may deliver innovative technologies to help in the development of more complex concrete structures. This new research project is enabling state-of-the-art design through the use of finite element limit analysis for solid concrete structures. This is helping to deliver savings in terms of materials and time, with a major impact for cost reduction. Meanwhile structures can be built more readily and with fewer environmental issues.
READ MORE
| | |
| --- | --- |
| 6 technology trends shaping the innovation platform | |
Ericsson
As 5G networks are rolled out globally, they will support exciting use cases ranging from mission-critical and industrial IoT applications to connected healthcare and smart city ecosystems. The progress across a wide range of industries now ready to use 5G is very exciting. This is an area where our industry-leading researchers have pioneered the work and innovated in cross-industry collaborations.
READ MORE