| | |
| --- | --- |
| US OSPAs will close on Monday, July 1, 2019 | |
IAPSC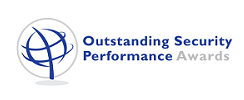 With 13 categories to choose from and a simple entry process (two questions to answer) there is still time to enter yourself or nominate someone you know in the Outstanding Security Performance Awards (OSPAs) presented at GSX. The OSPAs provide countless opportunities for both finalists and winners - start preparing your nominations today to be in with a chance to be recognized not just in the US but across the world. Full details on how to enter can be found at https://us.theospas.com/enter/.

| | |
| --- | --- |
| Become a Certified Security Consultant (CSC) & Pave Your Path to Success | |
IAPSC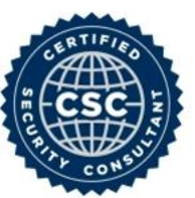 Earning the Certified Security Consultant designation demonstrates your depth of knowledge, professional objectivity, integrity, and skills as a security consultant. The CSC requires a combination of experience, education, independence, ethics, and successfully passing an online examination. The exam is open to both members and non-members as well as independent (external) and internal consultants. IAPSC members are pre-qualified to sit for the exam and receive a discount on the certification fee. Learn more here and apply today.

---
| | |
| --- | --- |
| Beyond the Data Breach: How Retail Is Addressing Cybersecurity | |
RetailDive
Experts say companies need to implement data protection strategies including training employees across departments and vetting third-party partners.
READ MORE
---
| | |
| --- | --- |
| Cybersecurity: Front and center for industry | |
National Defense
"Deliver Uncompromised," the "Fourth Pillar of Acquisition" or "Securing the DoD Supply Chain" — no matter what turn of phrase one uses to discuss protecting the defense industrial base and the equipment and support it provides warfighters from cyber threats, this issue stands front and center for the Pentagon and for the people and companies that provide its capabilities.
READ MORE
| | |
| --- | --- |
| This Type of Cyberattack Could Seriously Hurt Your Small Business; Here Are 3 Ways to Protect Yourself | |
Inc.
It's no secret that distributed denial of service (DDoS) attacks can be devastating to enterprises, taking websites offline and costing companies money and data. But did you know that many hackers actually target small businesses?
READ MORE
---
| | |
| --- | --- |
| Phishing Scam Asks You to Login to Read Encrypted Message | |
Bleeping Computer
A new phishing campaign is underway that pretends to be an alert from your email server that it has received an encrypted message for you. It then prompts you to login to a fake OneDrive site in order to read the message.
READ MORE
| | |
| --- | --- |
| This Data-Stealing Malware Has Returned With New Attacks And Nasty Upgraded Features | |
ZDNet
Large parts of the Scranos operation were taken out in April - but it's already back and the criminals behind it seem more determined than ever, adding a trojan and a cryptojacker to their adware scheme.
READ MORE
| | |
| --- | --- |
| Microsoft Warns Against Bypassing Office 365 Spam Filters | |
Bleeping Computer
Microsoft urges both administrators and users to not bypass the built-in Microsoft Office 365 spam filters in a support document published recently and it also provides guidelines for cases when this can't be avoided.
READ MORE