This message was sent to ##Email##
To advertise in this publication please click here
---
.
AOAC NEWS
AOAC holds another successful Analytical Methods Week
Featuring virtual expert review panel (ERP) meetings, Analytical Methods Week consolidates and streamlines ongoing AOAC consensus-building activities, such as ERP method reviews and public comment periods, keeping these important steps in the process moving forward. Check out the latest approvals.
AOAC/A2LA Webinar: ISO/IEC 17025 Accreditation and Dietary Supplement Testing Requirements Using AOAC
As dietary supplements are becoming more widely used, there is a growing demand for safe and high-quality products. Distributors are increasingly becoming required to demonstrate competent and accurate test results for their products via an ISO/IEC 17025-accredited laboratory. On May 25th at 1 pm ET, join A2LA's Heather McLemore and AOAC's John Szpylka as they talk about the benefits of ISO/IEC 17025 accreditation, application of AOAC guidelines, and how to become accredited to the international standard. Register here.
American Herbal Products Association's Botanical Congress
AHPA's 9th Botanical Congress, held on May 24, 2021, 7:30am - 3pm Pacific Time, will provide a unique opportunity for the herbal industry to explore issues directly impacting business. This year's theme will be, "Botanicals in the time of COVID." Industry veterans and subject matter experts will provide critical insights to the herbal products industry at this valuable one-day event. AOAC members get a special registration rate.
Seeking Judges for AOAC Student Awards
AOAC is looking for volunteers from government, academia, and the private sector with advanced research degrees in the fields of food science, microbiology, chemistry and molecular biology to serve as judges in the AOAC INTERNATIONAL Student Awards. Please submit your application to volunteer here.
---
.
EVENTS CALENDAR
For a full list of events, click here.
---
.
RELATED NEWS
Researchers say zero risk not possible in food safety
Food Safety News
There is no such thing as zero risk when it comes to food safety, according to researchers. Consumers, industry and governments typically desire foods that are free of any risk but scientists said zero risk is unattainable in food production regardless of the severity of inactivation treatments or stringency of sampling programs.
How does analytical testing improve food quality?
Quality Digest
Food manufacturers must carry out numerous specific processes to check that the foods they produce and distribute are safe for consumers. Analytical testing plays a vital role in meeting that goal. Here's a look at how such examinations raise food quality and purchaser trust.
Local authority shortages could impact food safety checks
Food Safety News
More than half of local authorities in England are not taking on trainees or apprentices in environmental health because of funding and capacity issues, according to a survey. The Chartered Institute of Environmental Health (CIEH) said findings from its workforce survey of environmental health professionals were "concerning."
From emergency response to standard protocol
New Food Magazine
In 2020, food factories became a frontline in the battle against COVID-19. The combination of potential surface transmission and close quarter working conditions has unfortunately contributed to thousands of infections and dozens of deaths in the United States and Europe alike. But within months of the virus emerging, the testing community had banded together to design and validate a range of testing methods to enable the sector to continue its vital work.
Imports have highest pesticide residue violations, according to California DPR report
Agri Pulse
In its most recent report, the California Department of Pesticide Regulation found illegal amounts of chemical residue on 4% of the samples it tested, with most violations on imported produce. The 2019 California Pesticide Residue Monitoring Program Report, released last week, shows that of 3,274 samples tested, 137 contained illegal pesticide residue (either a level of residue exceeding EPA's limits for allowable pesticides or residue from a product not authorized for use on that crop).
Antioxidants found in caramel study 'almost equivalent to a glass of orange juice'
Food Ingredients First
A Nigay-supported study has linked antioxidant properties to the color intensity of caramel. Using three different research methods, the study found the greater the degree of caramelization, the greater the antioxidant activities could be. Based on the study's results, the antioxidant capacity from the daily ingestion of caramel colors is "almost equivalent to a glass of orange juice" — 140 mg gallic acid equivalent to 160 mg for fruit juice.
International group of experts publish consensus definition of 'postbiotics'
EurekAlert!
The idea of deriving health benefits from live microorganisms is well known, but some non-living microorganisms, too, can have beneficial health effects. Yet even with an increasing number of scientific papers published on non-viable microbes for health, the category is not well defined and different terms are used in different contexts.
---
.
ON THE HORIZON
How science is helping to solve the food waste crisis
Technology Networks
A few pounds of damaged fruit here, a couple of uneaten sides left behind at a restaurant there. It may not seem like much, but it adds up. In fact, it amounts to nearly one billion tons of wasted food per year globally according to the United Nations Environment Program. The situation is particularly dire in the United States, where food waste comprises 22% of municipal solid waste — the most of any one kind of item.
Has remote compliance become business as usual?
Food Manufacture
Operating a laboratory relying on the steady flow of samples from across the world for various methods of integrity testing, life looked as uncertain for us as it did for the rest of the industry a year ago.
---
.
THANK YOU TO OUR CHAMPIONS!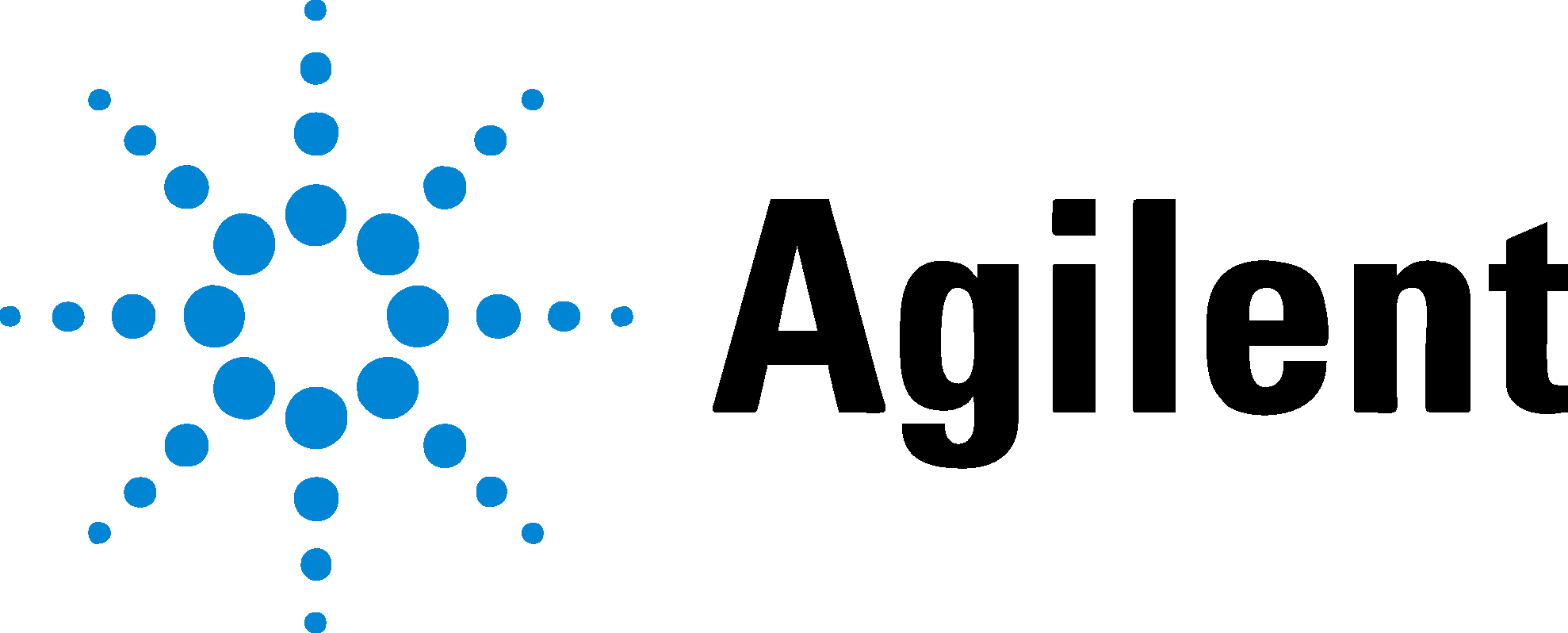 Agilent is a leading provider of sample preparation, chromatography, mass spectrometry, elemental analysis, molecular spectroscopy, and laboratory information systems as well as support services, columns and consumables.
MilliporeSigma is the U.S. life science business of Merck KGaA, Darmstadt, Germany. MilliporeSigma's portfolio spans more than 300,000 products enabling scientific discovery and innovation. Together, we are Smarter. Safer. Faster.
At SCIEX, we want to empower and inspire you to break new ground in scientific discovery and diagnostic accuracy. We pioneer extraordinary solutions in mass spectrometry paired with capillary electrophoresis and liquid chromatography. With our customers and partners, we bring the power of life-changing answers to the questions you have today.

Thermo Fisher Scientific™ is a leader in the food and beverage testing industry. Food quality, food integrity and food safety are some of the most challenging issues in the current regulatory environment. Whether you are testing for contaminants or developing a new product, we have the solutions to meet your need.
Eurofins is committed to outstanding client service and high-quality scientific services. As the leader in food safety, we provide a unique range of testing services, food safety training, consulting, auditing, and certification services. With locations in 44 countries, Eurofins is prepared to provide local expertise wherever your business is located.
PerkinElmer works with cannabis and hemp laboratories to develop industry-leading methods and technology. As regulations evolve, we provide instrumentation, application, and method support to meet country and state requirements.
Shimadzu supports the food, cannabis, and hemp industry with an extensive portfolio of instrumentation, including UHPLC, LC-MS/MS, GC-MS/MS, ICP/MS, FTIR, UV-Vis, AA/ICP, EDXRF, MALDI-TOF, and analytical balances, designed to address specific laboratory workflows that generate reliable data to protect your customers and your brand.
New LC-MS/MS methods for pesticides, including glyphosate and other ionic pesticides, veterinary drug residues, natural toxins, non-intentionally added substances (NIAS), and food ingredients.
Celebrating 30 years of innovation in 2018, Megazyme develops and supplies assay kits, enzymes and analytical reagents for a diverse range of industries and applications.
Pickering Laboratories manufactures Analytical systems, Columns and Consumables for Amino Acids, Environmental and Food Safety testing.
 

AOAC Spectrum

---

Connect with AOAC





Jason Zimmerman,

Director of Publishing, Multiview, 469-420-2686

 | Download media kit
Robbie Vaglio, Content Editor, Multiview, 919-604-8455 | Contribute news

AOAC INTERNATIONAL | customerservice@aoac.org
2275 Research Blvd, Ste 300 |  Rockville, MD 20850  
Phone: 1-800-379-2622   |  About AOAC  |  www.aoac.org

Click here to unsubscribe. 

Learn how to add us to your safe sender list so our emails get to your inbox.

















 
7701 Las Colinas Ridge, Ste. 800, Irving, TX 75063