This message was sent to ##Email##
To advertise in this publication please click here
---
.
AOAC NEWS
AOAC calls for comments: SMPR for Food Authenticity Methods
AOAC INTERNATIONAL (AOAC) announces the availability of a draft standard method performance requirements (SMPR) for: Non-Targeted Testing of Ingredients for Food Authenticity Methods (FAM) Evaluation of Saffron & Turmeric. The public comment period opened on Friday, April 30, 2021 and closes Friday, May 28, 2021. Comments will be compiled and reviewed, and the documents may be revised, if necessary, based on comments received.
AOAC Research Institute on Home Stretch with Emergency Response Validation for Test Kits that Detect Total Yeast and Mold In Cannabis.
The AOAC Research Institute will be completing its Emergency Response Validation (ERV) for test kits that detect total yeast and mold (TYM) in cannabis on May 28th, and announcing AOAC-approved methods on June 1, 2021. The announcement date supports the State of Michigan's announcement that all laboratories in Michigan must use AOAC-approved methods starting on June 1, 2021. AOAC started the TYM ERV program in December 2020 in support of the State of Michigan's plans to require that labs in Michigan must use AOAC-approved methods to report data to the State of Michigan. Nine methods were submitted in December 2020. AOAC is expecting to approve six methods on May 28th. Additional methods may be AOAC-approved for TYM in cannabis after the June 1st announcement.
JRC EC call for laboratories certification CRM on milk fat purity
The Joint Research Centre of the European Commission (JRC-EC) intends to produce a new certified reference material for anhydrous milk fat to support the implementation of ISO 17678 | IDF 202. They are looking for qualified laboratories that can participate in homogeneity, stability and characterization studies.
AOAC Webinar: ISO/IEC 17025 Overview with Distinct Notations for Cannabis Laboratories
Many cannabis regulatory bodies now require cannabis testing laboratories to be accredited to ISO/IEC 17025, an international gold standard for laboratory quality assurance. On May 25th at 1 pm ET, join Dr. Susan Audino as she provides a broad overview of the ISO/IEC 17025:2017 standard and will highlight common obstacles and difficulties the cannabis laboratory will need to consider in their quality management systems.
---
.
EVENTS CALENDAR
For a full list of events, click here.
---
.
RELATED NEWS
Rapid test identifies dirty areas of food processing plants through light
New Food Magazine
By swiping surfaces in commercial food processing plants with specially designed rapid-testing adenosine triphospate (ATP) swabs — which produce a light similar to the glow of fireflies in the presence of microorganisms — spoilage and foodborne illness could diminish, according to a new study from Cornell University food scientists. During food production, routine cleaning and surface sanitation are keys to help prevent microbial contamination in the end food products.
Study shows bacon, cured pork are risk factors for Hepatitis E
Food Safety News
Bacon and other cured pork meats have been identified as risk factors for hepatitis E virus (HEV) in England by researchers. They found consuming bacon, cured pork meats, and pigs' liver were significantly associated with HEV infection, confirming previous links to processed pork products.
COVID-19's impact on food industry reaches far beyond supermarket shelves
Food Safety Tech
2020 proved to be the most challenging year for the food industry in decades, significantly testing the resilience of food supply chains. Many of the industry's challenges stemmed from the spread and aftermath of COVID-19, forcing food organizations to adjust in new ways to maintain their supply chain continuity, integrity and overall resilience. Yet, at the same time, the spread of the virus also exacerbated known threats that the industry has grappled with for years, such as food fraud, theft and safety issues.
FSA shares how it is using data to monitor food risks
Food Safety News
A specialist from the Food Standards Agency (FSA) has revealed how the authority is using data science to identify emerging risks by using a variety of sources and analytics techniques. The aim is to help develop a picture of the food system, its safety, authenticity, and risks and vulnerabilities, so issues can be better managed.
Eliminating hormones from drinking water using sunlight
Innovation Origins
Micropollutants in drinking water can be harmful to our health even in very small amounts. While there are now more and more ways to at least partially remove microplastics from water, the situation is different for residues of pharmaceuticals, pesticides, hormones and other chemicals. There are no scalable technologies yet that could efficiently remove them.
A sustainable approach to integrated pest management
Fresh Plaza
There is more scrutiny today than ever before regarding conventional herbicides, fungicides and insecticides, and regulations are tightening. "Complete replacement of synthetic chemistries is impractical," said Nicholas Body, Alltech Crop Science (ACS) European technical manager. "The future of integrated pest management (IPM) programmes will include the best tactics from a variety of approaches, including nutritional and natural technologies, allowing the producers to reduce inputs while maintaining crop quality and improving sustainability measures."
---
.
ON THE HORIZON
Protecting food from the farm to our plates
Newswise
The Department of Homeland Security (DHS) Science and Technology Directorate (S&T) is ahead of the pack when it comes to ensuring that the food we eat and our agricultural supply are safe. An attack on our food supply — whether from intentional tampering, or due to contagious animal disease — could be dangerous to human health and could cause long-lasting economic impacts.
The increasing focus on food safety culture
Food Processing
Regulatory agency investigations of foodborne illness outbreaks and recalls often conclude that the root causes involved human error in implementing food safety programs. In recent years, there has been heightened emphasis within the industry on strengthening food safety culture as an important way to advance public health goals, through improved risk awareness, behavior and personal accountability.
Breast-feeding is not a risk factor of mother-to-child transmission of hepatitis b virus
Dove Press
As one of the most common communicable diseases, chronic hepatitis B virus (HBV) remains the major cause of liver cirrhosis and hepatocellular carcinoma. About 200 million people are infected with HBV worldwide, and about 65,000 people die of HBV infection every year. Acting as the main HBV infection way, approximately 50% patients are infected through mother-to-child transmission (MTCT), which may occur during gestation, perinatal, or postpartum.
---
.
THANK YOU TO OUR CHAMPIONS!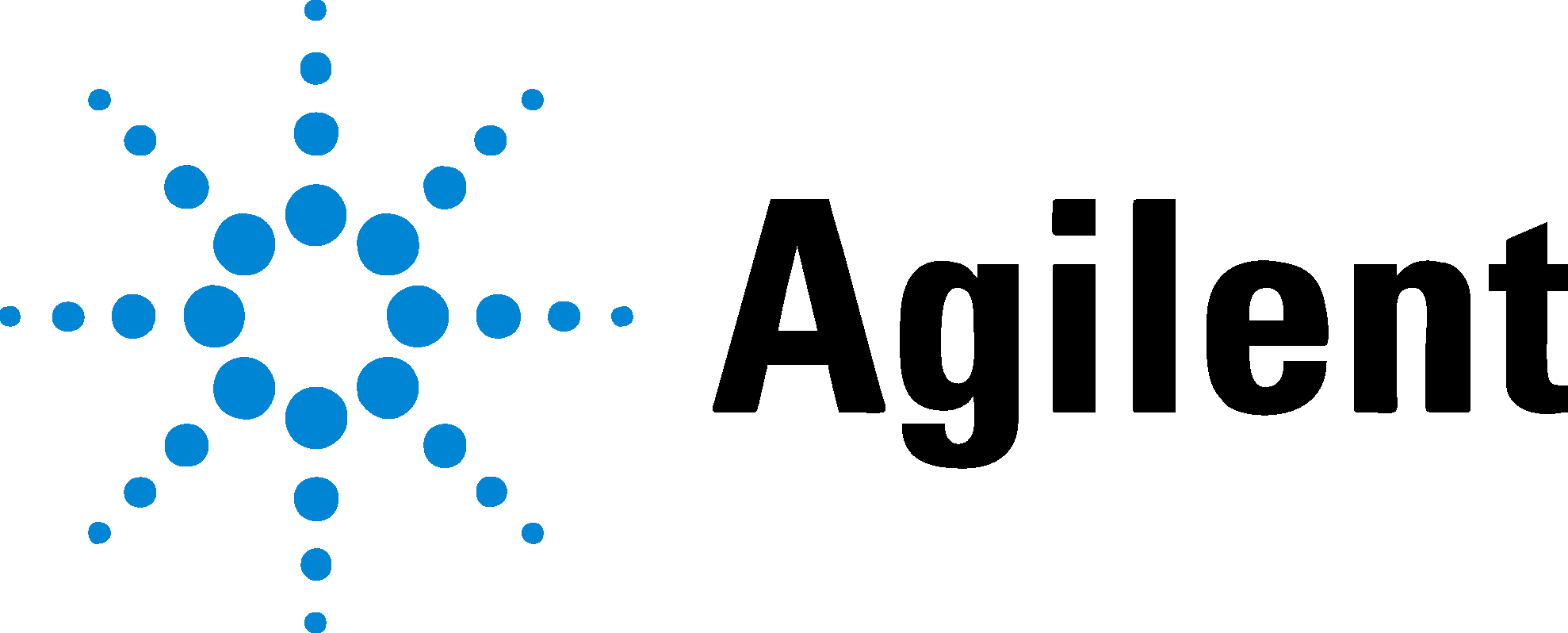 Agilent is a leading provider of sample preparation, chromatography, mass spectrometry, elemental analysis, molecular spectroscopy, and laboratory information systems as well as support services, columns and consumables.
MilliporeSigma is the U.S. life science business of Merck KGaA, Darmstadt, Germany. MilliporeSigma's portfolio spans more than 300,000 products enabling scientific discovery and innovation. Together, we are Smarter. Safer. Faster.
At SCIEX, we want to empower and inspire you to break new ground in scientific discovery and diagnostic accuracy. We pioneer extraordinary solutions in mass spectrometry paired with capillary electrophoresis and liquid chromatography. With our customers and partners, we bring the power of life-changing answers to the questions you have today.

Thermo Fisher Scientific™ is a leader in the food and beverage testing industry. Food quality, food integrity and food safety are some of the most challenging issues in the current regulatory environment. Whether you are testing for contaminants or developing a new product, we have the solutions to meet your need.
Eurofins is committed to outstanding client service and high-quality scientific services. As the leader in food safety, we provide a unique range of testing services, food safety training, consulting, auditing, and certification services. With locations in 44 countries, Eurofins is prepared to provide local expertise wherever your business is located.
PerkinElmer works with cannabis and hemp laboratories to develop industry-leading methods and technology. As regulations evolve, we provide instrumentation, application, and method support to meet country and state requirements.
Shimadzu supports the food, cannabis, and hemp industry with an extensive portfolio of instrumentation, including UHPLC, LC-MS/MS, GC-MS/MS, ICP/MS, FTIR, UV-Vis, AA/ICP, EDXRF, MALDI-TOF, and analytical balances, designed to address specific laboratory workflows that generate reliable data to protect your customers and your brand.
New LC-MS/MS methods for pesticides, including glyphosate and other ionic pesticides, veterinary drug residues, natural toxins, non-intentionally added substances (NIAS), and food ingredients.
Celebrating 30 years of innovation in 2018, Megazyme develops and supplies assay kits, enzymes and analytical reagents for a diverse range of industries and applications.
Pickering Laboratories manufactures Analytical systems, Columns and Consumables for Amino Acids, Environmental and Food Safety testing.
 

AOAC Spectrum

---

Connect with AOAC





Jason Zimmerman,

Director of Publishing, Multiview, 469-420-2686

 | Download media kit
Robbie Vaglio, Content Editor, Multiview, 919-604-8455 | Contribute news

AOAC INTERNATIONAL | customerservice@aoac.org
2275 Research Blvd, Ste 300 |  Rockville, MD 20850  
Phone: 1-800-379-2622   |  About AOAC  |  www.aoac.org

Click here to unsubscribe. 

Learn how to add us to your safe sender list so our emails get to your inbox.

















 
7701 Las Colinas Ridge, Ste. 800, Irving, TX 75063