This message was sent to ##Email##
To advertise in this publication please click here
---
.
AOAC NEWS
Next Generation Sequencing (NGS) consensus standards
Based on the AOAC Thought Leader Discussion on March 17, 2021, the AOAC Stakeholder Program on Agent Detection Assays (SPADA), a funded integrated science program, is launching new work in the areas of detection capabilities using Next Generation Sequencing (NGS), consensus standards for NGS biothreat agent detectors based on both PCR-based amplicon sequencing applications and metagenomic applications, and in developing validation criteria for reference database and in silico processes. As this work is slated to begin soon, AOAC is issuing a call for stakeholders and experts to volunteer to participate in these SPADA activities. To accomplish the work, SPADA is forming three working groups: Detection Capabilities with NGS, Standards for NGS Biothreat Agent Detectors (Subgroup on Amplicon Sequencing Applications and Subgroup on Metagenomic Applications), and Reference Database and in silico Processes Validation. Join the working groups or mailing list here. Contact Palmer Orlandi, porlandi@aoac.org for more information.
New CASP working group projects on the horizon
CASP Advisory Panel met recently to set the direction for future working groups. The CASP Microbiology Working Group will begin work on microbiology validation guidelines for cannabis science. The new CASP Product Centric working group will work on various analytical issues facing the following cannabis products: beverages (continued), cosmetics, and hemp oil. Interested in participating? Join a working group here.
AOAC Board of Directors Meeting
The AOAC INTERNATIONAL Board of Directors will be meeting June 8-9, with those able to travel meeting in our Rockville, MD headquarters for the first time in more than a year. Agenda will include approving a slate of officers and directors to be presented for election by AOAC members this summer; as well as making final decisions on the annual meeting format in Boston, MA August 27 – September 2.
AOAC Webinar: ISO/IEC 17025 Overview with Distinct Notations for Cannabis Laboratories
Many cannabis regulatory bodies now require cannabis testing laboratories to be accredited to ISO/IEC 17025, an international gold standard for laboratory quality assurance. On May 25th at 1 pm ET, join Dr. Susan Audino as she provides a broad overview of the ISO/IEC 17025:2017 standard and will highlight common obstacles and difficulties the cannabis laboratory will need to consider in their quality management systems.
---
.
EVENTS CALENDAR
For a full list of events, click here.
---
.
RELATED NEWS
Study shows antimicrobial-resistant strains of Salmonella infections are rising
Food Safety News
Infections from antimicrobial-resistant strains of Salmonella pose a serious threat to public health, and according to new research published by the Centers for Disease Control and Prevention, these types of infections are on the rise. In a study published by the CDC in Emerging Infectious Diseases, researchers estimated a 40 percent increase in the annual incidence of infections with clinically important resistance during 2015–2016.
Scientists discover five new species of listeria, improving food safety
EurekAlert!
While examining the prevalence of listeria in agricultural soil throughout the U.S., Cornell University food scientists have stumbled upon five previously unknown and novel relatives of the bacteria. The discovery, researchers said, will help food facilities identify potential growth niches that until now, may have been overlooked — thus improving food safety.
Austria checks raw milk, meat and honey compliance
Food Safety News
Austrian officials have published results of different checks on raw milk, for antimicrobial resistance in meat and as part of Operation Opson. A check on raw, unpasteurized milk looked at its microbiological status and for residues of cleaning agents. A total of 73 samples from across the country were taken and 23 were non-compliant.
Mitigating mycotoxin risk in finished products
New Food Magazine
Food safety and quality assurance professionals who work in pre-farm gate food safety or who source raw agricultural commodities probably consider themselves rather well-versed when it comes to the product quality and safety risks posed by mycotoxins. Mycotoxins are produced by just over 360 species of mould, mostly belonging to the type of Aspergillus flavus, Fusarium and Penicillium variety.
---
.
ON THE HORIZON
FDA challenges stakeholders to help develop tools for better traceability
Food Safety News
When the U.S. Food and Drug Administration announced the New Era of Smarter Food Safety initiative in April 2019 and then released the blueprint in July 2020 outlining our goals, we put both in the context of doing our work differently, leveraging new and emerging technologies and approaches to create a safer and more digital, traceable food system.
Future foods for risk-resilient diets
Nature Food
Future foods, such as microalgae, mycoprotein and mealworm, have been suggested as nutritious and sustainable dietary options. Here we consider one of the most profound, yet neglected, benefits of future foods farming systems — their potential to provide essential nutrition in the face of systemic disturbances — and discuss major barriers to realizing this prospect.
Using smart technology to monitor the health status of poultry
Poultry World
Flock diagnostics has entered a new era. With AeroCollect technology, a single air sample can provide an overview of early-stage disease in an entire flock of poultry. The technology is Danish and developed by FORCE Technology, but without a close collaboration with poultry group Danpo, it would hardly have become as efficient as it is now, says Julia Skov, Team Manager for the team behind AeroCollect.
---
.
THANK YOU TO OUR CHAMPIONS!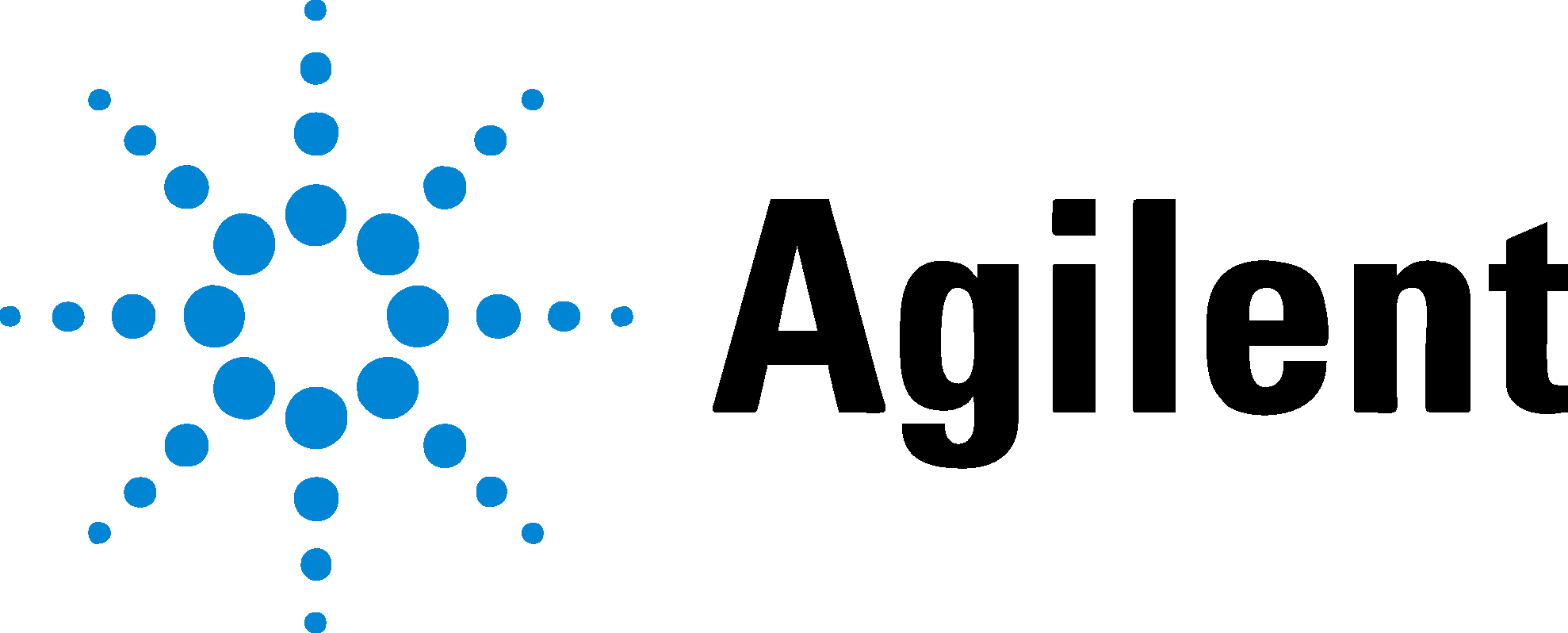 Agilent is a leading provider of sample preparation, chromatography, mass spectrometry, elemental analysis, molecular spectroscopy, and laboratory information systems as well as support services, columns and consumables.
MilliporeSigma is the U.S. life science business of Merck KGaA, Darmstadt, Germany. MilliporeSigma's portfolio spans more than 300,000 products enabling scientific discovery and innovation. Together, we are Smarter. Safer. Faster.
At SCIEX, we want to empower and inspire you to break new ground in scientific discovery and diagnostic accuracy. We pioneer extraordinary solutions in mass spectrometry paired with capillary electrophoresis and liquid chromatography. With our customers and partners, we bring the power of life-changing answers to the questions you have today.

Thermo Fisher Scientific™ is a leader in the food and beverage testing industry. Food quality, food integrity and food safety are some of the most challenging issues in the current regulatory environment. Whether you are testing for contaminants or developing a new product, we have the solutions to meet your need.
Eurofins is committed to outstanding client service and high-quality scientific services. As the leader in food safety, we provide a unique range of testing services, food safety training, consulting, auditing, and certification services. With locations in 44 countries, Eurofins is prepared to provide local expertise wherever your business is located.
PerkinElmer works with cannabis and hemp laboratories to develop industry-leading methods and technology. As regulations evolve, we provide instrumentation, application, and method support to meet country and state requirements.
Shimadzu supports the food, cannabis, and hemp industry with an extensive portfolio of instrumentation, including UHPLC, LC-MS/MS, GC-MS/MS, ICP/MS, FTIR, UV-Vis, AA/ICP, EDXRF, MALDI-TOF, and analytical balances, designed to address specific laboratory workflows that generate reliable data to protect your customers and your brand.
New LC-MS/MS methods for pesticides, including glyphosate and other ionic pesticides, veterinary drug residues, natural toxins, non-intentionally added substances (NIAS), and food ingredients.
A Global Leader in high quality analytical reagents, enzymes & assay kits. A NEOGEN Company in since 2021, together leading the way in food & animal safety worldwide.
Pickering Laboratories manufactures Analytical systems, Columns and Consumables for Amino Acids, Environmental and Food Safety testing.
 

AOAC Spectrum

---

Connect with AOAC





Jason Zimmerman,

Director of Publishing, Multiview, 469-420-2686

 | Download media kit
Robbie Vaglio, Content Editor, Multiview, 919-604-8455 | Contribute news

AOAC INTERNATIONAL | customerservice@aoac.org
2275 Research Blvd, Ste 300 |  Rockville, MD 20850  
Phone: 1-800-379-2622   |  About AOAC  |  www.aoac.org

Click here to unsubscribe. 

Learn how to add us to your safe sender list so our emails get to your inbox.

















 
7701 Las Colinas Ridge, Ste. 800, Irving, TX 75063