This message was sent to ##Email##
To advertise in this publication please click here
---
.
AOAC NEWS
Analytical Methods Week
The next Analytical Methods Week will take place August 2-6, 2021. The deadline of Friday, June 4, 2021 for method submission is fast approaching. For method submissions in response to active Calls for Methods, please refer to the instructions in the Call for Methods. For methods not submitted in response to an active Call for Methods, please submit using the following application form. These applications are subject to application fees. For questions regarding Analytical Methods Week, please contact Deborah McKenzie at dmckenzie@aoac.org.
AOAC New Staff Announcement
We are pleased to announce that Katie Bergmann has accepted the position of Manager, Communications, and she will be starting with us on Tuesday, June 1st. Katie comes to us with experience in similar positions to ours at the American College of Nurse-Midwives and the American Medical Writers Association, where she was responsible for managing the organizations' websites, coordinating member communications through social media, web and email blasts, managing meeting websites, promoting events and managing print magazine production. Prior to these positions, she focused on content management for a digital publishing contractor. She is a graduate of James Madison University in Media Arts and Design. Katie will be replacing Marida Hines, reporting directly to Dawn Frazier, Senior Director of Membership, Marketing & Communications.
---
.
EVENTS CALENDAR
For a full list of events, click here.
---
.
RELATED NEWS
California finds 4% of fruits, vegetables contaminated by pesticide
The Californian
A new report shows that 4% of California produce sold in grocery stores contains illegal amounts of harmful pesticides. While regulators say this is well within safe limits, advocates say they find that statement "alarming." The California Department of Pesticide Regulation has found that 4% of fruits and vegetables tested in 2019 had illegal amounts of pesticide residue, in line with the past five years' test results.
Notre Dame study reveals new options to address recall uncertainty
Food Safety News
Product recalls can be painfully slow. Each day a recalled product remains in circulation the risk to consumer health increases. And to many, the underlying product recall process that food companies go through to identify and remove tainted products from the supply chain or why this process varies is a mystery. New research from the University of Notre Dame could help close the gap and fill the void in the literature between what we know and what we need to know about product recalls.
FDA releases results of FY20-FY21 romaine lettuce sampling assignment
U.S. Food and Drug Administration
The U.S. Food and Drug Administration is releasing the findings of a sampling assignment that tested raw agricultural commodity romaine lettuce mostly at facilities and on farms in the Salinas, California, and Yuma, Arizona growing regions for the presence of pathogens that have been linked to outbreaks of foodborne illness.
Mathematical model developed to prevent botulism
Mirage News
Food producers can use a mathematical model developed at the National Food Institute, Technical University of Denmark, to ensure their products do not cause botulism. It is the most comprehensive model of its kind. For years, food producers who make lightly preserved, ready-to-eat food have had to follow a set of guidelines to stop growth of Clostridium botulinum bacteria and production of a strong neurotoxin. The toxin can cause a serious illness called botulism.
Meat slicer linked to Listeria infections in Italian hospital
Food Safety News
A contaminated meat slicer was behind four Listeria infections in an Italian hospital in late 2020, according to a study. Researchers said it was the first report of an outbreak of listeriosis caused by sequence type (ST) 451 in Italy. Infections involved one immunocompromised and three cancer patients in different units of a hospital in the city of Latina, Lazio, in the center of Italy in September and October 2020.
---
.
ON THE HORIZON
Swiping, swabbing elevates processing plant food safety
Cornell Chronicle
By swiping surfaces in commercial food processing plants with specially designed rapid-testing adenosine triphospate (ATP) swabs — which produce a light similar to the glow of fireflies in the presence of microorganisms — spoilage and foodborne illness could diminish, according to a new study from Cornell food scientists. During food production, routine cleaning and surface sanitation are keys to help prevent microbial contamination in the end food products. Without such a sanitation regime, food from processing plants can become more vulnerable to spoilage, and people who eat that food may face greater risk with illness or death from foodborne pathogens.
A public-private partnership to promote food safety
Food Processing
Industry and policy makers know food safety requires growers, processors and distributors to deliver safe food. That means food safety training and capacity building have to be effective. To figure out what is working, data needs to be shared and evaluated. For this, the public and private sectors need to collaborate.
Researchers develop a new device to detect gluten more efficiently
Phys.org
Close to 1 percent of the worldwide population suffers from coeliac disease, a complex and autoimmune disorder caused by ingesting gluten and for which there is no treatment beyond removing it from the person's diet. In Spain, National Coeliac Day is held every May 27 to raise awareness on the disease and provide visibility and support for people who have coeliac disease.
---
.
THANK YOU TO OUR CHAMPIONS!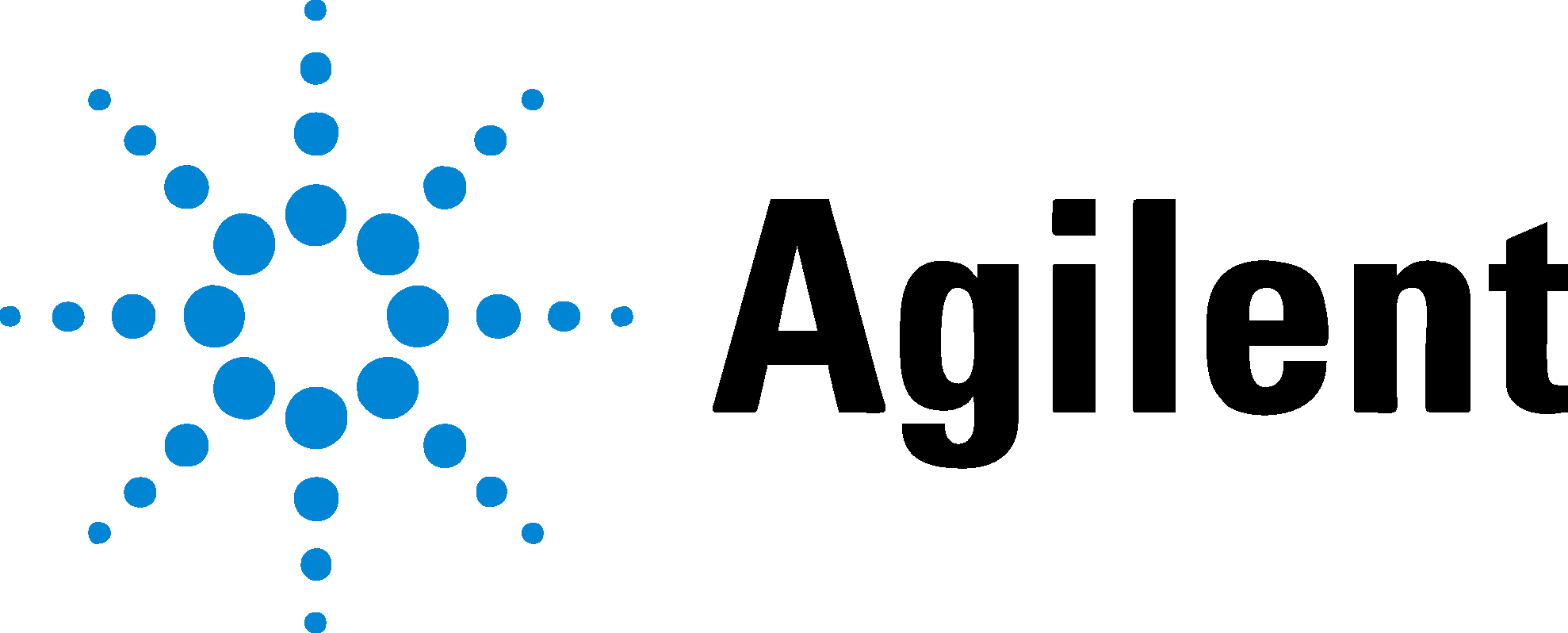 Agilent is a leading provider of sample preparation, chromatography, mass spectrometry, elemental analysis, molecular spectroscopy, and laboratory information systems as well as support services, columns and consumables.
MilliporeSigma is the U.S. life science business of Merck KGaA, Darmstadt, Germany. MilliporeSigma's portfolio spans more than 300,000 products enabling scientific discovery and innovation. Together, we are Smarter. Safer. Faster.
At SCIEX, we want to empower and inspire you to break new ground in scientific discovery and diagnostic accuracy. We pioneer extraordinary solutions in mass spectrometry paired with capillary electrophoresis and liquid chromatography. With our customers and partners, we bring the power of life-changing answers to the questions you have today.

Thermo Fisher Scientific™ is a leader in the food and beverage testing industry. Food quality, food integrity and food safety are some of the most challenging issues in the current regulatory environment. Whether you are testing for contaminants or developing a new product, we have the solutions to meet your need.
Eurofins is committed to outstanding client service and high-quality scientific services. As the leader in food safety, we provide a unique range of testing services, food safety training, consulting, auditing, and certification services. With locations in 44 countries, Eurofins is prepared to provide local expertise wherever your business is located.
PerkinElmer works with cannabis and hemp laboratories to develop industry-leading methods and technology. As regulations evolve, we provide instrumentation, application, and method support to meet country and state requirements.
Shimadzu supports the food, cannabis, and hemp industry with an extensive portfolio of instrumentation, including UHPLC, LC-MS/MS, GC-MS/MS, ICP/MS, FTIR, UV-Vis, AA/ICP, EDXRF, MALDI-TOF, and analytical balances, designed to address specific laboratory workflows that generate reliable data to protect your customers and your brand.
New LC-MS/MS methods for pesticides, including glyphosate and other ionic pesticides, veterinary drug residues, natural toxins, non-intentionally added substances (NIAS), and food ingredients.
Pickering Laboratories manufactures Analytical systems, Columns and Consumables for Amino Acids, Environmental and Food Safety testing.
A Global Leader in high quality analytical reagents, enzymes & assay kits. A NEOGEN Company in since 2021, together leading the way in food & animal safety worldwide.
 

AOAC Spectrum

---

Connect with AOAC





Jason Zimmerman,

Director of Publishing, Multiview, 469-420-2686

 | Download media kit
Robbie Vaglio, Content Editor, Multiview, 919-604-8455 | Contribute news

AOAC INTERNATIONAL | customerservice@aoac.org
2275 Research Blvd, Ste 300 |  Rockville, MD 20850  
Phone: 1-800-379-2622   |  About AOAC  |  www.aoac.org

Click here to unsubscribe. 

Learn how to add us to your safe sender list so our emails get to your inbox.

















 
7701 Las Colinas Ridge, Ste. 800, Irving, TX 75063