This message was sent to ##Email##
To advertise in this publication please click here
---
.
AOAC NEWS
New AOAC Proficiency Testing Programs for 2021
AOAC is starting a Listeria Environmental Swab PT program. This program permits participating laboratories to report the presence or absence of listeria and report the species identification, if applicable to the laboratory. Along with laboratories that would use this for accreditation, training, and/or internal use, it's beneficial for GFSI (SQF, FSSC 22000, BRC…) certified laboratories. AOAC is also resuming the Salmonella in Liquid Egg PT Program (E01). This program permits participating laboratories to report the presence or absence of salmonella and report the O and H antigens, and species identification, if applicable to the laboratory. The first round ships on August 16, 2021. To enroll or learn more about these programs, contact staff at LPTP@aoac.org
AOAC Announces Six Test Kits Approved for Detection of Yeast and Molds in Cannabis
Six test kits for enumeration of yeasts and molds in dried cannabis flower [9-tetrahydrocannabinol (THC) >0.3%] have been granted Performance Tested MethodsSM (PTM) status under the RI Emergency Response Validation Process (ERV). The six PTM approved test kits are: Neogen Soleris® Direct Yeast and Mold; 3M™ Petrifilm™ Rapid Yeast and Mold Count Plate; 3M™ Petrifilm™ Yeast and Mold Count Plate; bioMerieux s.a. TEMPO Yeast and Mold; Nissui Pharmaceutical Company Ltd. CompactDry "Nissui" YMR and MilliporeSigma SimPlate® Yeast and Mold Color Indicator.
Next Generation Sequencing (NGS) consensus standards
Based on the AOAC Thought Leader Discussion on March 17, 2021, the AOAC Stakeholder Program on Agent Detection Assays (SPADA), a funded integrated science program, is launching new work in the areas of detection capabilities using Next Generation Sequencing (NGS), consensus standards for NGS biothreat agent detectors based on both PCR-based amplicon sequencing applications and metagenomic applications, and in developing validation criteria for reference database and in silico processes. As this work is slated to begin soon, AOAC is issuing a call for stakeholders and experts to volunteer to participate in these SPADA activities. To accomplish the work, SPADA is forming three working groups: Detection Capabilities with NGS, Standards for NGS Biothreat Agent Detectors (Subgroup on Amplicon Sequencing Applications and Subgroup on Metagenomic Applications), and Reference Database and in silico Processes Validation. Join the working groups or mailing list here. Contact Palmer Orlandi, porlandi@aoac.org for more information.
World Food Safety Day — Safe Food Now For A Healthy Tomorrow Webinar
AOAC and the King Abdullah University of Science & Technology (KAUST) Research Team in Saudi Arabia have formed a partnership to bring together food science and method analysis. June 7th is World Food Safety Day, celebrated annually to draw attention and inspire action to help prevent, detect, and manage foodborne risks. On June 10th, AOAC leaders and board members will participate in a KAUST webinar, "Safe Food Now for a Healthy Tomorrow", to raise awareness of food safety and sustainability in the Gulf region.
Cannabinoid Infused Beverages Next Up for CASP
AOAC's Cannabis Analytical Science Program (CASP) Microbiology Working Group has begun work on validation guidelines for cannabis microbiology. The new CASP Product Centric Working Group was launched by combining the Chemical Contaminants and Cannabinoids Working Groups and will resume meetings later this month to continue their work on cannabinoid infused beverages, with details of the next SMPR to be determined with input from working group members. If you are interested in joining a working group, contact Chris Dent at cdent@aoac.org.
Analytical Methods Week
The next Analytical Methods Week will take place August 2-6, 2021. The deadline of Friday, June 4, 2021 for method submission is today. For method submissions in response to active Calls for Methods, please refer to the instructions in the Call for Methods. For methods not submitted in response to an active Call for Methods, please submit using the following application form. These applications are subject to application fees. For questions regarding Analytical Methods Week, please contact Deborah McKenzie at dmckenzie@aoac.org.
---
.
EVENTS CALENDAR
For a full list of events, click here.
---
.
RELATED NEWS
Large Salmonella outbreak linked to melons
Food Safety News
Melons have been linked to a Salmonella Braenderup outbreak that has affected 200 people in more than 10 countries. Patients have been reported in Denmark, Belgium, Finland, France, Germany, Ireland, the Netherlands, Norway, Sweden, the United Kingdom, Canada and Switzerland. Illnesses started in late March. Czech Republic and Spain have also recorded recent Salmonella Braenderup infections but it is not yet clear if they belong to this outbreak.
Improving the oxidative stability of anhydrous milk fat with adding natural antioxidant
Journal of AOAC International
Anhydrous milk fat can be obtained in two forms, Ghee and butter oil. These products have been made by boiling butter at 110–120 °C and melting butter at 60–80 °C, respectively, to give them their distinct flavor. Ghee is the most popular fatty dairy product in India and Egypt. Lipid oxidation is a major cause of ghee and butter oil deterioration, which affects greatly the flavor, color, and nutritional value of them. Therefore, it has been suggested to use natural antioxidants to retard lipid oxidation instead of using synthetic antioxidants.
Tackling the impacts of pesticides on human, animal and environmental health
Open Access Government
Farming systems in Europe rely heavily on pesticides to secure yields and food safety in crop production. Due to this reliance, it is common to find multiple pesticide residues in soil, water, crops, food and feed, animals and humans. Much is still unknown about the impacts of these residues in the environment, especially when mixed — often described as a "cocktail effect."
Mushroom recall: Enoki mushrooms recalled nationwide for listeria concerns
Self
Concord Farms is initiating an enoki mushroom recall due to potential listeria contamination — and it's the fifth brand to do so since April 2021. The brand's recalled enoki mushrooms were grown in Korea, distributed from California to retail stores through various produce distributors and sold in 5.3 ounces./150 grams and 7 ounces./200 grams packages, according to the announcement posted by the U.S. Food and Drug Administration (FDA).
---
.
ON THE HORIZON
FDA issues food traceability challenge
GCN
The Food and Drug Administration has issued a challenge to digitize the data in the food distribution system so contaminated food can be rapidly identified, traced and removed from the marketplace. The FDA's Low- or No-Cost Tech-Enabled Traceability Challenge is asking technology providers, public health advocates, entrepreneurs and innovators to develop low- or no-cost hardware, software and data analytics tools that can rapidly identify the sources of contaminated food and help remove it from the marketplace as quickly as possible.
Researchers develop botulism prediction model
Food Safety News
A mathematical model has been developed by scientists in Denmark to control the risk from Clostridium botulinum in certain foods. The tool could be used in development or reformulation of fresh and lightly preserved seafood and poultry products that do not support the growth of Clostridium botulinum. Botulism poisoning is a serious but rare illness caused by toxins produced by Clostridium botulinum bacteria.
Informal food markets: What it takes to make them safer
The Conversation
Around the world, food systems and supply chains come in different shapes and sizes. And so too do food safety problems and their solutions. In high-income countries, food supply chains are long and complex but also highly regulated and closely monitored. In low- and middle-income countries, major cities host similarly modern and regulated supply chains serving the growing middle and upper classes.
---
.
THANK YOU TO OUR CHAMPIONS!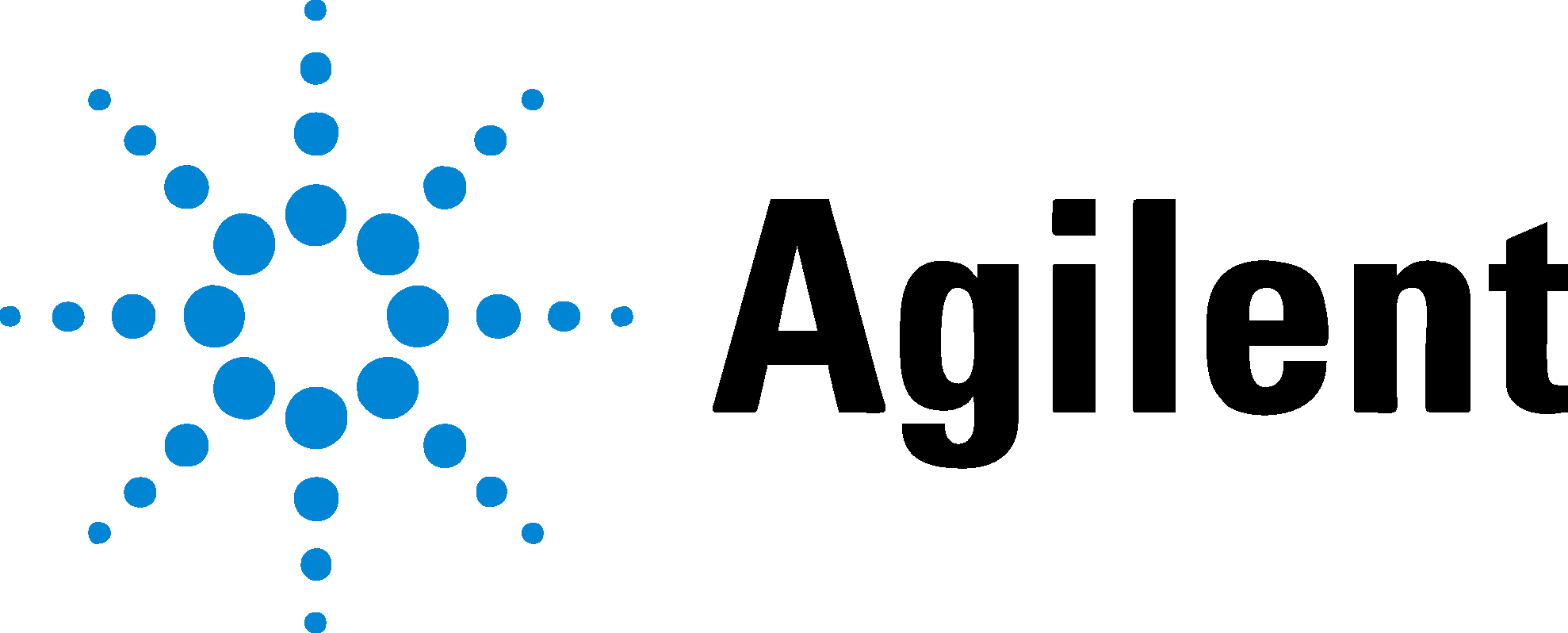 Agilent is a leading provider of sample preparation, chromatography, mass spectrometry, elemental analysis, molecular spectroscopy, and laboratory information systems as well as support services, columns and consumables.
MilliporeSigma is the U.S. life science business of Merck KGaA, Darmstadt, Germany. MilliporeSigma's portfolio spans more than 300,000 products enabling scientific discovery and innovation. Together, we are Smarter. Safer. Faster.
At SCIEX, we want to empower and inspire you to break new ground in scientific discovery and diagnostic accuracy. We pioneer extraordinary solutions in mass spectrometry paired with capillary electrophoresis and liquid chromatography. With our customers and partners, we bring the power of life-changing answers to the questions you have today.

Thermo Fisher Scientific™ is a leader in the food and beverage testing industry. Food quality, food integrity and food safety are some of the most challenging issues in the current regulatory environment. Whether you are testing for contaminants or developing a new product, we have the solutions to meet your need.
Eurofins is committed to outstanding client service and high-quality scientific services. As the leader in food safety, we provide a unique range of testing services, food safety training, consulting, auditing, and certification services. With locations in 44 countries, Eurofins is prepared to provide local expertise wherever your business is located.
PerkinElmer works with cannabis and hemp laboratories to develop industry-leading methods and technology. As regulations evolve, we provide instrumentation, application, and method support to meet country and state requirements.
Shimadzu supports the food, cannabis, and hemp industry with an extensive portfolio of instrumentation, including UHPLC, LC-MS/MS, GC-MS/MS, ICP/MS, FTIR, UV-Vis, AA/ICP, EDXRF, MALDI-TOF, and analytical balances, designed to address specific laboratory workflows that generate reliable data to protect your customers and your brand.
New LC-MS/MS methods for pesticides, including glyphosate and other ionic pesticides, veterinary drug residues, natural toxins, non-intentionally added substances (NIAS), and food ingredients.
A Global Leader in high quality analytical reagents, enzymes & assay kits. A NEOGEN Company in since 2021, together leading the way in food & animal safety worldwide.
Pickering Laboratories manufactures Analytical systems, Columns and Consumables for Amino Acids, Environmental and Food Safety testing.
ANKOM Technology is a leader in laboratory innovation with instruments in over 140 countries. ANKOM automates time-consuming analytical methods for vitamins, cholesterol, dietary fiber, crude and detergent fiber, crude and total fat, gas production measurement, and more.
 

AOAC Spectrum

---

Connect with AOAC





Jason Zimmerman,

Director of Publishing, Multiview, 469-420-2686

 | Download media kit
Robbie Vaglio, Content Editor, Multiview, 919-604-8455 | Contribute news

AOAC INTERNATIONAL | customerservice@aoac.org
2275 Research Blvd, Ste 300 |  Rockville, MD 20850  
Phone: 1-800-379-2622   |  About AOAC  |  www.aoac.org

Click here to unsubscribe. 

Learn how to add us to your safe sender list so our emails get to your inbox.

















 
7701 Las Colinas Ridge, Ste. 800, Irving, TX 75063