This message was sent to ##Email##
To advertise in this publication please click here
---
.
AOAC NEWS
The 2021 AOAC Annual Meeting will be a Hybrid Experience
Mark your calendars! The 2021 AOAC INTERNATIONAL Annual Meeting and Exposition will be held August 27 – September 2, 2021, with the option to attend either in person in Boston, MA or virtually online. The in-person and virtual experiences will be seamlessly integrated so that attendees will feel engaged no matter how they attend. Pricing, registration, and hotel information will be made available on the AOAC website next week; in the meantime, check out the preliminary Schedule at a Glance. The AOAC Board of Directors made the final decision on format during its meeting on June 8-9.
AOAC Glyphosate SMPR Ready for Review and Final Vote
The Standard Method Performance Requirements® (SMPRs®) for Glyphosate, titled, "Standard Method Performance Requirements® (SMPRs®) for Glyphosate, its Metabolites, and Trimesium in Fruits and Vegetables, Cereals, Food of Animal Origin, Pet food and Baby Food" are now available for review and a final vote. All votes should be submitted by COB June 18, 2021. If approved, a call for methods will follow soon after.
Purchase the Official Methods of AnalysisSM (OMA) Print Version
The Official Methods of AnalysisSM (OMA) is the most comprehensive and reliable collection of chemical and microbiological methods and consensus standards available. Purchase this three-volume set for your library today! Members save 22% on the purchase price.
CASP Working Group Requests Input on Cannabinoid Infused Beverage Testing Requirements
AOAC's Cannabis Analytical Science Program (CASP) Advisory Panel has directed its Product Centric Working Group to continue to explore issues surrounding cannabinoid infused beverages before moving on to new matrices including cosmetics and hempseed oil. Working group chairs have developed a spreadsheet listing testing requirements that apply specifically to finished product beverages in each state. AOAC and the Chairs need community input on this! We are looking for the source of the regulation (e.g., California BCC, State X Dept of Health, etc.) and a link to cite that information. If you have any questions, please contact us.
Participate in AOAC's SPADA Next Generation Sequencing (NGS) Consensus Standards Activities
The AOAC Stakeholder Program on Agent Detection Assays (SPADA), a funded integrated science program, is launching new work in the areas of detection capabilities using Next Generation Sequencing (NGS), consensus standards for NGS biothreat agent detectors based on both PCR-based amplicon sequencing applications and metagenomic applications, and in developing validation criteria for reference database and in silico processes.

AOAC is issuing a call for stakeholders and experts to volunteer to participate in these SPADA activities through three working groups: Detection Capabilities with NGS, Standards for NGS Biothreat Agent Detectors (Subgroup on Amplicon Sequencing Applications and Subgroup on Metagenomic Applications), and Reference Database and in silico Processes Validation. Join the working groups or mailing list here, or contact Palmer Orlandi for more information.
New AOAC Proficiency Testing (PT) Programs for 2021
AOAC is starting a Listeria Environmental Swab PT program. This program permits participating laboratories to report the presence or absence of listeria and report the species identification, if applicable, to the laboratory. Along with laboratories that would use this for accreditation, training, and/or internal use, it is beneficial for GFSI (SQF, FSSC 22000, BRC…) certified laboratories. AOAC is also resuming the Salmonella in Liquid Egg PT Program (E01). This program permits participating laboratories to report the presence or absence of salmonella and report the O and H antigens, and species identification, if applicable to the laboratory. The first round ships on August 16, 2021. To enroll or learn more about these programs, contact staff at LPTP@aoac.org.
---
.
EVENTS CALENDAR
For a full list of events, click here.
---
.
RELATED NEWS
FDA considers 'last mile' food safety concerns as consumers adopt e-commerce, delivery
Food Navigator
The FDA is looking at how shifting shopping habits during the pandemic, including the rapid adoption of e-commerce to buy groceries and prepared food, may have "reinforced and accelerated" the need for new measures to ensure products are safe through the last mile of delivery — whatever form or path it takes, according to an agency leader.
How food companies can minimize cross-contamination while expanding products
Quality Assurance and Food Safety
The food factory of the future will have many demands on how its space is used as changes in consumer eating and buying impact existing ways of manufacturing. Consumer demand for new kinds of food products such as plant-based or free-from to meet a range of dietary requirements for health issues, lifestyle choices or increased wellbeing has enabled many food manufacturers to broaden their portfolio, push new product development boundaries and bring products to market at a faster speed than seen before.
Scientists develop vaccine to combat Salmonella serotype
Food Safety News
Scientists in Switzerland have developed a vaccine that sets a trap for a type of Salmonella. Researchers at ETH Zurich and the University of Basel created the Salmonella vaccine that guides the evolution of intestinal bacteria in the gut to make them a weaker pathogen instead of trying to kill them.
Finland sees record Listeria high in 2020
Food Safety News
Finland reported a record number of Listeria infections this past year with the figure almost twice as high as 2019. The 93 Listeria infections in 2020 were nearly double the 50 in the year before and the largest annual total ever reported to the National Infectious Diseases Register. Almost 80 infections were recorded in 2018 and 90 in 2017.
Nicotinamide can help stimulate plant immune systems, shows study
News-Medical
Fungal diseases in cereal crops cause major economic losses and also threaten human and livestock health, because some fungi produce powerful toxins that might enter the food chain. Farmers use fungicides to control crop diseases, such as wheat head blight. Although agrochemicals are rigorously tested for safety, there can be concerns over chemical residues in food.
---
.
ON THE HORIZON
WHO and FAO stress role of science and technology in food safety efforts
Food Safety News
The chief scientists of FAO and WHO highlighted the role of science in keeping food safe while stressing the importance of technology during a webinar earlier this week. The virtual event was organized by the Food and Agriculture Organization of the United Nations (FAO) and World Health Organization (WHO) to mark the third annual World Food Safety Day.
5 future food safety issues to be aware of
New Food Magazine
In the build up to the important United Nations Food Systems Summit, which will be held this autumn, a number of pre-meetings are being held. I recently attended one, organized by the Lloyd's Register Foundation, under the topic "Food: knowing what's safe." As part of this discussion, I was invited to give my views on what I believe will be the main food safety issues going forward, and what industries and regulators should concentrate on in order to prepare for the upcoming challenges.
DSM introduces new antibiotic residue detection with fully automated testing
Food Navigator
Royal DSM, a global science-based nutrition, health and sustainable living company, has launched Delvotest Accelerator Smart – a fully-automated system designed to be used in combination with DSM's internationally validated Delvotest plates to optimize antibiotic residue detection in milk.
---
.
THANK YOU TO OUR CHAMPIONS!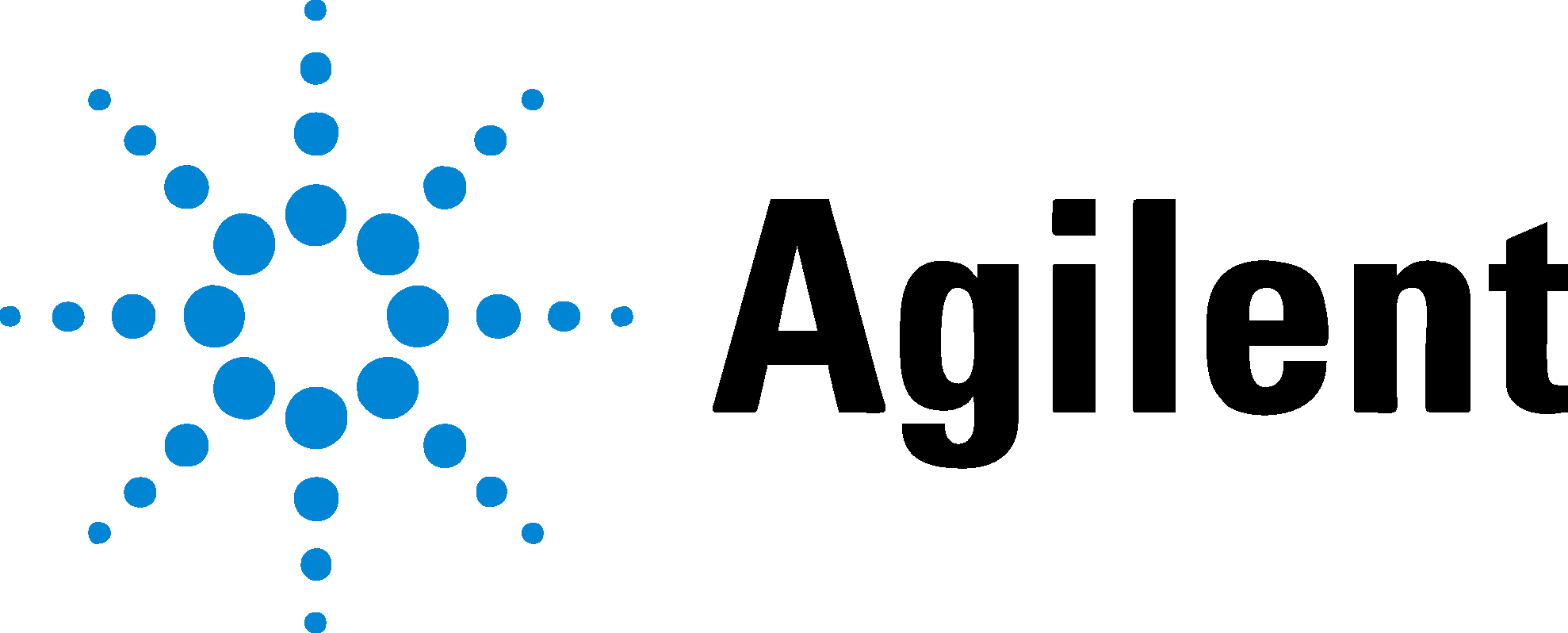 Agilent is a leading provider of sample preparation, chromatography, mass spectrometry, elemental analysis, molecular spectroscopy, and laboratory information systems as well as support services, columns and consumables.
MilliporeSigma is the U.S. life science business of Merck KGaA, Darmstadt, Germany. MilliporeSigma's portfolio spans more than 300,000 products enabling scientific discovery and innovation. Together, we are Smarter. Safer. Faster.
At SCIEX, we want to empower and inspire you to break new ground in scientific discovery and diagnostic accuracy. We pioneer extraordinary solutions in mass spectrometry paired with capillary electrophoresis and liquid chromatography. With our customers and partners, we bring the power of life-changing answers to the questions you have today.

Thermo Fisher Scientific™ is a leader in the food and beverage testing industry. Food quality, food integrity and food safety are some of the most challenging issues in the current regulatory environment. Whether you are testing for contaminants or developing a new product, we have the solutions to meet your need.
Eurofins is committed to outstanding client service and high-quality scientific services. As the leader in food safety, we provide a unique range of testing services, food safety training, consulting, auditing, and certification services. With locations in 44 countries, Eurofins is prepared to provide local expertise wherever your business is located.
PerkinElmer works with cannabis and hemp laboratories to develop industry-leading methods and technology. As regulations evolve, we provide instrumentation, application, and method support to meet country and state requirements.
Shimadzu supports the food, cannabis, and hemp industry with an extensive portfolio of instrumentation, including UHPLC, LC-MS/MS, GC-MS/MS, ICP/MS, FTIR, UV-Vis, AA/ICP, EDXRF, MALDI-TOF, and analytical balances, designed to address specific laboratory workflows that generate reliable data to protect your customers and your brand.
New LC-MS/MS methods for pesticides, including glyphosate and other ionic pesticides, veterinary drug residues, natural toxins, non-intentionally added substances (NIAS), and food ingredients.
A Global Leader in high quality analytical reagents, enzymes & assay kits. A NEOGEN Company since 2021, together leading the way in food & animal safety worldwide.
Pickering Laboratories manufactures Analytical systems, Columns and Consumables for Amino Acids, Environmental and Food Safety testing.
ANKOM Technology is a leader in laboratory innovation with instruments in over 140 countries. ANKOM automates time-consuming analytical methods for vitamins, cholesterol, dietary fiber, crude and detergent fiber, crude and total fat, gas production measurement, and more.
 

AOAC Spectrum

---

Connect with AOAC





Jason Zimmerman,

Director of Publishing, Multiview, 469-420-2686

 | Download media kit
Robbie Vaglio, Content Editor, Multiview, 919-604-8455 | Contribute news

AOAC INTERNATIONAL | customerservice@aoac.org
2275 Research Blvd, Ste 300 |  Rockville, MD 20850  
Phone: 1-800-379-2622   |  About AOAC  |  www.aoac.org

Click here to unsubscribe. 

Learn how to add us to your safe sender list so our emails get to your inbox.

















 
7701 Las Colinas Ridge, Ste. 800, Irving, TX 75063