This message was sent to ##Email##
To advertise in this publication please click here
---
.
AOAC NEWS
Last Day to Submit Your Vote for AOAC's Glyphosate SMPRs®
The Standard Method Performance Requirements® (SMPRs®) for Glyphosate, titled, "Standard Method Performance Requirements® (SMPRs®) for Glyphosate, its Metabolites, and Trimesium in Fruits and Vegetables, Cereals, Food of Animal Origin, Pet food and Baby Food" is available for review and a final vote by COB today, June 18, 2021. If approved, a call for methods will follow soon after.
Enhance Your Partnership with AOAC with an Organizational Membership
Organizational Members are instrumental in AOAC's work to identify, prioritize, and solve global and local food safety testing challenges. By working with AOAC and other key stakeholders, Organizational Members advance analytical science through cooperative problem-solving. Organizational Membership can give you and your organization exclusive opportunities not available with just an individual membership.
Purchase the Official Methods of AnalysisSM (OMA) Print Version
The Official Methods of AnalysisSM (OMA) is the most comprehensive and reliable collection of chemical and microbiological methods and consensus standards available. Purchase this three-volume set for your library today! Members save 22% on the purchase price.
CASP Working Group Requests Input on Cannabinoid Infused Beverage Testing Requirements
AOAC's Cannabis Analytical Science Program (CASP) Advisory Panel has directed its Product Centric Working Group to continue to explore issues surrounding cannabinoid infused beverages before moving on to new matrices including cosmetics and hempseed oil. Working group chairs have developed a spreadsheet listing testing requirements that apply specifically to finished product beverages in each state. AOAC and the Chairs need community input on this! We are looking for the source of the regulation (e.g., California BCC, State X Dept of Health, etc.) and a link to cite that information. If you have any questions, please contact us.
Participate in AOAC's SPADA Next Generation Sequencing (NGS) Consensus Standards Activities
The AOAC Stakeholder Program on Agent Detection Assays (SPADA), a funded integrated science program, is launching new work in the areas of detection capabilities using Next Generation Sequencing (NGS), consensus standards for NGS biothreat agent detectors based on both PCR-based amplicon sequencing applications and metagenomic applications, and in developing validation criteria for reference database and in silico processes.

AOAC is issuing a call for stakeholders and experts to volunteer to participate in these SPADA activities through three working groups: Detection Capabilities with NGS, Standards for NGS Biothreat Agent Detectors (Subgroup on Amplicon Sequencing Applications and Subgroup on Metagenomic Applications), and Reference Database and in silico Processes Validation. Join the working groups or mailing list here, or contact Palmer Orlandi for more information.
New AOAC Proficiency Testing (PT) Programs for 2021
AOAC is starting a Listeria Environmental Swab PT program. This program permits participating laboratories to report the presence or absence of listeria and report the species identification, if applicable, to the laboratory. Along with laboratories that would use this for accreditation, training, and/or internal use, it is beneficial for GFSI (SQF, FSSC 22000, BRC…) certified laboratories. AOAC is also resuming the Salmonella in Liquid Egg PT Program (E01). This program permits participating laboratories to report the presence or absence of salmonella and report the O and H antigens, and species identification, if applicable to the laboratory. The first round ships on August 16, 2021. To enroll or learn more about these programs, contact staff at LPTP@aoac.org.
---
.
EVENTS CALENDAR
For a full list of events, click here.
---
.
RELATED NEWS
FDA investigation shows shrimp as probable source of Salmonella outbreak
Food Safety News
A week after announcing an outbreak, the FDA has determined that cooked shrimp is the likely source of Salmonella Weltevreden infections in patients in two states. The most recent person became sick in late April, according to a 78-word outbreak notation on a weekly data table posted by the Food and Drug Administration. The FDA reports that "it appears that the product lots linked to outbreak illnesses are past its shelf life and are no longer available for sale."
New study shows toxic pesticides in Sukuma, tomatoes and maize in Kenya
Capital News
A recent study has shown that maize, sukuma wiki, and tomatoes grown in Kenya have been grown using Highly Hazardous Pesticides (HHPs). According to the World Health Organisation, HHPs are dangerous to human health, animals, and the environment. In many countries, HHPs are found in food, which puts the health of consumers at risk. They are especially dangerous to farmers and land workers exposed to them.
WHO steps up action to improve food safety and protect people from disease
World Health Organization
Every year 600 million cases of foodborne illnesses are reported. In 2010, 420 000 people died due to such diseases as salmonella and E.coli infection, a third of them children under five years of age. It is estimated that this figure is increasing year after year, but it is difficult to get a clear picture of the real impact foodborne diseases are having around the world.
UNE study looks at seaweed food safety
Press Herald
What is seaweed? From a food safety perspective, it isn't quite clear. If you ask the federal Food and Drug Administration, it's neither a vegetable nor seafood, which leaves it in a bit of a regulatory void. "It kind of falls through the cracks and all of their buckets that they have for classifying different types of food," said Carrie Byron, an associate professor at the University of New England's School of Marine and Environmental Programs.
---
.
ON THE HORIZON
All About Drones: Improving food safety
Produce Blue Book
Drones can be used in detecting pathogens for food safety. Nanoreagents, LLC, based in Tampa, FL, is flying drones with multispectral cameras to spot anomalies in crops that can then be tested for harmful bacteria or other pathogens. "We see drones as an important tool and technology in identifying food pathogens and eliminating them from the food chain," says Jim Byron, CEO.
Aquaponics offers solutions to foodborne illness outbreaks
Horti Daily
There are over 250 identified foodborne diseases that are caused by bacteria, viruses, and parasites infecting humans throughout the world. Amongst the most common, and most publicly known, is Escherichia coli (E. coli), which can be found in leafy greens, meat, and other produce. Offering proven lower risks for foodborne illnesses, a closer look at aquaponics should be taken as a reasonable and viable option to decrease the risk of all foodborne pathogens, including E. Coli, writes Victoria Mirowsky with the Aquaponics Association.
---
.
THANK YOU TO OUR CHAMPIONS!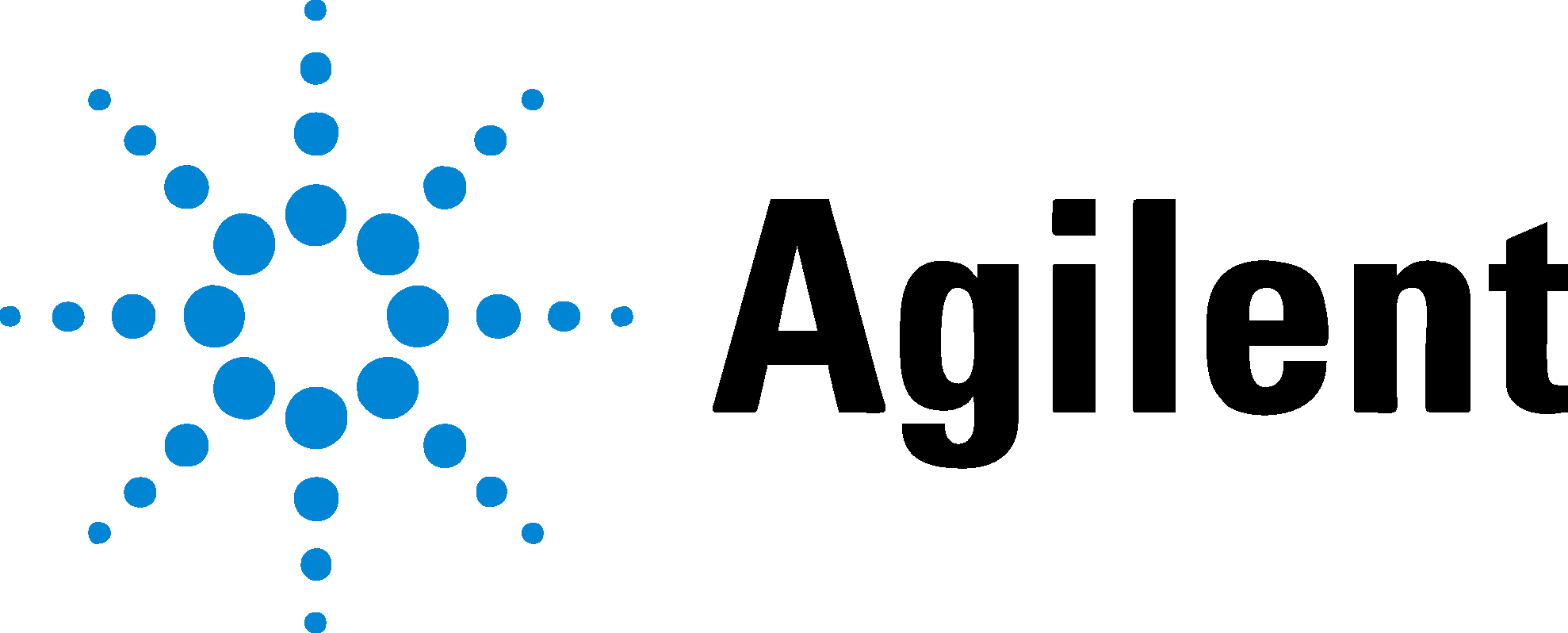 Agilent is a leading provider of sample preparation, chromatography, mass spectrometry, elemental analysis, molecular spectroscopy, and laboratory information systems as well as support services, columns and consumables.
MilliporeSigma is the U.S. life science business of Merck KGaA, Darmstadt, Germany. MilliporeSigma's portfolio spans more than 300,000 products enabling scientific discovery and innovation. Together, we are Smarter. Safer. Faster.
At SCIEX, we want to empower and inspire you to break new ground in scientific discovery and diagnostic accuracy. We pioneer extraordinary solutions in mass spectrometry paired with capillary electrophoresis and liquid chromatography. With our customers and partners, we bring the power of life-changing answers to the questions you have today.

Thermo Fisher Scientific™ is a leader in the food and beverage testing industry. Food quality, food integrity and food safety are some of the most challenging issues in the current regulatory environment. Whether you are testing for contaminants or developing a new product, we have the solutions to meet your need.
Eurofins is committed to outstanding client service and high-quality scientific services. As the leader in food safety, we provide a unique range of testing services, food safety training, consulting, auditing, and certification services. With locations in 44 countries, Eurofins is prepared to provide local expertise wherever your business is located.
PerkinElmer works with cannabis and hemp laboratories to develop industry-leading methods and technology. As regulations evolve, we provide instrumentation, application, and method support to meet country and state requirements.
Shimadzu supports the food, cannabis, and hemp industry with an extensive portfolio of instrumentation, including UHPLC, LC-MS/MS, GC-MS/MS, ICP/MS, FTIR, UV-Vis, AA/ICP, EDXRF, MALDI-TOF, and analytical balances, designed to address specific laboratory workflows that generate reliable data to protect your customers and your brand.
New LC-MS/MS methods for pesticides, including glyphosate and other ionic pesticides, veterinary drug residues, natural toxins, non-intentionally added substances (NIAS), and food ingredients.
A Global Leader in high quality analytical reagents, enzymes & assay kits. A NEOGEN Company since 2021, together leading the way in food & animal safety worldwide.
Pickering Laboratories manufactures Analytical systems, Columns and Consumables for Amino Acids, Environmental and Food Safety testing.
ANKOM Technology is a leader in laboratory innovation with instruments in over 140 countries. ANKOM automates time-consuming analytical methods for vitamins, cholesterol, dietary fiber, crude and detergent fiber, crude and total fat, gas production measurement, and more.
 

AOAC Spectrum

---

Connect with AOAC





Jason Zimmerman,

Director of Publishing, Multiview, 469-420-2686

 | Download media kit
Robbie Vaglio, Content Editor, Multiview, 919-604-8455 | Contribute news

AOAC INTERNATIONAL | customerservice@aoac.org
2275 Research Blvd, Ste 300 |  Rockville, MD 20850  
Phone: 1-800-379-2622   |  About AOAC  |  www.aoac.org

Click here to unsubscribe. 

Learn how to add us to your safe sender list so our emails get to your inbox.

















 
7701 Las Colinas Ridge, Ste. 800, Irving, TX 75063