This message was sent to ##Email##
To advertise in this publication please click here
---
.
AOAC NEWS
Registration Open for the 2021 AOAC Annual Meeting
The 2021 AOAC INTERNATIONAL Annual Meeting & Exposition will take place August 27 – September 2, 2021, with the option to attend either in person in Boston, MA or virtually. Registration is now open! Prices, hotel, poster, and exhibitor information can be found on the AOAC website. Register by July 15th to get the early bird price.
AOAC Call for Methods: Glycerol Esters of Wood Rosin (GEWR)
AOAC invites method authors and developers to submit relevant methods that are validated and demonstrate that they meet any of four Standard Method Performance Requirements® (SMPRs®) for Glycerol Esters of Wood Rosin.

Submitted method manuscripts that include expected validation data will be reviewed by an AOAC Expert Review Panel for consideration of AOAC First Action Official Methods of AnalysisSM status.
Participate in New AOAC SPADA Working Groups
The AOAC Stakeholder Program on Agent Detection Assays (SPADA), a funded integrated science program, is launching new work in the areas of detection capabilities using Next Generation Sequencing (NGS), consensus standards for NGS biothreat agent detectors based on both PCR-based amplicon sequencing applications and metagenomic applications, and in developing validation criteria for reference database and in silico processes.

AOAC is issuing a call for stakeholders and experts to volunteer to participate in these SPADA activities through three new working groups, or by serving on an advisory panel or general stakeholder.
Enhance Your Partnership with AOAC with an Organizational Membership
Organizational Members are instrumental in AOAC's work to identify, prioritize, and solve global and local food safety testing challenges. By working with AOAC and other key stakeholders, Organizational Members advance analytical science through cooperative problem-solving. Organizational Membership can give you and your organization exclusive opportunities not available with just an individual membership.
Purchase the Official Methods of AnalysisSM (OMA) Print Version
The Official Methods of AnalysisSM (OMA) is the most comprehensive and reliable collection of chemical and microbiological methods and consensus standards available. Purchase this three-volume set for your library today! Members save 22% on the purchase price.
New AOAC Proficiency Testing (PT) Programs for 2021
AOAC is starting a Listeria Environmental Swab PT program. This program permits participating laboratories to report the presence or absence of listeria and report the species identification, if applicable, to the laboratory. Along with laboratories that would use this for accreditation, training, and/or internal use, it is beneficial for GFSI (SQF, FSSC 22000, BRC…) certified laboratories.

AOAC is also resuming the Salmonella in Liquid Egg PT Program (E01). This program permits participating laboratories to report the presence or absence of salmonella and report the O and H antigens, and species identification, if applicable to the laboratory. The first round ships on August 16, 2021. To enroll or learn more about these programs, contact staff at LPTP@aoac.org.
---
.
EVENTS CALENDAR
For a full list of events, click here.
---
.
RELATED NEWS
Study finds HUS caused by E. coli infections often more severe in adults
Food Safety News
STEC-associated hemolytic uremic syndrome (HUS) is rarer in adults than children but causes more severe disease and death in older people, according to a study. Researchers looked at HUS caused by Shiga toxin-producing E. coli (STEC) in 96 adults in France during 2009 to 2017. A total of 69 of the patients had underlying health conditions. HUS is a severe complication associated with E. coli infections that causes kidney failure.
The role of signal production and transduction in induced resistance of harvested fruits and vegetables
Food Quality and Safety
Postharvest diseases are the primary reason causing postharvest loss of fruits and vegetables. Although fungicides show an effective way to control postharvest diseases, the use of fungicides is gradually being restricted due to safety, environmental pollution, and resistance development in the pathogen. Induced resistance is a new strategy to control postharvest diseases by eliciting immune activity in fruits and vegetables with exogenous physical, chemical, and biological elicitors.
Magnetic field stimulation effect on germination and antioxidant activities of presown hybrid seeds of sunflower and its seedlings
Journal of Food Quality
Magnetic field biostimulation plays a significant role in enhancing the germination of seeds and increasing the metabolic rate. The low magnetic field effect for long exposure time and its effect on antioxidant profiling have not been studied. Therefore, in the recent findings, the static magnetic field's impact on sunflower seeds subjected to the magnetic field at varying intensity (millitesla) for different exposure times was examined. The effectiveness of magnetic biostimulation on presown sunflower seeds, growth parameters of seedlings (biomass, root and shoot length, fresh and dry weight of roots, shoots, leaf, and height of plants), and antioxidant activities were also studied.
Hundreds of cats fall ill after food recall
New Food Magazine
Cat owners are being urged to be vigilant following hundreds of cases of feline pancytopenia, thought to be brought on by cat food manufactured by Fold Hills. The Royal Veterinary College (RVC) said that the current mortality rate of the disease is as high as 70.2 percent.
---
.
ON THE HORIZON
Nanotech and AI could hold key to unlocking global food security challenge
Phys.org
'Precision agriculture' where farmers respond in real time to changes in crop growth using nanotechnology and artificial intelligence (AI) could offer a practical solution to the challenges threatening global food security, a new study reveals. Climate change, increasing populations, competing demands on land for production of biofuels and declining soil quality mean it is becoming increasingly difficult to feed the world's populations.
Embrace the resistance: WVU researchers eye development of tomato with insecticide-resistant trait
WVU Today
Always near the top of the list for having the most pesticide residue, tomatoes have few ways of protecting themselves from pests. Now, one West Virginia University researcher is confident he will be able to develop a tomato that requires little to no pesticides. Vagner Benedito, associate professor of biochemical genetics in the Davis College of Agriculture, Natural Resources and Design, is working to understand the genetics of economically-important traits in the world's most popular produce.
Reduce the risk of cross-contamination
New Food Magazine
Microbiological cross-contamination has contributed to several well documented false positive events, which have led to time, resources and money being wasted. In the most extreme cases, unnecessary product recalls have been actioned, food has been wasted and brand reputation negatively impacted. These events largely go publicly unreported; however, behind the scenes, they create a significant drain on resources due to the need to thoroughly investigate right back to the root cause, provoking immense concern for all parties involved.
FSA working on reasons behind foodborne illness decline
Food Safety News
The Food Standards Agency's chief scientific advisor has said potential trends in foodborne infections must be monitored after a decline during the COVID-19 pandemic. Robin May said data from the past 12 months shows a substantial drop in foodborne disease rates for four major pathogens but this is likely because of fewer patients going to general practioners' (GP) offices and reduced diagnostic testing during the coronavirus pandemic.
---
.
THANK YOU TO OUR CHAMPIONS!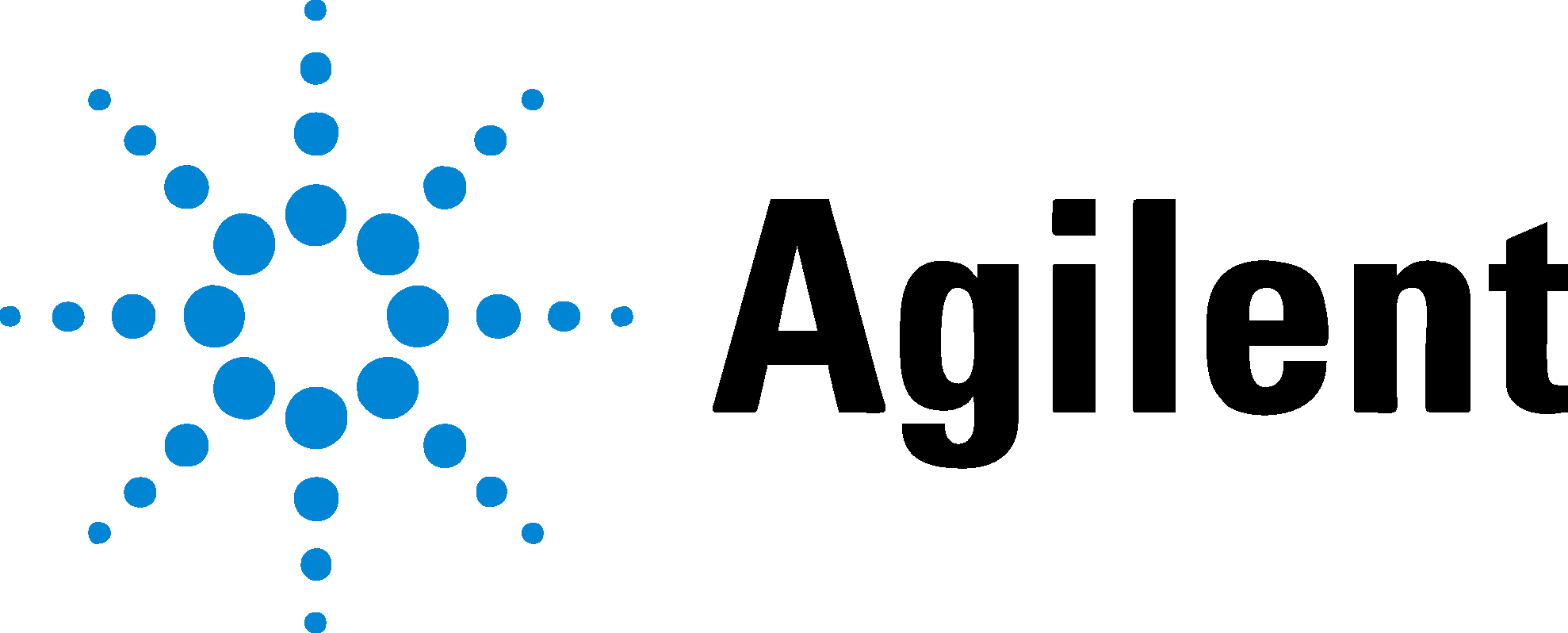 Agilent is a leading provider of sample preparation, chromatography, mass spectrometry, elemental analysis, molecular spectroscopy, and laboratory information systems as well as support services, columns and consumables.
MilliporeSigma is the U.S. life science business of Merck KGaA, Darmstadt, Germany. MilliporeSigma's portfolio spans more than 300,000 products enabling scientific discovery and innovation. Together, we are Smarter. Safer. Faster.
At SCIEX, we want to empower and inspire you to break new ground in scientific discovery and diagnostic accuracy. We pioneer extraordinary solutions in mass spectrometry paired with capillary electrophoresis and liquid chromatography. With our customers and partners, we bring the power of life-changing answers to the questions you have today.

Thermo Fisher Scientific™ is a leader in the food and beverage testing industry. Food quality, food integrity and food safety are some of the most challenging issues in the current regulatory environment. Whether you are testing for contaminants or developing a new product, we have the solutions to meet your need.
Eurofins is committed to outstanding client service and high-quality scientific services. As the leader in food safety, we provide a unique range of testing services, food safety training, consulting, auditing, and certification services. With locations in 44 countries, Eurofins is prepared to provide local expertise wherever your business is located.
PerkinElmer works with cannabis and hemp laboratories to develop industry-leading methods and technology. As regulations evolve, we provide instrumentation, application, and method support to meet country and state requirements.
Shimadzu supports the food, cannabis, and hemp industry with an extensive portfolio of instrumentation, including UHPLC, LC-MS/MS, GC-MS/MS, ICP/MS, FTIR, UV-Vis, AA/ICP, EDXRF, MALDI-TOF, and analytical balances, designed to address specific laboratory workflows that generate reliable data to protect your customers and your brand.
New LC-MS/MS methods for pesticides, including glyphosate and other ionic pesticides, veterinary drug residues, natural toxins, non-intentionally added substances (NIAS), and food ingredients.
A Global Leader in high quality analytical reagents, enzymes & assay kits. A NEOGEN Company since 2021, together leading the way in food & animal safety worldwide.
Pickering Laboratories manufactures Analytical systems, Columns and Consumables for Amino Acids, Environmental and Food Safety testing.
ANKOM Technology is a leader in laboratory innovation with instruments in over 140 countries. ANKOM automates time-consuming analytical methods for vitamins, cholesterol, dietary fiber, crude and detergent fiber, crude and total fat, gas production measurement, and more.
 

AOAC Spectrum

---

Connect with AOAC





Jason Zimmerman,

Director of Publishing, Multiview, 469-420-2686

 | Download media kit
Robbie Vaglio, Content Editor, Multiview, 919-604-8455 | Contribute news

AOAC INTERNATIONAL | customerservice@aoac.org
2275 Research Blvd, Ste 300 |  Rockville, MD 20850  
Phone: 1-800-379-2622   |  About AOAC  |  www.aoac.org

Click here to unsubscribe. 

Learn how to add us to your safe sender list so our emails get to your inbox.

















 
7701 Las Colinas Ridge, Ste. 800, Irving, TX 75063