This message was sent to ##Email##
To advertise in this publication please click here
---
.
AOAC NEWS
One Week Left to Submit a Poster for the 2021 AOAC Annual Meeting
The 2021 AOAC INTERNATIONAL Annual Meeting & Exposition will take place August 27 – September 2, 2021, with the option to attend either in person in Boston, MA or virtually. Posters may also be presented either in person or virtually, and at least one poster author must register for the meeting and submit their abstract by July 16, 2021.
Journal of AOAC INTERNATIONAL Achieved Impact Factor of 1.913 in 2020
The Journal of AOAC INTERNATIONAL (JAOAC) achieved a 1.913 impact factor in 2020, up from 1.510 in 2019. Impact factor is based on number of citations from printed works in the Journal; the more citations, the higher the impact factor. A rise in impact factor often brings in more authors and more quality papers, so this is exciting news for the JAOAC!
AOAC Calls for Volunteers: Editorial Board and TPC
The AOAC Editorial Board is seeking two members to serve three-year terms. Editorial Board members play a key role in AOAC publications, including the Journal of AOAC International, and contribute to the overall Association strategic plan. The application deadline is July 19, 2021. Learn More

AOAC is also seeking members to join the Technical Programming Council (TPC), an expert advisory group dealing with technical programming and content management for the AOAC Annual Meeting & Exhibition. The nomination deadline is July 21, 2021. Learn More
AOAC 2021 Election Begins Next Week
AOAC members will soon have the opportunity to advance AOAC's mission by voting in the 2021 organizational election. The vote will be held online between July 15 and August 19, 2021. Members will receive an email from "AOAC Election Coordinator (noreply@directvote.net)" on July 15 with instructions and a unique login to vote.

The ballot will include general election of board members and officers and election of members for the 2021 AOAC Nominations Subcommittee.

Prior to July 15, members are encouraged to ensure AOAC has their correct contact information, especially email address. Log into your member account and scroll down to view and update contact information.
AOAC Calls for Methods
AOAC INTERNATIONAL invites method authors and developers to submit relevant methods that are validated and demonstrate that method(s) meet any of the following Standard Method Performance Requirements®(SMPRs®):
Participate in New AOAC SPADA Working Groups
The AOAC Stakeholder Program on Agent Detection Assays (SPADA), a funded integrated science program, is launching new work in the areas of detection capabilities using Next Generation Sequencing (NGS), consensus standards for NGS biothreat agent detectors based on both PCR-based amplicon sequencing applications and metagenomic applications, and in developing validation criteria for reference database and in silico processes.

AOAC seeks stakeholders and experts to participate in these SPADA activities through three new working groups, or by serving on an advisory panel or as a general stakeholder.
New AOAC Proficiency Testing (PT) Programs for 2021
AOAC is starting a Listeria Environmental Swab PT program. This program permits participating laboratories to report the presence or absence of listeria and report the species identification, if applicable, to the laboratory. Along with laboratories that would use this for accreditation, training, and/or internal use, it is beneficial for GFSI (SQF, FSSC 22000, BRC…) certified laboratories.

AOAC is also resuming the Salmonella in Liquid Egg PT Program (E01). This program permits participating laboratories to report the presence or absence of salmonella and report the O and H antigens, and species identification, if applicable to the laboratory. The first round ships on August 16, 2021. To enroll or learn more about these programs, contact staff at LPTP@aoac.org.
---
.
EVENTS CALENDAR
For a full list of events, click here.
---
.
RELATED NEWS
Finland sees fewer outbreaks for second year in a row; recalls increase
Food Safety News
The number of foodborne outbreaks and people sick declined for the second year in a row in Finland, according to a new report. In total, 34 foodborne outbreaks were recorded this past year compared to 50 in 2019 and 73 in 2018. A total of 543 people became ill, versus 919 in 2019 and 1,475 in 2018.
---
.
ON THE HORIZON
New insights into Salmonella's survival strategies
EurekAlert!
Our cells fight microbial invaders by engulfing them into membrane sacs — hostile environments in which pathogens are rapidly destroyed. However, the pathogen Salmonella enterica, which grows and reproduces inside our cells, has evolved ways to detoxify such hostile compartments, turning them into a comfortable home where Salmonella can survive and thrive.
Study: Traditional methods not finding some harmful bacteria in cattle
Beef Magazine
Growing resistance to our go-to antibiotics is one of the biggest threats the world faces. As common bacteria like strep and salmonella become resistant to medications, what used to be easily treatable infections can now pose difficult medical challenges. New research from the University of Georgia shows there may be more antimicrobial-resistant salmonella in our food animals than scientists previously thought.
Developing food testing techniques to combat emerging contaminants
Technology Networks
Food contamination is not a new issue; this is why food producers take care to perform risk assessments and to keep their operations as hygienic as possible. But in recent years, the rise of a new class of contaminants has become a major concern to the industry. These emerging contaminants, also known as contaminants of emerging concern, can enter the water supply and food chain through industrial wastewaters and include the likes of medicines, personal care products, agricultural chemicals and microplastics.
Extend existing food safety systems to the global wildlife trade
The Lancet Planetary Health
The suspected role of the wildlife trade in the COVID-19 pandemic and the risk of new emerging infectious diseases in humans have received widespread attention since the emergence of COVID-19. A range of measures to prevent future pandemics have been suggested, from a global ban of commercial trade in wildlife to bans of wild animals for human consumption.
---
.
THANK YOU TO OUR CHAMPIONS!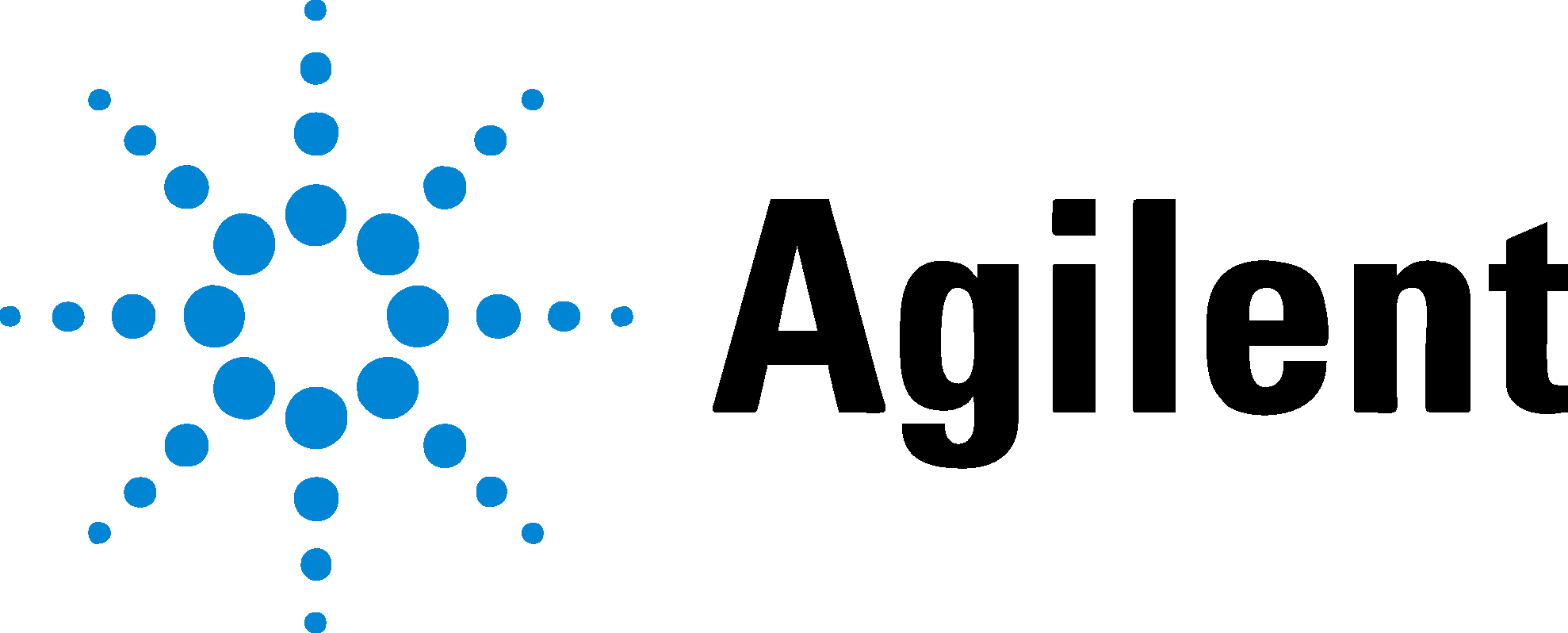 Agilent is a leading provider of sample preparation, chromatography, mass spectrometry, elemental analysis, molecular spectroscopy, and laboratory information systems as well as support services, columns and consumables.
MilliporeSigma is the U.S. life science business of Merck KGaA, Darmstadt, Germany. MilliporeSigma's portfolio spans more than 300,000 products enabling scientific discovery and innovation. Together, we are Smarter. Safer. Faster.
At SCIEX, we want to empower and inspire you to break new ground in scientific discovery and diagnostic accuracy. We pioneer extraordinary solutions in mass spectrometry paired with capillary electrophoresis and liquid chromatography. With our customers and partners, we bring the power of life-changing answers to the questions you have today.

Thermo Fisher Scientific™ is a leader in the food and beverage testing industry. Food quality, food integrity and food safety are some of the most challenging issues in the current regulatory environment. Whether you are testing for contaminants or developing a new product, we have the solutions to meet your need.
Eurofins is committed to outstanding client service and high-quality scientific services. As the leader in food safety, we provide a unique range of testing services, food safety training, consulting, auditing, and certification services. With locations in 44 countries, Eurofins is prepared to provide local expertise wherever your business is located.
PerkinElmer works with cannabis and hemp laboratories to develop industry-leading methods and technology. As regulations evolve, we provide instrumentation, application, and method support to meet country and state requirements.
Shimadzu supports the food, cannabis, and hemp industry with an extensive portfolio of instrumentation, including UHPLC, LC-MS/MS, GC-MS/MS, ICP/MS, FTIR, UV-Vis, AA/ICP, EDXRF, MALDI-TOF, and analytical balances, designed to address specific laboratory workflows that generate reliable data to protect your customers and your brand.
New LC-MS/MS methods for pesticides, including glyphosate and other ionic pesticides, veterinary drug residues, natural toxins, non-intentionally added substances (NIAS), and food ingredients.
A Global Leader in high quality analytical reagents, enzymes & assay kits. A NEOGEN Company since 2021, together leading the way in food & animal safety worldwide.
Pickering Laboratories manufactures Analytical systems, Columns and Consumables for Amino Acids, Environmental and Food Safety testing.
ANKOM Technology is a leader in laboratory innovation with instruments in over 140 countries. ANKOM automates time-consuming analytical methods for vitamins, cholesterol, dietary fiber, crude and detergent fiber, crude and total fat, gas production measurement, and more.
 

AOAC Spectrum

---

Connect with AOAC





Jason Zimmerman,

Director of Publishing, Multiview, 469-420-2686

 | Download media kit
Robbie Vaglio, Content Editor, Multiview, 919-604-8455 | Contribute news

AOAC INTERNATIONAL | customerservice@aoac.org
2275 Research Blvd, Ste 300 |  Rockville, MD 20850  
Phone: 1-800-379-2622   |  About AOAC  |  www.aoac.org

Click here to unsubscribe. 

Learn how to add us to your safe sender list so our emails get to your inbox.

















 
7701 Las Colinas Ridge, Ste. 800, Irving, TX 75063