This message was sent to ##Email##
To advertise in this publication please click here
---
.
AOAC NEWS
The Analytical Solutions Forum at the 2021 Annual Meeting


The 2021 Analytical Solutions Forum (ASF) brings together global stakeholders from government, industry, and academia to discuss emerging issues in food safety, food defense, and food security. This year's theme is "Analytical Standards and Tools to Advance International Capacity Building for Food Safety". Join us August 27-28 for one of the biggest events of the 2021 Annual Meeting!
Registration for August 2021 Analytical Methods Week is Now Open
Registration for the next Analytical Methods Week, August 2 – 6, 2021, is now open! Join AOAC's Official Methods Program for a series of virtual expert review panel (ERP) meetings that streamline and consolidate ongoing consensus-building activities.

After the August session, the next Analytical Methods Week will be December 13 – 17, 2021, with a method submission deadline of October 15, 2021. For questions on Analytical Methods Week, please contact Deborah McKenzie at dmckenzie@aoac.org.



Part Number: IV-63196 




As, Be, Cd, Co, Cr3, Hg, Mn, Mo, Ni, Pb, Se, U, V




Analytes and concentrations can be customized.

ISO 17025 and ISO 17034 certified

NIST-traceable

TCT packaging guarantees up to a 4-year shelf life.







AOAC 2021 Student Scholarship and Award Winners
We are pleased to announce the winners of two of the 2021 AOAC student awards and scholarships!

The AOAC INTERNATIONAL/Herbalife Nutrition Student Scholarship is designed to encourage student researchers who are advancing analytical or molecular (DNA) testing. This year's winners are Brittany MacIntyre of the University of Guelph and Jakub Tomasko of the University of Chemistry and Technology, Prague. Learn more.




The AOAC INTERNATIONAL/SCIEX Rising Star Award supports leadership and engagement with student researchers using mass spectrometry technology for food analysis. This year's winner is Klara Navratilova of the University of Chemistry and Technology, Prague. Learn more


USDA Update on the U.S. Domestic Hemp Production Program
Last week, Bill Richmond and Kerry Smith from the U.S. Department of Agriculture (USDA) briefed the AOAC community on the recent release of the Final Rule establishing the U.S. Domestic Hemp Production Program. The rule includes provisions for the USDA to approve hemp production plans including requirements for maintaining information on the production methods, THC testing levels, disposal of non-compliant plant material, and licensing requirements.
Launching New NGS Standards Development in SPADA!
AOAC's Stakeholder Panel on Agent Detection Assays (SPADA) will be launching new work during Analytical Methods Week on Tuesday, August 3, 2021, 8:30am – 12:30pm ET. Click here for more information on the working groups being launched and to learn how to participate.

SPADA will also hold a full hybrid stakeholder program meeting during the AOAC Annual Meeting, Saturday, August 28, 2021, 1:00pm ET – 5:00pm ET. You may attend onsite at the Sheraton Boston Hotel or virtually. More information to come.
Join the AOAC Team: Now Hiring a Senior Director, Laboratory Proficiency Testing Program
AOAC INTERNATIONAL is currently seeking a dynamic individual to fill the position of Senior Director, Laboratory Proficiency Testing Program. This position holds overall responsibility for planning, direction, and leadership of the AOAC Laboratory Proficiency Testing Program (LPTP) and participates in planning and development of new programs and activities throughout AOAC that integrate with the LPTP.
Participate in the 2021 AOAC Election
Help advance AOAC's mission by voting in the 2021 organizational election! The vote is currently being held online through August 19, 2021. Members should have received an email from "AOAC Election Coordinator (noreply@directvote.net)" on July 15 with instructions and a unique login to vote. If you did not receive this email, please contact support@directvote.net.

The ballot includes general election of board members and officers and election of members for the 2021 AOAC Nominations Subcommittee.
AOAC Calls for Methods
AOAC INTERNATIONAL invites method authors and developers to submit relevant methods that are validated and demonstrate that method(s) meet any of the following Standard Method Performance Requirements®(SMPRs®):
Purchase the Official Methods of AnalysisSM (OMA) Print Version
The Official Methods of AnalysisSM (OMA) is the most comprehensive and reliable collection of chemical and microbiological methods and consensus standards available. Purchase this three-volume set for your library today! Members save 22% on the purchase price.
---
.
EVENTS CALENDAR
For a full list of events, click here.
---
.
RELATED NEWS
Let data drive the food safety process, and share knowledge with the industry
Food Safety News
With the Food Safety Modernization Act and other Food and Drug Administration regulations guiding growing and processing of fresh produce, it's common for companies in the supply chain to have a compliance-driven mindset. To Drew McDonald, vice president of quality and food safety for Taylor Farms, Salinas, CA, attention to audit scores and related compliance records can be useful to gauge performance over time. But to strive for true food safety improvement, industry members need to focus on data, McDonald told in-person and virtual attendees during a July 20 session at the International Association for Food Protection's annual meeting in Phoenix.
Whey allergens: Influence of nonthermal processing treatments and their detection methods
Comprehensive Reviews in Food Science and Food Safety
Whey and its components are recognized as value-added ingredients in infant formulas, beverages, sports nutritious foods, and other food products. Whey offers opportunities for the food industrial sector to develop functional foods with potential health benefits due to its unique physiological and functional attributes. Despite all the above importance, the consumption of whey protein (WP) can trigger hypersensitive reactions and is a constant threat for sensitive individuals.
FDA reviews New Era of Smarter Food Safety accomplishments
JD Supra
The U.S. Food and Drug Administration (FDA) recently issued a review of work done over the last year in advancing its New Era of Smarter Food Safety (New Era) Blueprint, which was released in July 2020. In a corresponding FDA Voices publication, Janet Woodcock, M.D. (Acting FDA Commissioner) and Frank Yiannas (Deputy Commissioner for Food Policy and Response) describe the progress the FDA has made in the last year across areas including enhanced food traceability, improved predictive analytics, leveraging artificial intelligence at import screening, and utilizing alternative ways of conducting inspections.
Reactivity of flavanols: Their fate in physical food processing and recent advances in their analysis by depolymerization
Comprehensive Reviews in Food Science and Food Safety
Flavanols, a subgroup of polyphenols, are secondary metabolites with antioxidant properties naturally produced in various plants (e.g., green tea, cocoa, grapes, and apples); they are a major polyphenol class in human foods and beverages, and have recognized effect on maintaining human health. Therefore, it is necessary to evaluate their changes (i.e., oxidation, polymerization, degradation, and epimerization) during various physical processing (i.e., heating, drying, mechanical shearing, high-pressure, ultrasound, and radiation) to improve the nutritional value of food products.
---
.
ON THE HORIZON
Besides a greenhouse, good growers and good protocols are also needed for food-safe production
Fresh Plaza
"Mapping and standardizing business protocols are becoming an increasingly important issue, both in terms of food safety and operational security. At the same time, a greenhouse is not an autonomously running object. Cultivation in greenhouses and vertical farms is a lot safer than open cultivation, but you still need a good grower to monitor the cultivation and the nursery." That's what crop specialist Tim van Hissenhoven tells us when asked about the risk of a salmonella outbreak in a greenhouse or a vertical farm.
Could bacteriophages prevent Salmonella in broiler chickens?
New Food Magazine
A collaborative research project by AB Agri and the University of Leicester found that Salmonella colonisation in broiler chickens could be tackled by bacteriophage – the natural viruses of bacteria – in animal feed. Tests demonstrate a low dose of phage reduced the Salmonella count to below detection limits – a result that could have far-reaching impact in poultry production and food hygiene.
---
.
THANK YOU TO OUR CHAMPIONS!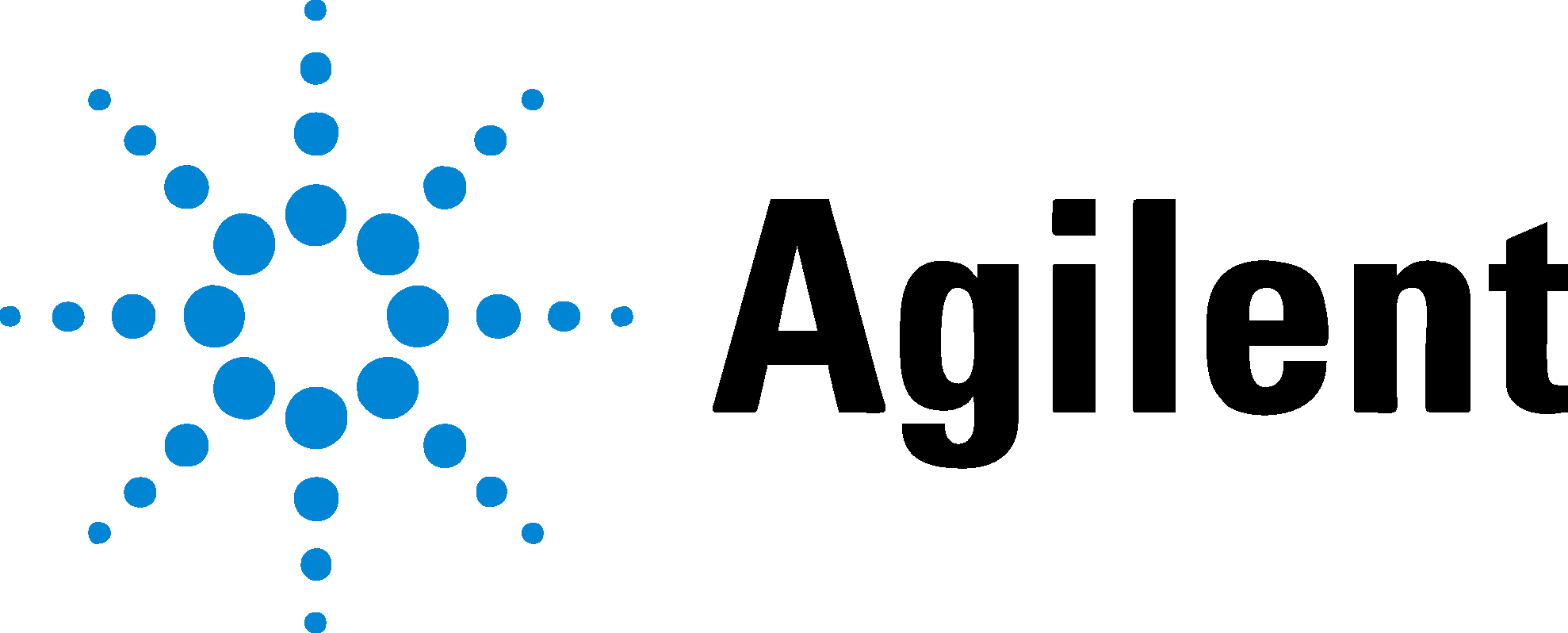 Agilent is a leading provider of sample preparation, chromatography, mass spectrometry, elemental analysis, molecular spectroscopy, and laboratory information systems as well as support services, columns and consumables.
MilliporeSigma is the U.S. life science business of Merck KGaA, Darmstadt, Germany. MilliporeSigma's portfolio spans more than 300,000 products enabling scientific discovery and innovation. Together, we are Smarter. Safer. Faster.
At SCIEX, we want to empower and inspire you to break new ground in scientific discovery and diagnostic accuracy. We pioneer extraordinary solutions in mass spectrometry paired with capillary electrophoresis and liquid chromatography. With our customers and partners, we bring the power of life-changing answers to the questions you have today.

Thermo Fisher Scientific™ is a leader in the food and beverage testing industry. Food quality, food integrity and food safety are some of the most challenging issues in the current regulatory environment. Whether you are testing for contaminants or developing a new product, we have the solutions to meet your need.
Eurofins is committed to outstanding client service and high-quality scientific services. As the leader in food safety, we provide a unique range of testing services, food safety training, consulting, auditing, and certification services. With locations in 44 countries, Eurofins is prepared to provide local expertise wherever your business is located.
PerkinElmer works with cannabis and hemp laboratories to develop industry-leading methods and technology. As regulations evolve, we provide instrumentation, application, and method support to meet country and state requirements.
Shimadzu supports the food, cannabis, and hemp industry with an extensive portfolio of instrumentation, including UHPLC, LC-MS/MS, GC-MS/MS, ICP/MS, FTIR, UV-Vis, AA/ICP, EDXRF, MALDI-TOF, and analytical balances, designed to address specific laboratory workflows that generate reliable data to protect your customers and your brand.
New LC-MS/MS methods for pesticides, including glyphosate and other ionic pesticides, veterinary drug residues, natural toxins, non-intentionally added substances (NIAS), and food ingredients.
A Global Leader in high quality analytical reagents, enzymes & assay kits. A NEOGEN Company since 2021, together leading the way in food & animal safety worldwide.
Pickering Laboratories manufactures Analytical systems, Columns and Consumables for Amino Acids, Environmental and Food Safety testing.
ANKOM Technology is a leader in laboratory innovation with instruments in over 140 countries. ANKOM automates time-consuming analytical methods for vitamins, cholesterol, dietary fiber, crude and detergent fiber, crude and total fat, gas production measurement, and more.
 

AOAC Spectrum

---

Connect with AOAC





Jason Zimmerman,

Director of Publishing, Multiview, 469-420-2686

 | Download media kit
Robbie Vaglio, Content Editor, Multiview, 919-604-8455 | Contribute news

AOAC INTERNATIONAL | customerservice@aoac.org
2275 Research Blvd, Ste 300 |  Rockville, MD 20850  
Phone: 1-800-379-2622   |  About AOAC  |  www.aoac.org

Click here to unsubscribe. 

Learn how to add us to your safe sender list so our emails get to your inbox.

















 
7701 Las Colinas Ridge, Ste. 800, Irving, TX 75063