This message was sent to ##Email##
To advertise in this publication please click here
---
.
AOAC NEWS
Register for Next Week's Analytical Methods Week
Be part of the action next week as AOAC stakeholders and volunteers advance needed standards and methods. Join us August 2 – 6, 2021 for a series of virtual working group discussions and expert review panel (ERP) meetings that streamline and consolidate ongoing consensus-building activities.

After the August session, the next Analytical Methods Week will be December 13-17, 2021, with a method submission deadline of October 15, 2021. For questions on Analytical Methods Week, contact Deborah McKenzie at dmckenzie@aoac.org.
New Member and First-Time Attendee Reception at the 2021 Annual Meeting
New to AOAC INTERNATIONAL? First-time meeting attendee? Join us for the New Member and First-Time Attendee Orientation (Sunday, August 29, 4 PM) and Welcoming Reception (Monday, August 30, 5 PM) at the 2021 Annual Meeting! This is a great opportunity to meet with colleagues from next door or around the world, and to learn about the many benefits of membership.



Part Number: IV-63196 




As, Be, Cd, Co, Cr3, Hg, Mn, Mo, Ni, Pb, Se, U, V




Analytes and concentrations can be customized.

ISO 17025 and ISO 17034 certified

NIST-traceable

TCT packaging guarantees up to a 4-year shelf life.







Attend the Food Safety and Technology Session at the 2021 Annual Meeting


As part of its continued horizon-scanning activities, the Analytical Solutions Forum (ASF) at the 2021 Annual Meeting is featuring a Food Safety and Technology Session, Sunday, August 29 at 12:00 PM.

During the session, we will explore how "blue sky thinking" can bring new and novel smart technologies into the food processing arena to address complex food safety challenges. This includes the incorporation of sensing devices to provide real-time quality assessments. Such advances can ultimately include pathogen sensing and identification in real time.
Recognizing Five AOAC/Eurofins Foundation "Testing for Life" Student Award Winners
Earlier this week, AOAC announced the five winners of the 2021 AOAC INTERNATIONAL/Eurofins Foundation "Testing for Life" Student Award: Maryam Abdur-Rahman, Tengfei Li, Xingchen Liu, Raviraj Shinde, and Leos Uttl!




The award, supported by the Eurofins Foundation, supports student researchers who are advancing basic or applied science in analytical or molecular testing for food safety, food security, food defense, food authenticity, or health and environmental protection.
AOAC COVID-19 ERV Program Wins 2021 ASAE Power of A Silver Award
AOAC is proud to announce it has been named a 2021 Power of A Silver Award Winner by the American Society of Association Executives (ASAE). The award recognizes the AOAC Research Institute's "Emergency Response Validation (ERV) for Methods that Detect SARS-CoV-2 on Stainless Steel Surfaces," or COVID-19 ERV Program.

The Power of A Awards recognize and celebrate the extraordinary contributions associations make to society by enriching lives, creating a competitive workforce, preparing society for the future, driving innovation and making a better world.
Southeast Asia Section Becomes AOAC's 18th Regional Section
At the June 2021 AOAC Board of Directors Meeting, the Board approved the chartering of the Southeast Asia Section as the 18th regional section of AOAC INTERNATIONAL. The Section will also become a member of the AOAC Committee on Sections, comprised of leaders from each Section. Congratulations and welcome to Southeast Asia!
Support AOAC's New Initiative to Develop Standards for Color Additives from Natural Sources
AOAC is seeking stakeholder support for a new proposed working group with four contaminant-specific subgroups to develop and adopt voluntary consensus standards for color additives from natural sources. Stakeholder-approved standards will be used in the development of Official Methods of Analysis for microbial contaminants, residual solvents, pesticide residues, and heavy metal contaminants in naturally derived color additives.
AOAC Calls for Methods
AOAC INTERNATIONAL invites method authors and developers to submit relevant methods that are validated and demonstrate that method(s) meet any of the following Standard Method Performance Requirements®(SMPRs®):
---
.
EVENTS CALENDAR
For a full list of events, click here.
---
.
RELATED NEWS
Validation of process technologies for enhancing the safety of low-moisture foods
Comprehensive Reviews in Food Science and Food Safety
According to the Food and Agriculture Organization, low-moisture foods are those that have water activity lower than 0.85. They are either low in moisture or those with initial high moisture that undergoes a drying or dehydration process. Low-moisture food products including flour, spices, nuts, and herbs have been considered as low-risk commodities for microbial contamination as they do not offer a favorable environment for the pathogenic bacteria to reproduce.
Cake mixes, raw flour previously linked to foodborne illness outbreaks
Food Safety News
Health investigators continue to try to determine what brand of cake mixes are linked to a current E. coli O121 outbreak as they also work to find out what specific ingredients or ingredients are the sources of the contamination. The outbreak has sickened 16 people in 12 states with 7 patients requiring hospitalization. No recalls have been initiated in relation to the outbreak.
Gaseous ozone to preserve quality and enhance microbial safety of fresh produce
Comprehensive Reviews in Food Science and Food Safety
Fresh fruits and vegetables (FFV) are rich in vitamins, minerals, fiber, antioxidants, and many other health-benefiting phytochemicals, and are generally low in energy density. It has been shown that FFV can protect against cardiovascular diseases and decrease the risk of cancer and other diseases. Therefore, they are highly recommended as an important part of the daily diet by national and international agencies and health professionals.
Voluntary recall of greenhouse leafy greens
Food Engineering Magazine
Old Souls Farms, LLC, St. Paris, Ohio, has initiated a voluntary recall of greenhouse leafy green products following a positive test of Listeria monocytogenes, an organism which can cause serious and sometimes fatal infections in young children, frail or elderly people, and others with weakened immune systems. Although healthy individuals may suffer only short-term symptoms such as high fever, severe headache, stiffness, nausea, abdominal pain and diarrhea, Listeria infection can cause miscarriages and stillbirths among pregnant women.
---
.
ON THE HORIZON
Microplastics could be carrying E.coli, claims new research
New Food Magazine
A new study has suggested plastic accumulation in foods may be underestimated, with concerns that microplastics (MPs) could carry potentially harmful bacteria such as E. coli — commonly found in coastal waters, up the food chain. Researchers from the University of Portsmouth tested a theory that MPs covered in a layer of microbes, (called a biofilm) were more likely to be ingested by oysters than clean micro plastics.
New, free searchable database of FDA and USDA food recalls
Food Safety News
The Milwakee-based Food Industry Council, LLC has launched its "FIC Recall Reporter.™" The new, free business tool is a searchable database of all FDA and USDA published Class I, Class II, and Class III food and beverage recalls since 2000. The Food Industry Council says its FIC Recall Reporter is the only single database in the world that contains this information.
---
.
THANK YOU TO OUR CHAMPIONS!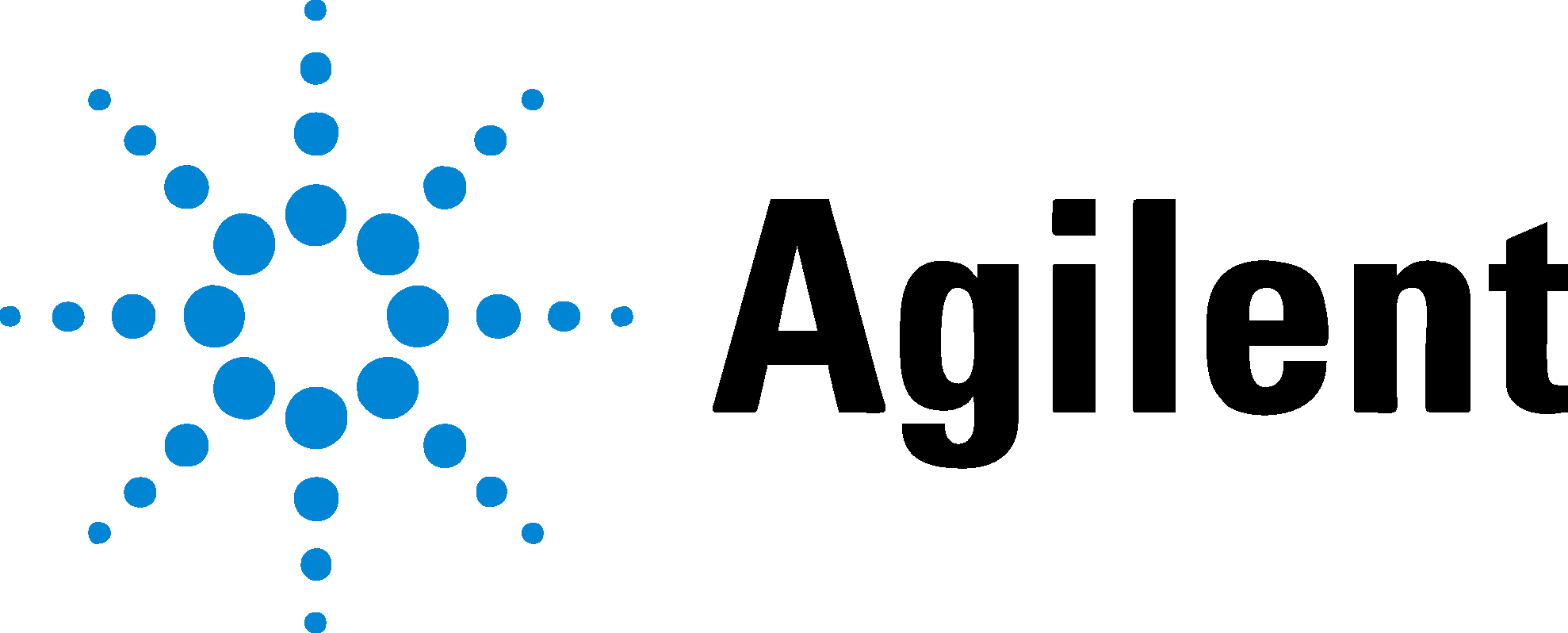 Agilent is a leading provider of sample preparation, chromatography, mass spectrometry, elemental analysis, molecular spectroscopy, and laboratory information systems as well as support services, columns and consumables.
MilliporeSigma is the U.S. life science business of Merck KGaA, Darmstadt, Germany. MilliporeSigma's portfolio spans more than 300,000 products enabling scientific discovery and innovation. Together, we are Smarter. Safer. Faster.
At SCIEX, we want to empower and inspire you to break new ground in scientific discovery and diagnostic accuracy. We pioneer extraordinary solutions in mass spectrometry paired with capillary electrophoresis and liquid chromatography. With our customers and partners, we bring the power of life-changing answers to the questions you have today.

Thermo Fisher Scientific™ is a leader in the food and beverage testing industry. Food quality, food integrity and food safety are some of the most challenging issues in the current regulatory environment. Whether you are testing for contaminants or developing a new product, we have the solutions to meet your need.
Eurofins is committed to outstanding client service and high-quality scientific services. As the leader in food safety, we provide a unique range of testing services, food safety training, consulting, auditing, and certification services. With locations in 44 countries, Eurofins is prepared to provide local expertise wherever your business is located.
PerkinElmer works with cannabis and hemp laboratories to develop industry-leading methods and technology. As regulations evolve, we provide instrumentation, application, and method support to meet country and state requirements.
Shimadzu supports the food, cannabis, and hemp industry with an extensive portfolio of instrumentation, including UHPLC, LC-MS/MS, GC-MS/MS, ICP/MS, FTIR, UV-Vis, AA/ICP, EDXRF, MALDI-TOF, and analytical balances, designed to address specific laboratory workflows that generate reliable data to protect your customers and your brand.
New LC-MS/MS methods for pesticides, including glyphosate and other ionic pesticides, veterinary drug residues, natural toxins, non-intentionally added substances (NIAS), and food ingredients.
A Global Leader in high quality analytical reagents, enzymes & assay kits. A NEOGEN Company since 2021, together leading the way in food & animal safety worldwide.
Pickering Laboratories manufactures Analytical systems, Columns and Consumables for Amino Acids, Environmental and Food Safety testing.
ANKOM Technology is a leader in laboratory innovation with instruments in over 140 countries. ANKOM automates time-consuming analytical methods for vitamins, cholesterol, dietary fiber, crude and detergent fiber, crude and total fat, gas production measurement, and more.
 

AOAC Spectrum

---

Connect with AOAC





Jason Zimmerman,

Director of Publishing, Multiview, 469-420-2686

 | Download media kit
Robbie Vaglio, Content Editor, Multiview, 919-604-8455 | Contribute news

AOAC INTERNATIONAL | customerservice@aoac.org
2275 Research Blvd, Ste 300 |  Rockville, MD 20850  
Phone: 1-800-379-2622   |  About AOAC  |  www.aoac.org

Click here to unsubscribe. 

Learn how to add us to your safe sender list so our emails get to your inbox.

















 
7701 Las Colinas Ridge, Ste. 800, Irving, TX 75063