Brooklyn, New York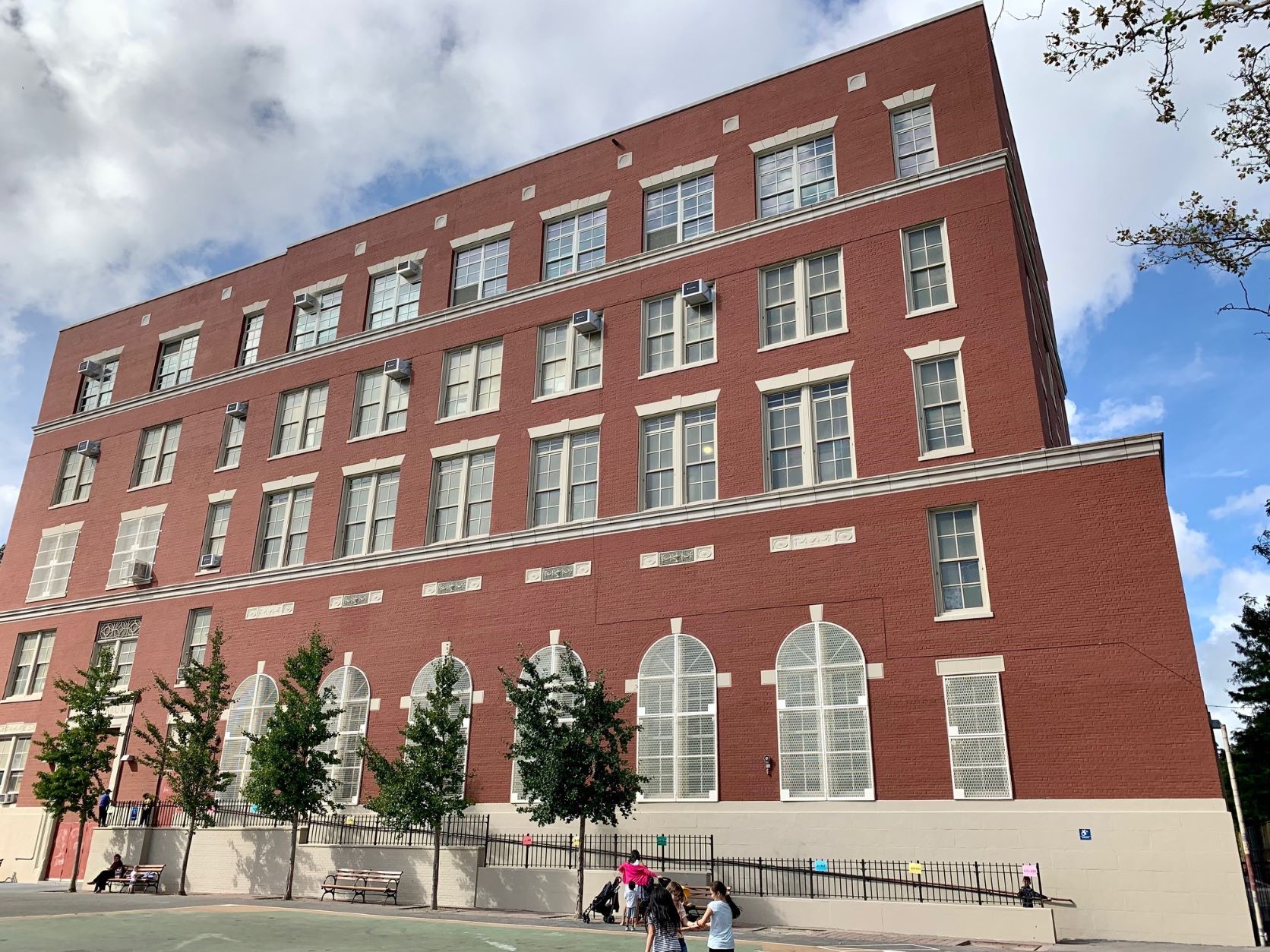 New York School Construction Authority project, PS 197K, demonstrates the beauty and protection of Keim mineral silicate paints in renovation and restoration of masonry. Masonry is a natural and breathing building material and deserves a compatible paint finish. Keim mineral paints and stains penetrate and fuse with concrete forming permanent chemical bonds at and within the surface. The surface is water repellent ensuring wind-driven rain stays out, but also microporous allowing the finish to breathe like the original masonry. Moisture is never trapped inside the masonry. Masonry that remains damp is prone to degradation and premature failure. We also love how natural the newly painted brick and stone appear with their new Soldalit Mineral Matte Flat finish! Mineral finishes are so natural that during rain, the colors darken, just like the original masonry, then dry out to the original color. Soldalit is completely UV stable and the color is guaranteed not to fade for 20 years, even this stunning red! Masonry deserves a completely combatible paint that will let it breathe. Soldalit - the perfect sol silicate mineral finish for masonry!

Workmanship for this project provided by MST General Construction.

Arlington, Virginia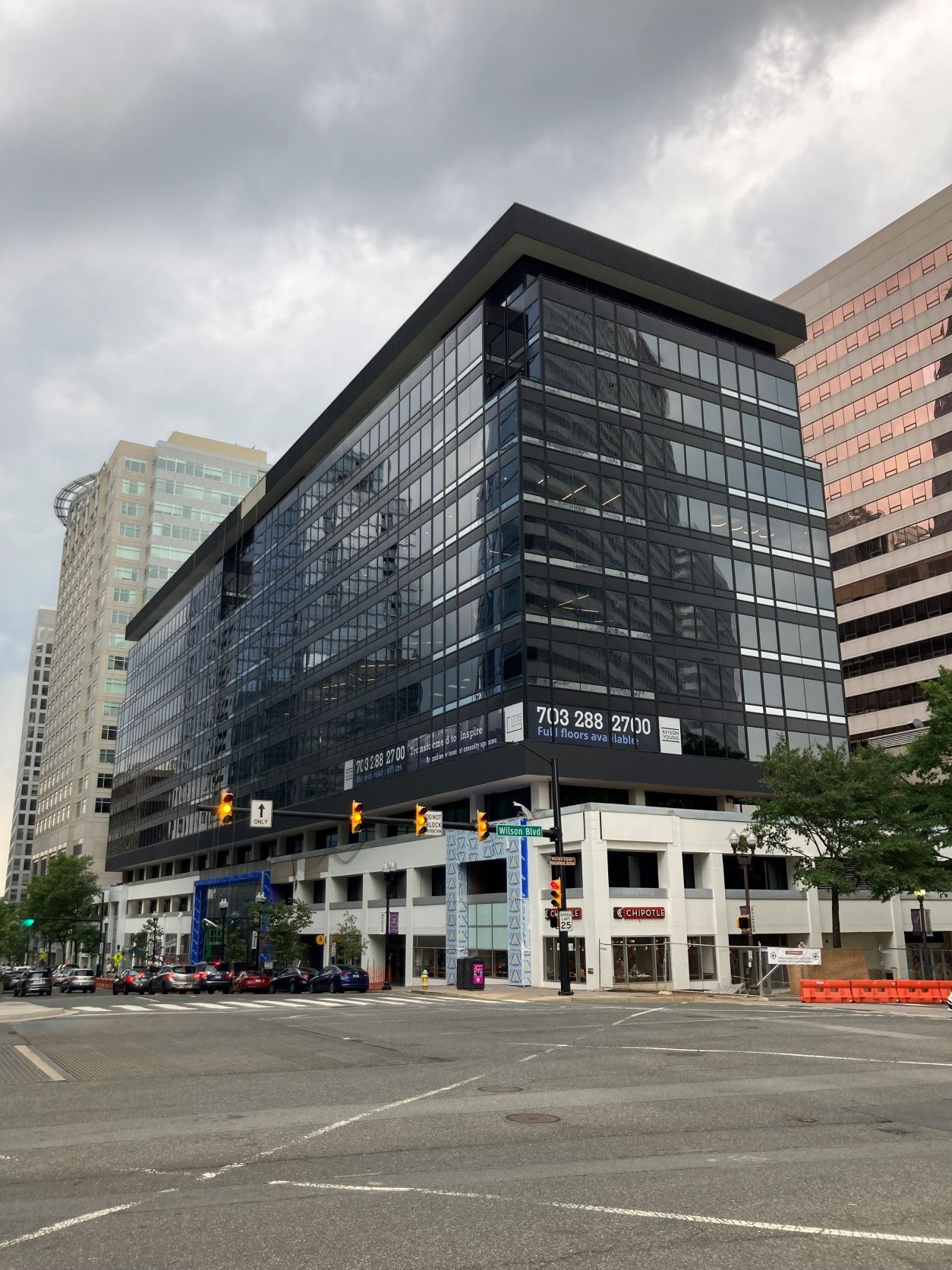 A superb example of concrete renovation and decoration at 1735 N. Lynn Street. Thanks to the team at Gensler - Washington, DC for the specification where they artfully blended classic black with a bright white to modernize this facade. Keim Concretal Pure Black, the blackest paint created specifically for concrete, is used to perfection here. The sol silicate mineral paint allows the concrete to breathe naturally, and keeps out wind-driven rain. And the unique black pigmentation gains up to 26% less heat when exposed to sunlight versus acrylic or elastomeric paint finishes. And Pure Black will never fade - we guarantee it for 20 years! Pure Black is contrasted with Keim Soldalit Sol Silicate All-Surface Paint in white color 9437. The superb craftsmanship was provided by Delta Painting.

Forest villa in the Netherlands

Highlighting Colima territory

Studio 804 makes sense

Ojai Valley's second chance

Timber Sports Hall

MINERAL SILICATE DIFFERENCE
Light Refraction

FEATURED VIDEO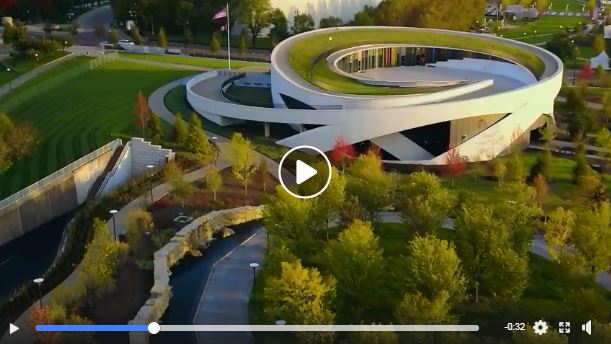 PROJECT GALLERY
CREC Discovery Academy

About:
The building underwent extensive remediation and deconstruction to ready it for additions and renovations. The 1960's area brick facade was in good condition with minimal spalling and hair-line cracks however its appearance and yellow color did not fit the scheme of the modern building it would be.

Challenges:
Products to be used for the renovation were required to be long-lasting, durable and sustainable and offer long-term economy. Also the designers did not want the brick to look old or covered by a thick paint layer, but hoped for a more uniform appearance across multiple types of surfaces.

Solutions:
Royalan Extreme WEather Mineral Silicate Finish was chosen for its weather resistant durability and long-term and economic life cycle, the fact that it will never blister or peel from the surface and that the color will not fade, even on southern and western exposures.