Bus Tours by Trailways: Open to the public
Did you know? Trailways not only offers scheduled bus service throughout the U.S., and group charter transportation, but we also sell "packaged" tours to the public. For example, packaged tours may include overnight hotel accommodations, plus attractions, meals, a tour guide, and more. There are many choices. Are you interested in a day trip, weekend excursion, or longer sightseeing journey? Whatever your interest, there's a 2019 bus tour for you! Enjoy and relax on a Trailways motor coach with a tour guide and convenient door-to-door service. Trailways has been a trust name in transportation since it was founded in 1936. Trust our expertise in selecting a bus tour vacation that fits your schedule and budget. Here are options to consider with departures near you:

Midwest

One great thing about the Midwest is its central location, making it easy to get somewhere new with just a short drive. Trailways is the expert on all the places you'll want to go, and can get there for a great time. Dean Trailways makes getting around Michigan a breeze, so you can enjoy every minute of your vacation. Escape for a day or two to the Soaring Eagle, FireKeepers or Little River Casino for a fun-filled time and even catch a world-class show. Michigan has plenty more to offer as well. Get your thrills out at an amusement park, learn to ski or see a Red Wings game. Dean Trailways can even help you get to one of the hottest college football games of the season, complete with tailgating.

Chicago is a sprawling and beautiful city, which makes it difficult to enjoy all it has to offer in one trip. Gray Line Chicago takes the worry out of your trip to the Windy City, and brings you to the best it has to offer. Come to Chicago for the lakefront, museums, architecture or parks, there really is something for everyone. With a wide variety of Chicago tours, Gray Line creates lifelong memories by helping you discover the sights in the way you enjoy most. See the scenic North side, explore the history in the South side, or get a little bit of both with an all-day tour.

You don't have to have one specific destination in mind to make a Trailways tour work for you. Get away for just a day or two and make seeing a Broadway show or a baseball game in a new city. Take the scenic route through America's Wild West or join in on the classic Americana at a state fair. Signing up for that once in a lifetime trip, like to the Kentucky Derby, is much less daunting when Trailways handles all of the finer points for you.

Canada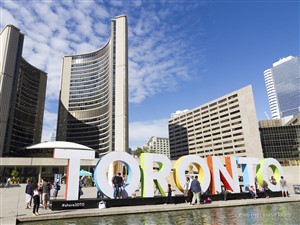 Road tripping may seem like a quintessentially American experience, but Canada has more cities and scenery than you might imagine. Great Canadian Holidays can take you to all the Great White North has to offer, and then some. If you've got time, soak it all up with one of the longer trips designed to let you experience the Fabric of Canada. Whether you want to view the Iles de la Madeleine or Newfoundland, we will plan a trip full of sights and sounds. If a shorter, more experiential trip is more your style, you can choose from a variety of sightseeing trips. Just a few of the options include the Olympic city of Lake Placid, Cape Cod, or an excursion to California including seats to the Rose Parade.

Visiting a big city like New York City or Montreal has never been easier. A Great Canadian Holiday brings the highlights of these cities without the worry and expense of getting there on your own. Another fun option for those who want a break with no particular location in mind is the Mystery Tour! Your tour will take you to locations unforeseen so you can just enjoy getting and being there, hassle-free.

East

Experiencing all Washington D.C. and the surrounding area has to offer can be very overwhelming. The city is full of landmarks and museums, and that's not even starting on the world-class food and entertainment. Booking a trip with a Trailways partner makes it simple for you. Tell us where you want to go, and we will help you build the perfect trip and get you there.

Join Gray Line D.C. for an award winning tours of D.C., no matter what your interest. They've been catering to churches, schools and business groups since 1974, so they know how to make every trip a memorable one. Explore the city at night, get a taste of the area or a little of both – and be sure not to miss the opportunity to see where the infamous Battle of Gettysburg took place.

West Point Tours is another great choice for getting into the action that is our nation's capital. Featuring daily tours of Historic West Point and the United States Military Academy, the professional guides will bring history to life. You'll be able to walk the same halls as George Washington and Dwight Eisenhower, and get breathtaking views of the Hudson River. D.C. is far from the only destination on the East Coast, and a trip with Martz Tours will take you to the beach or Hershey Farm – whatever you desire!

Mid-Atlantic

There are so many options for trips and tours all across the country, and the Mid-Atlantic is no exception. David Thomas Tours will take care of all of your needs, offering many convenient tours to sought-after locations. They are proud to offer daily casino runs to the best resort casinos in New Jersey. Love seafood? They've got you covered, with all-you-can-eat and drink feasts, transportation included! Enjoy as much of the area's best seafood you can stand, and enjoy entertainment like gospel music, comedy shows and more.

If the lights of the stage sound like a perfect getaway for you, look no further than Fullington Trailways and their tours to Broadway and Radio City Music Hall. No need to worry about researching the places to see and getting reservations, these tours take you exactly where we need to be. Another great tour option is the Nantucket Daffodil Festival. Fullington will get you there with ease so you can focus on enjoying the beauty and festivities. An adventurous group of gals will love the Wine and Waterfalls tour! What could be better than traipsing through New York State in search of the best waterfall views and wineries? Susquehanna Bus Tours can take you to another exciting feature of the mid-Atlantic, the Ark Encounter. Experience what it was like in Noah's Ark, or book a heritage trip that will show you what makes neighboring states so special.

Taking an unforgettable vacation doesn't have to be stressful when you take a Trailways tour. Getting to see, taste and hear all the best of your destination is easy when we get you there. Some of our tours even include airfare, hotels and meals, so you can live in the moment. What are you waiting for? Book today!