| | |
| --- | --- |
| IAPSC Members Charles Sennewald & Curtis Baillie have Authored the Publication Effective Security Management - 7th Edition | |
IAPSC
Effective Security Management, Seventh Edition teaches practicing security professionals how to build their careers by mastering the fundamentals of good management. Charles Sennewald and Curtis Baillie bring common sense, wisdom and humor to this bestselling introduction to security management. For both new and experienced security managers, this resource is the classic book on the topic.



Effective Security Management - 7th Edition
Authors: Charles Sennewald, CSC, CPP & Curtis Baillie
Imprint: Butterworth-Heinemann
Published Date: 17th January 2020


| | |
| --- | --- |
| Set Yourself Apart and Become A Certified Security Consultant (CSC)! | |
IAPSC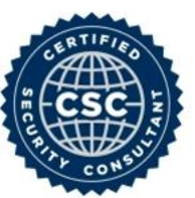 Earning the Certified Security Consultant designation demonstrates your depth of knowledge, professional objectivity, integrity, and skills as a security consultant. The CSC requires a combination of experience, education, independence, ethics, and successfully passing an online examination. The exam is open to both members and non-members as well as independent (external) and internal consultants. IAPSC members are pre-qualified to sit for the exam and receive a discount on the certification fee. Learn more here and apply today!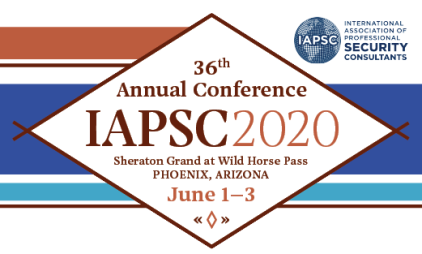 ---
| | |
| --- | --- |
| Hackers briefly deface website for U.S. government library with pro-Iranian message | |
Wink News
The homepage for the U.S. Federal Depository Library Program was briefly altered Saturday evening to show a pro-Iranian message and an image of bloodied Donald Trump being punched in the face.
READ MORE
---
| | |
| --- | --- |
| 4 cyber security attacks small businesses might face | |
The Boss Magazine
The internet boom came bearing many gifts for businesses and individuals alike. Some of them include an interconnected world, e-commerce and social media. However, it also brought with it many cyber security risks — and being hacked is one of them.
READ MORE
| | |
| --- | --- |
| Retail Cyberattacks Set to Soar 20% in 2019 Holiday Season | |
ThreatPost
As cybercriminals grow more sophisticated and holiday shoppers continue to flock online, researchers warn internet-based retailers could face a 20 percent uptick in cyberattacks this holiday season compared to last year. In the report titled "Holiday Season Cyber Heists", released Thursday morning and shared with Threatpost, Carbon Black said that cybercrime activity tracked during 2019 is already setting the holiday shopping season for an upward trajectory in malware and ransomware attacks.
READ MORE
---
| | |
| --- | --- |
| Snatch Ransomware Hijacks Safe Mode To Encrypt Files | |
ITProPortal
Security researchers from the Sophos Managed Threat Response team have uncovered a new version of the Snatch ransomware that uses a simple trick to bypass any installed security solutions and continue operating.
READ MORE
| | |
| --- | --- |
| Cybercrime Groups Targeting Fuel Dispenser Merchants | |
Visa
In summer 2019, Visa Payment Fraud Disruption (PFD) identified three unique attacks targeting merchant point-of-sale (POS) systems that were likely carried out by sophisticated cybercrime groups. Two of the attacks targeted the POS systems of North American fuel dispenser merchants
READ MORE