---
| | |
| --- | --- |
| Visit IAPSC At The Annual ISC West Conference! | |
IAPSC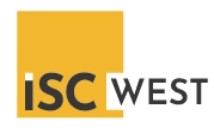 IAPSC will be conducting a Successful Security Consultant (SSC) course at the ISC West Annual Conference. ISC West is the largest security industry trade show in the U.S. The SSC class will be held on March 17, 2020 in Sands Expo, Las Vegas. For more information or to register for the conference please visit the ISC West Registration Page. We are excited to see you there!


| | |
| --- | --- |
| Set Yourself Apart and Become A Certified Security Consultant (CSC)! | |
IAPSC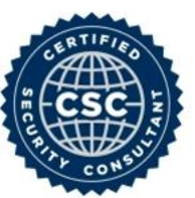 Earning the Certified Security Consultant designation demonstrates your depth of knowledge, professional objectivity, integrity, and skills as a security consultant. The CSC requires a combination of experience, education, independence, ethics, and successfully passing an online examination. The exam is open to both members and non-members as well as independent (external) and internal consultants. IAPSC members are pre-qualified to sit for the exam and receive a discount on the certification fee. Learn more here and apply today!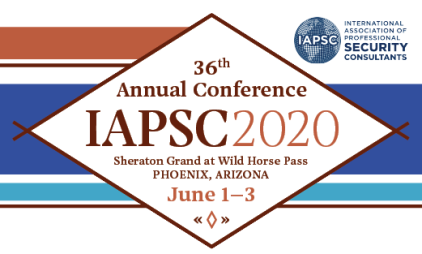 The 36th IAPSC Annual Conference will be held at the
Sheraton Grand at Wild Horse Pass Resort
in Phoenix, AZ, June 1-3, 2020. All members will receive an email once registration is open in February! Guests requesting to be included on the email should send a request to
iapsc@iapsc.org
!
---
| | |
| --- | --- |
| 56.25M US Residents Records Exposed on Chinese Server | |
Security Magazine
A database containing the personal details of 56.25 million U.S. residents was exposed online. The database reportedly belongs to the CheckPeople.com website. Florida-based CheckPeople.com is a service that allows users to search for the personal information of individuals. Subscribed users can view information such as current and past addresses, phone numbers, email addresses, names of relatives and even criminal records.
READ MORE
| | |
| --- | --- |
| The Citadel in Charleston Receives $2.8 Million Cybersecurity Grant | |
Security Magazine
The Citadel will harness a new $2.8 million National Science Foundation (NSF) grant to create the state's first CyberCorps Scholarship for Service (SFS) program. The CyberCorps SFS program at The Citadel is linked with the national CyberCorps: Scholarship for Service program offered by the NSF and co-sponsored by the Department of Homeland Security and other federal agencies.
READ MORE
| | |
| --- | --- |
| U.S. States Increase Security Funding in Response to Hate Crimes | |
ASIS Security Management
As Hanukkah began, a spate of antisemitic attacks were reported in New York City which culminated in a machete attack at a celebration at a rabbi's house just across the George Washington Bridge outside of the city. Two weeks prior, a man and a woman opened gunfire in a Jewish market in Jersey City, killing four people before being killed themselves.
READ MORE
| | |
| --- | --- |
| Barr's Encryption Push Is Decades in the Making, but Troubles Some at FBI | |
The Wall Street Journal
When Attorney General William Barr returned to the Justice Department last year, law-enforcement officials briefed him on how encryption and other digital-security measures were hindering investigations into everything from child sex abuse to terrorism. Mr. Barr was surprised and puzzled, according to people familiar with the meeting.The governemtn was struggling with similar problems when he first served as attorney general nearly 30 years ago, he told advisers.
READ MORE
---
| | |
| --- | --- |
| How Small Businesses Can Improve Cybersecurity Without Breaking the Bank | |
Security Magazine
While organizations of all sizes have benefited from the efficiencies and conveniences of taking their business digital, it's not without risks. Cybersecurity in today's hyperconnected world is a necessity for large, medium and small businesses alike. Smaller businesses may be more prone to cyberattacks as they typically have fewer resources dedicated to cybersecurity. One of the primary motivations for cybercriminals is financial gain.
READ MORE
| | |
| --- | --- |
| 5 Cyber Security Tips To Keep Your Web Applications Secure | |
Business Matters
What was even more alarming was that the computers that were observed in the study recorded an average of 2,200 attacks per day. Apart from revealing how aggressive hackers have become, these stats also highlight the important role that web application monitoring tools and services play in securing web applications. Hackers are often depicted in the movies to be in front of expensive-looking computer set-ups, trying to hack into a computer network manually.
READ MORE
---
| | |
| --- | --- |
| Enterprise Cybersecurity: Three Topics to Discuss With Your CISO | |
Security Magazine
As a consumer, I appreciate that many products and services have become so intuitive that companies can seemingly foresee our needs and offer future recommendations based on our preferences and prior behaviors. However, as an executive at a tech company, I also have a deep understanding of how challenging this can be for businesses to fulfill the ever-changing needs of customers.
READ MORE
| | |
| --- | --- |
| Hacking Grows Up | |
Forbes
The good kind of hacking is where code-writers and other technology-makers come together to solve problems through creative creation. The best known examples of this benevolent hacking are probably hack-a-thons which used to be loosely structured, intensely focused get-togethers organized by schools, community groups, even businesses.
READ MORE
| | |
| --- | --- |
| UK is Leading the Way When it Comes to Digital Readiness | |
IT Pro Portal
The UK has ranked 13th in Cisco's global Digital Readiness Index, a report which analyses how easy it is to do business and the environment for breeding successful start-ups. The report considers digital readiness to be comprised of several different components. These include Human Capital, Business and Government Investment, Technology Infrastructure, Technology Adoption and Basic Needs, among others.
READ MORE