This message was sent to ##Email##
| | |
| --- | --- |
| February 18, 2020 | |
---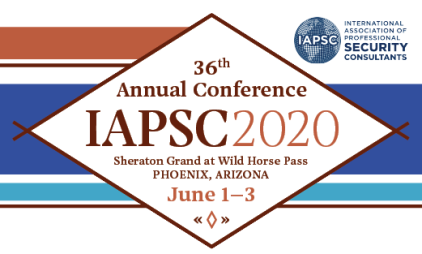 Join us in Phoenix, Arizona for the 36th Annual IAPSC Conference on June 1-3, 2020!
The conference will feature educational sessions designed specifically for security consultants, networking, the latest security products & services, and much more.
Visit our website for registration information & program details.
Interested in sponsorship opportunities?
Learn more here
!
| | |
| --- | --- |
| IAPSC Leaders Meet in Nashville | |
IAPSC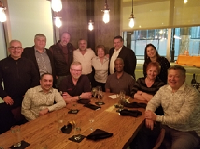 Earlier this month the IAPSC Board of Directors met and strategically discussed the future. We are excited to share the updates and are happy to confirm that there are a lot of great things to come! Please keep an eye out for a more detailed summary of the meeting.





With Profile T, ONVIF employs a media service that can support video compression formats, including H.265. The profile is also designed to support audio compression formats, with the ability to include video and audio codecs as needed in the future without having to redesign its media service. Learn More.




Reach Your Prospects Every Week




Thousands of industry professionals subscribe to association news briefs, which allows your company to push messaging directly to their inboxes and take advantage of the association's brand affinity.

Connect with Highly Defined Buyers and Maximize Your Brand Exposure
| | |
| --- | --- |
| IAPSC Membership: It's Time to Renew! | |
IAPSC
Thank you to those who have already updated your membership profile and renewed your membership for 2020! As a reminder, IAPSC launched a new membership portal in January. The new portal will simplify many membership functions that previously required going to multiple pages. Some of the many benefits of the new portal are:

• Added security and ease of use
• Keeps all functions on one place, including direct payment on one site, instead of redirecting you to PayPal
• Allows you to renew membership, submit your reaffirmation and pay all in one place
• Simplifies conference registration
• Creates better membership, certification & financial reporting for the organization

If you have not done so yet, please use the link below to view your membership profile where you will create a new IAPSC username and password, upload a new photo and update your profile information.

Create Your User Account & Update Your Profile

Once you have updated your profile and followed the steps in the activation email (which you will receive after creating a new user account), you may then process your membership renewal at the following link.

Log In & Renew Your Membership Here!

Please remember, that if you do not create a new user account & renew your membership, your profile will not be active on the website. We value your dedication to IAPSC and appreciate your patience, as we know this will increase the value of your membership! As always, if you have any questions, please contact us via email or call us at 415-536-0288.
| | |
| --- | --- |
| IAPSC Is Back at ISC West: Have You Registered Yet? | |
IAPSC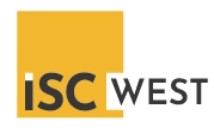 IAPSC will be conducting a Successful Security Consultant (SSC) course at the ISC West Annual Conference. ISC West is the largest security industry trade show in the U.S. The SSC class will be held on March 17, 2020 in Sands Expo, Las Vegas. For more information or to register for the conference please visit the ISC West Registration Page. We can't wait to see you there!



| | |
| --- | --- |
| Set Yourself Apart and Become A Certified Security Consultant (CSC)! | |
IAPSC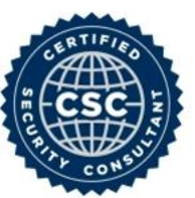 Earning the Certified Security Consultant designation demonstrates your depth of knowledge, professional objectivity, integrity, and skills as a security consultant. The CSC requires a combination of experience, education, independence, ethics, and successfully passing an online examination. The exam is open to both members and non-members as well as independent (external) and internal consultants. IAPSC members are pre-qualified to sit for the exam and receive a discount on the certification fee. Learn more here and apply today!




---
| | |
| --- | --- |
| DOJ Indicts Four Chinese Army Spies For Equifax Hack | |
PYMNTS
Federal prosecutors recently charged four Chinese intelligence officers with the 2017 cyberattack on credit reporting giant Equifax, which was one of the largest data breaches in history, according to The Wall Street Journal.
READ MORE
---
| | |
| --- | --- |
| Mailto (NetWalker) Ransomware Targets Enterprise Networks | |
Bleeping Computer
With the high ransom prices and big payouts of enterprise-targeting ransomware, we now have another ransomware known as Mailto or Netwalker that is compromising enterprise networks and encrypting all of the Windows devices connected to it.
READ MORE
| | |
| --- | --- |
| Medicaid CCO Vendor Breach Exposes Health, Personal Info of 654K | |
Bleeping Computer
Medicaid coordinated care organization (CCO) Health Share of Oregon today disclosed a data breach exposing the health and personal info of 654,362 individuals following the theft of a laptop owned by its transportation vendor GridWorks IC.
READ MORE
---
| | |
| --- | --- |
| Report: Inside Cybersecurity Remediation Cost Organizations $11.45M | |
MITECHNEWS.com
Organizations spent $11.45 million annually on Insider cybersecurity threat remediation that took 77 days to contain, a new report contends. Proofpoint, a leading cybersecurity and compliance company, recently released its Cost of Insider Threats 2020 Global Report. The report, commissioned with The Ponemon Institute and co-sponsored by IBM, surveyed nearly 1,000 IT and IT security practitioners across North America, Europe, Middle East, Africa and Asia-Pacific. Each organization included in the study experienced one or more material events caused by an insider.
READ MORE
| | |
| --- | --- |
| IoT Security Threats in Retail: How Do We Eliminate Them? | |
B2C
The number of smart connected devices on the Internet, including cameras, machines and sensors, has grown exponentially. According to the premier market research firm, International Data Corporation, by 2025, it's estimated that we will have approximately 41.6 billion connected devices.
READ MORE
| | |
| --- | --- |
| How AI Is Improving Omnichannel CyberSecurity In 2020 | |
B2C
52% of financial institutions plan to invest in additional measures to secure existing accounts, and 46% plan to invest in better identity-verification measures.
READ MORE
7701 Las Colinas Ridge, Ste. 800, Irving, TX 75063