| | |
| --- | --- |
| IAPSC Membership: It's Time to Renew! | |
IAPSC
Thank you to those who have already updated your membership profile and renewed your membership for 2020! As a reminder, IAPSC launched a new membership portal in January. The new portal will simplify many membership functions that previously required going to multiple pages. Some of the many benefits of the new portal are:

• Added security and ease of use
• Keeps all functions on one place, including direct payment on one site, instead of redirecting you to PayPal
• Allows you to renew membership, submit your reaffirmation and pay all in one place
• Simplifies conference registration
• Creates better membership, certification & financial reporting for the organization

If you have not done so yet, please use the link below to view your membership profile where you will create a new IAPSC username and password, upload a new photo and update your profile information.

Create Your User Account & Update Your Profile

Once you have updated your profile and followed the steps in the activation email (which you will receive after creating a new user account), you may then process your membership renewal at the following link.

Log In & Renew Your Membership Here!

Please remember, that if you do not create a new user account & renew your membership, your profile will not be active on the website. We value your dedication to IAPSC and appreciate your patience, as we know this will increase the value of your membership! As always, if you have any questions, please contact us via email or call us at 415-536-0288.
| | |
| --- | --- |
| IAPSC Is Back at ISC West: Have You Registered Yet? | |
IAPSC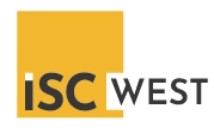 IAPSC will be conducting a Successful Security Consultant (SSC) course at the ISC West Annual Conference. ISC West is the largest security industry trade show in the U.S. The SSC class will be held on March 17, 2020 in Sands Expo, Las Vegas. For more information or to register for the conference please visit the ISC West Registration Page. We can't wait to see you there!



---
| | |
| --- | --- |
| States and Feds Must Help Local Cybersecurity Efforts | |
GovTech
Cyberattacks are on the rise at all levels of government, but many small jurisdictions do not have the resources to protect themselves. Their vulnerability affects states and the federal government, who must pitch in.
READ MORE
---
| | |
| --- | --- |
| How cyber attackers hide malware on your network | |
CSO Online
Knowing where to look for malware lurking on your network gives you a better chance to prevent damage from it.
READ MORE
| | |
| --- | --- |
| Iranian Hackers Have Been Hacking VPN Servers To Plant Backdoors in Companies Around the World | |
ZDNet
2019 will be remembered as the year when major security bugs were disclosed in a large number of enterprise VPN servers, such as those sold by Pulse Secure, Palo Alto Networks, Fortinet and Citrix.
READ MORE
| | |
| --- | --- |
| Practical Guide to Cybersecurity for Restaurants | |
Fast Casual
Cybersecurity is complex enough as it is. But merchants, particularly those in the retail, restaurant, and hospitality space, are dealing with misinformation that further compounds the complexity, causing undue frustration and intolerable levels of risk.
READ MORE
---
| | |
| --- | --- |
| 500 Chrome Extensions Caught Stealing Private Data of 1.7M Users | |
The Hacker News
Google removed 500 malicious Chrome extensions from its Web Store after they found to inject malicious ads and siphon off user browsing data to servers under the control of attackers. These extensions were part of a malvertising and ad-fraud campaign that's been operating at least since January 2019, although evidence points out the possibility that the actor behind the scheme may have been active since 2017.
READ MORE
| | |
| --- | --- |
| Pay Up, Or We'll Make Google Ban Your Ads | |
Krebs on Security
A new email-based extortion scheme apparently is making the rounds, targeting Web site owners serving banner ads through Google's AdSense program. In this scam, the fraudsters demand bitcoin in exchange for a promise not to flood the publisher's ads with so much bot and junk traffic that Google's automated anti-fraud systems suspend the user's AdSense account for suspicious traffic.
READ MORE
| | |
| --- | --- |
| Encoding Stolen Credit Card Data on Barcodes | |
Krebs on Security
Crooks are constantly dreaming up new ways to use and conceal stolen credit card data. According to the U.S. Secret Service, the latest scheme involves stolen card information embedded in barcodes affixed to phony money network rewards cards. The scammers then pay for merchandise by instructing a cashier to scan the barcode and enter the expiration date and card security code.
READ MORE