| | |
| --- | --- |
| What Are You Waiting For? Volunteer Now! | |
IAPSC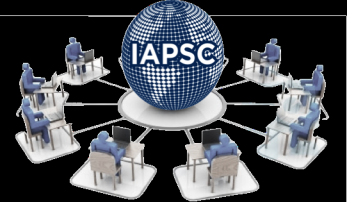 Have you always wanted to get more involved with IAPSC but never knew how? Now is your chance! IAPSC is seeking a new chair for the Business Development & Marketing Interest Group.

We are kicking off 2020 with a new interest group structure, so now is the perfect time to volunteer. There are many benefits of volunteering for IAPSC, including eligibility for recertification points for several certifications.

For more information or to volunteer, please email iapsc@iapsc.org. We look forward to hearing from you!
| | |
| --- | --- |
| IAPSC Membership: It's Time to Renew! | |
IAPSC
Thank you to those who have already updated your membership profile and renewed your membership for 2020! As a reminder, IAPSC launched a new membership portal in January. The new portal will simplify many membership functions that previously required going to multiple pages. Some of the many benefits of the new portal are:

• Added security and ease of use
• Keeps all functions on one place, including direct payment on one site, instead of redirecting you to PayPal
• Allows you to renew membership, submit your reaffirmation and pay all in one place
• Simplifies conference registration
• Creates better membership, certification & financial reporting for the organization

If you have not done so yet, please use the link below to view your membership profile where you will create a new IAPSC username and password, upload a new photo and update your profile information.

Create Your User Account & Update Your Profile

Once you have updated your profile and followed the steps in the activation email (which you will receive after creating a new user account), you may then process your membership renewal at the following link.

Log In & Renew Your Membership Here!

Please remember, that if you do not create a new user account & renew your membership, your profile will not be active on the website. We value your dedication to IAPSC and appreciate your patience, as we know this will increase the value of your membership! As always, if you have any questions, please contact us via email or call us at 415-536-0288.
| | |
| --- | --- |
| Set Yourself Apart and Become A Certified Security Consultant (CSC)! | |
IAPSC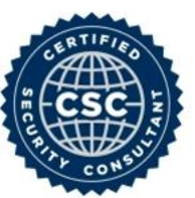 Earning the Certified Security Consultant designation demonstrates your depth of knowledge, professional objectivity, integrity, and skills as a security consultant. The CSC requires a combination of experience, education, independence, ethics, and successfully passing an online examination. The exam is open to both members and non-members as well as independent (external) and internal consultants. IAPSC members are pre-qualified to sit for the exam and receive a discount on the certification fee. Learn more here and apply today!




---
| | |
| --- | --- |
| Commission Put Out a 200-Page Guide For US Cybersecurity: Here Are 3 Takeaways | |
CIO Dive
The U.S. is ill-equipped for a cyberattack capable of disrupting everyday American life. To better prepare, a bipartisan commission is calling on industry to formally systemically identify important critical infrastructure, or systems that underpin the economic, security and health of critical U.S. functions.
READ MORE
---
| | |
| --- | --- |
| Employers Take Notice: Increased Cybersecurity Threats Amid Coronavirus Precautions | |
Lexology
Recently, the Word Health Organization officially characterized the coronavirus (COVID-19) outbreak as a pandemic. During the outbreak, many employers around the world are seeking to prioritize the well-being and safety of their employees by asking them to work remotely instead of risking exposure while commuting and working in populated office spaces. Organizations need to take into account increased risks to the security of their networks, systems and data during this time.
READ MORE
---
| | |
| --- | --- |
| Cruise Line's Data Breach Exposed Personal Information | |
Cruise Fever
Princess Cruises said that the data breach happened in May 2019 after a series of deceptive emails were sent to employees resulting in unauthorized third-party access to some employee email accounts. The cruise line acted quickly to shut down the attack and prevent further unauthorized access. It also retained a major cybersecurity firm to investigate the matter while reinforcing security and privacy protocols to further protect systems and information.
READ MORE
| | |
| --- | --- |
| Hackers Mass Scanning the Internet For Apache Tomcat Servers Vulnerable To Ghostcat Flaw | |
Cybersecurity-help
Recently, threat actors have started to actively search the internet for Apache Tomcat servers impacted by the recently disclosed Ghostcat vulnerability (CVE-2020-1938), Bad Packets researchers have warned.
READ MORE
| | |
| --- | --- |
| Verizon: Retailers see significant mobile security threat | |
Chain Store Age
The new Verizon Mobile Security Index reveals that retailers hold numerous mobile security concerns. According to the 2020 edition of the Index, 83% of retailers said that mobile devices are critical to the smooth running of their organization. However, 87% said that a mobile security compromise could have a lasting impact on customers' loyalty to their brand, and 30% admitted to having suffered a compromise involving a mobile device in the past year.
READ MORE
| | |
| --- | --- |
| Malwarebytes Report: Apple OS X Threats Quadrupled in 2019 | |
Security Boulevard
Apples' macOS operating system is no longer the safe haven from cybercrime it was once thought to be. That's according to security vendor Malwarebytes and its "2020 State of Malware Report," which offers some troubling statistics for those charged with cybersecurity. The report covers the threat landscapes of Windows, Mac and Android operating systems, as well as the threat landscape of the web.
READ MORE