This message was sent to ##Email##
| | |
| --- | --- |
| April 3, 2018 | |
---
| | |
| --- | --- |
| IAPSC Members: There's still time to register for the Annual Conference! | |

Don't miss this gathering of the world's top security consultants in San Diego, CA on April 29-May 1, 2018. This year, prices will remain steady and do not go up for later registrations. Register Now

This year's IAPSC conference includes timely topics such as: future trends in security technology, threat assessment in the private sector, cybersecurity, and more. It will culminate in a private facility site tour of General Atomics Aeronautical Systems, Inc. where attendees will have the opportunity to meet the makers of the predator drone. View the Program Agenda

New or prospective consultants are encouraged to come early and attend the popular Successful Security Consulting pre-conference workshop on Sunday, designed to give you the tools you need to build or revitalize your security consulting business.
| | |
| --- | --- |
| Thank you to our IAPSC Annual Sponsors so far for 2018 | |
IAPSC
Platinum: Assa Abloy, Aventura, Boon Edam, HID Global, RS2, and Veracity

Gold: Axis Communications and Bosch Security Systems, Inc.

Silver: Arecont Vision, Code Blue, DSI, Genetec, March Networks, OnSSI, Safe-Screen, Salient, and VideoTec

Sponsor and exhibitor opportunities are still available for 2018 Click here to learn more and sign up.
---
Promoted by

 
---
| | |
| --- | --- |
| IAPSC Board of Directors & Officers Election | |
IAPSC
Proxy Ballots are now available for members of the IAPSC who will not be attending to vote in-person at the IAPSC Annual Members Business Meeting during the Annual Conference in San Diego, CA. Proxy ballots must be received by the IAPSC office by April 14th in order to be counted. To download the final candidate statements and proxy ballot, please log in to the Members' Library at www.iapsc.org and look under the Governance tab.
| | |
| --- | --- |
| Welcome new IAPSC Member: Victor Glover | |
IAPSC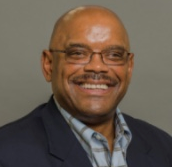 Mr. Glover is the Principal at SecureFront, LLC Security Consulting in Prosper, TX. Prior to SecureFront, he worked for 5 years as the Vice President of Safety and Security for G6 Hospitality LLC, where he directed all aspects of loss prevention, safety, and security for 1,400 Motel 6 and Studio 6 locations throughout the U.S. and Canada. Through over 40 years in the security industry, he has demonstrated expertise in loss prevention, risk/crisis management, OSHA compliance, asset protection, multi-unit operations, regulatory compliance, strategic planning and development, risk assessment, security contract management and law enforcement. Mr. Glover holds a degree in the Administration of Justice from California State University Long Beach, and an Associates Degree in Political Science from Mt. San Antonio College. View his IAPSC Profile.

| | |
| --- | --- |
| Don't miss these upcoming IAPSC Interest Group meetings | |
IAPSC
These monthly member meetings facilitate member relationship-building across areas of specialty and interest. They provide new opportunities for IAPSC members discuss current topics, best practices and guidelines, challenges and trends in the industry.

Cybersecurity : Fri., April 20 @ 9 a.m. PST

Forensics and Security Management : Fri., May 18 @ 9 a.m. PST

Security Design and Engineering : Fri., June 15 @ 10 a.m. PST

These monthly member meetings facilitate member relationship-building across areas of specialty and interest. They provide new opportunities for IAPSC members discuss current topics, best practices and guidelines, challenges, and trends in the industry. It's easy and FREE to participate from your computer or your phone. Sign up now online here or by contacting iapsc@iapsc.org.



ONVIF conformant products allow you to create a flexible, cost-effective and future-proof system. ONVIF enables you to choose optimal products from different vendors. The conformant products allow you to be confident in their interoperability and makes integration of products from different vendors easier. Read more




Reach Your Prospects Every Week




Thousands of industry professionals subscribe to association news briefs, which allows your company to push messaging directly to their inboxes and take advantage of the association's brand affinity.

Connect with Highly Defined Buyers and Maximize Your Brand Exposure
---
| | |
| --- | --- |
| Government leaders rank cybersecurity threats as top trend affecting communications, survey reveals | |
Security Intelligence
Cybersecurity threats constitute the top trend affecting government communications, a recent survey of local councils and leaders revealed.
READ MORE
---
| | |
| --- | --- |
| Card data stolen from 5M Saks and Lord & Taylor customers | |
The New York Times
Saks has been hacked — adding to the already formidable challenges faced by the luxury retailer. A well-known ring of cybercriminals has obtained more than five million credit and debit card numbers from customers of Saks Fifth Avenue and Lord & Taylor, according to a cybersecurity research firm that specializes in tracking stolen financial data
READ MORE
| | |
| --- | --- |
| Study: Despite Increased Confidence, Companies Still Struggle with Cybersecurity | |
Chain Store Age
Organizations may feel increasingly resilient when it comes to fighting cyber-attacks, however, they are far from invincible.
READ MORE
| | |
| --- | --- |
| Improve your information security by giving employees more options | |
Science Daily
A recent study suggests information security managers and supervisors could have greater success in motivating employees to act more securely by avoiding cold, authoritative commands and instead create security messages that are relatable and provide options for how employees can better protect information and respond to threats.
READ MORE
---
| | |
| --- | --- |
| Having a sleepless night over cybersecurity? | |
Real Business
Many business leaders, who need sight of everything from staff wellbeing to minute financial details, can be forgiven for having a long list of worries on their minds. But how far up that priority list does cybersecurity come?
READ MORE
| | |
| --- | --- |
| Why your passwords aren't strong enough — and what to do about it | |
Gizmodo
Passwords are your way into almost all of your online accounts, from social networks to email platforms, but how do you know whether the ones you're using are strong enough to stand up to repeated hacking attempts?
READ MORE
| | |
| --- | --- |
| Keyword discovery and expansion with competitive intelligence | |
Search Engine Land
Analyzing big data sets is a common challenge facing enterprise search advertisers, particularly for those managing campaigns across a massive volume of keywords. For many advertisers, campaigns will have evolved and developed over time, and the keywords they are using will often be the product of years of iteration, testing and optimization.
READ MORE
7701 Las Colinas Ridge, Ste. 800, Irving, TX 75063