| | |
| --- | --- |
| IAPSC Volunteer Opportunities | |
IAPSC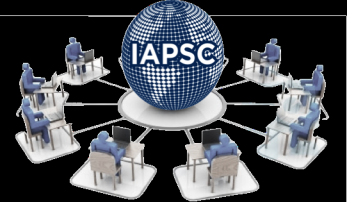 Have you always wanted to get more involved with IAPSC but never knew how? Now is your chance! IAPSC is seeking a new chair for the Business Development & Marketing Interest Group.

We are kicking off 2020 with a new interest group structure, so now is the perfect time to volunteer. There are many benefits of volunteering for IAPSC, including eligibility for recertification points for several certifications.

For more information or to volunteer, please email iapsc@iapsc.org. We look forward to hearing from you!
| | |
| --- | --- |
| Set Yourself Apart and Become A Certified Security Consultant (CSC)! | |
IAPSC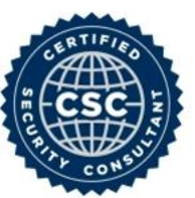 Earning the Certified Security Consultant designation demonstrates your depth of knowledge, professional objectivity, integrity, and skills as a security consultant. The CSC requires a combination of experience, education, independence, ethics, and successfully passing an online examination. The exam is open to both members and non-members as well as independent (external) and internal consultants. IAPSC members are pre-qualified to sit for the exam and receive a discount on the certification fee. Learn more here and apply today!




---
| | |
| --- | --- |
| 8 Steps to Enhance Government Agencies' Security Posture | |
Dark Reading
Today's world is dramatically different than one of just five years ago. Ransomware attacks used to make global headlines. Now, they are commonplace. Cybercriminals have historically targeted large enterprises but now, almost every day, we learn that a new city, county or state government entity has been attacked. In fact, VMware Carbon Black's recent 2020 Cybersecurity Outlook Report found a resurgence in ransomware attacks against the public sector, citing 113 individual attacks against state and municipal governments and agencies in 2019 alone.
READ MORE
---
| | |
| --- | --- |
| Securing Your Zoom Meetings From All the Wrong Places | |
ZeroFOX
With most organizations switching to work from home to prevent the spread of COVID-19, tools related to remote work and the cloud have surged in popularity in recent weeks. Zoom is one of the most popular cloud-based enterprise communication platforms and offers chat, video and audio conferencing, and options to host webinars and virtual meetings online.
READ MORE


Overtur™ is Allegion's digital environment for simplifying design, specification and management of door openings, including access control, between Divisions 8 and 28. It serves as a central hub of access control hardware information that allows team members to collaborate on a project in a single platform.

Learn more at discover-overtur.allegion.com
| | |
| --- | --- |
| Why Investing in Cybersecurity Makes Sense Right Now | |
Forbes
It seems like new major cybersecurity breaches happen every day. While big-name victims like Adobe or Equifax tend to grab headlines, companies of every size are at increasingly high risk of an attack. As your business draws more and more value from its data, you start to carry larger and larger risks. With data-fueled applications projected to generate $13 trillion worth of new economic activity by 2030, companies of all sizes need to be prepared to protect themselves against what might come next.
READ MORE
---
| | |
| --- | --- |
| Preparing for Tomorrow: Cybersecurity in a Remote World | |
Infosecurity Magazine
The world is adjusting to a new reality. While working from home may be the norm for many tech companies, organizations of all shapes and sizes are now faced with the unique challenges that come from remote employees, trying to navigate how to secure their networks in an uncertain world. Today, they are concerned with keeping the employees — and company — safe and connected, but as the days become weeks, and weeks are certain to become months, they also have to start considering their future plans.
READ MORE
| | |
| --- | --- |
| Hacker Claims Popular Android App Store Breached: Publishes 20M User Credentials | |
Forbes
The stolen records of 20 million users of a popular Android app store have been published online by a hacker who claims to have 19 million more. Not all app stores are the same. Android users have access to the official Google Play Store, complete with nearly three million apps available for download.
READ MORE