This message was sent to ##Email##
| | |
| --- | --- |
| May 28, 2019 | |
---
| | |
| --- | --- |
| IAPSC President's Message | |
Lynda L. Buel, CPP, CFE, CSC, CPTED Practitioner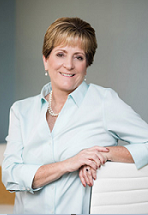 Hello everyone and welcome to the first IAPSC newsletter published since the election of officers at the annual IAPSC conference in Miami. For those of you that missed out on this year's event please consider joining us in Phoenix, Arizona at the Sheraton Grand at Wild Horse Pass Resort on May 2-4 next year. This year's conference was excellent from the educational sessions, the networking opportunities, and the time attendees were able to meet with various vendors to learn about the different technologies in the security industry. The 2020 conference will be just as great if not better! A big thank you to Conference Committee Chair Al Zajic and his team of dedicated volunteers for pulling off another successful event.

First and foremost, I would like to thank all the members for their tremendous support as I worked my way up within the volunteer ranks of the organization and for believing in me to be your next President. This is a very exciting time for me, and I am deeply honored for the faith and trust you have placed in me to run this association. And, thank you to all the other volunteers within the IAPSC who work tirelessly at representing this great association of ours.

As your newly elected President for the 2019-2020 term, I am committed to learning more about and evaluating the many different services and programs that our association offers to its members as well as understanding from the membership what is important to each and every one of you as we plan various initiatives throughout the year. The first step in this process will be a survey that will go out to all the members this summer asking for your feedback. The goal of this feedback is to help the Executive Committee determine what is most important to the membership and how we can continue to deliver value back to our members.

Please know that I am always only a phone call, text message, or email away and I welcome the opportunity to work with every one of you during my term. So, let me know how I can help you get the most benefit from your membership with IAPSC.



ONVIF conformant products allow you to create a flexible, cost-effective and future-proof system. ONVIF enables you to choose optimal products from different vendors. The conformant products allow you to be confident in their interoperability and makes integration of products from different vendors easier. Read more




Reach Your Prospects Every Week




Thousands of industry professionals subscribe to association news briefs, which allows your company to push messaging directly to their inboxes and take advantage of the association's brand affinity.

Connect with Highly Defined Buyers and Maximize Your Brand Exposure
| | |
| --- | --- |
| 2019-2020 IAPSC Committee Chairs Announced | |
IAPSC
New president Lynda Buel announced the committee chairs for 2019-2020 as follows:

Annual Conference - Alan W. Zajic, CPP, CSP, ICPS
Awards – Mitchell R. Fenton, CPP
Best Practices and Forensics - Norman Bates, Esq.
By-Laws – J. Kelly Stewart, MBA, CHS-IV, CAS, CFC
CSC Certification - Ron D. Heil, CPP, CSC, CHS
Education - Michael Silva, CPP
Interest Groups – Vince Vittatoe
Membership – Alan Brockbank, CPP, CSC
Nominating - John H. Hatcher, MBA, PE, CPP, CPMP, CSC, CHS-III, LEED AP
Technical Standards - Frank Pisciotta, MBA, CSC
Web Site/Newsletter - Ken Wheatley, MA, CPP
| | |
| --- | --- |
| Security Design and Engineering Interest Group meets on June 21 | |
IAPSC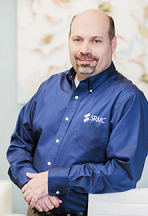 Chad Parris, PSP, CSC, chairs the next IAPSC Security Design and Engineering Interest Group meeting on Friday, June 21 at 1pm ET/10 am PT. The Interest Groups facilitate member relationship-building across areas of specialty and interest. They provide new opportunities for IAPSC members to survey the needs of the membership in their specialized areas and discuss current topics, best practices and guidelines, challenges members are experiencing, and trends in the industry. These groups may also be a forum for collaborating on working group projects, seminars, and networking activities. Each Interest Group is scheduled for a quarterly 1-hour web-based audio/video conference calls, each with a specific agenda established in advance. Members have the opportunity to call in and participate either by phone only or by audio/video connection via the Internet.

| | |
| --- | --- |
| Sennewald Not Only Writing About Security, Authors New Fictional Works | |
Amazon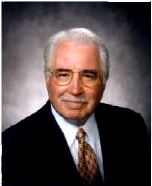 Most IAPSC members are familiar with the security publications authored by IAPSC Founder/Advisor Chuck Sennewald. These include textbooks on management, consulting, shoplifting, and criminal investigations. But what many do not know is that he is also an accomplished author of fictional works. His first book was a fictional novel about foreign cars, namely a Volkswagen. In addition, he's been writing short stories that are fun to read and invariably have surprising and/or unexpected endings. His latest book, The Magi's Gift of Gold: And 12 More Short Stories, is a collection of those great stories between two covers. If the reader likes to or tries to outguess the stories' endings, he or she will enjoy every page of this book. They will agree that this collection is an interesting journey indeed. The publication is available on Amazon.

| | |
| --- | --- |
| Become a Certified Security Consultant (CSC) & Pave Your Path to Success | |
IAPSC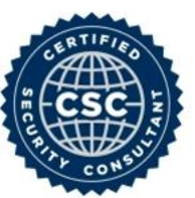 Earning the Certified Security Consultant designation demonstrates your depth of knowledge, professional objectivity, integrity, and skills as a security consultant. The CSC requires a combination of experience, education, independence, ethics, and successfully passing an online examination. The exam is open to both members and non-members as well as independent (external) and internal consultants. IAPSC members are pre-qualified to sit for the exam and receive a discount on the certification fee. Learn more here and apply today!

| | |
| --- | --- |
| SAVE THE DATE | |
IAPSC
The 36th IAPSC Annual Conference will be on May 2-4, 2020 at the Sheraton Grand at Wild Horse Pass, Phoenix, AZ. Room rates start at $199 per night + tax single/double. Rates are available 3 days prior and after event dates.
| | |
| --- | --- |
| IAPSC Members Receive $50 All-Access Pass for GSX | |
IAPSC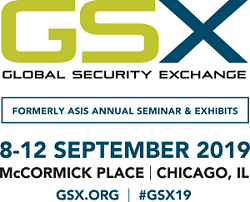 Save $50 off when you use VIP code: "Partner17" to register to attend the Global Security Exchange (GSX) September 8-12, 2019 at McCormick Place, Chicago. Register.

---
| | |
| --- | --- |
| DHS warns of 'strong concerns' that Chinese-made drones are stealing data | |
CNN
Chinese-made drones may be sending sensitive flight data to their manufacturers in China, where it can be accessed by the government there, the U.S. Department of Homeland Security warned in an alert issued Monday obtained by CNN.
READ MORE
---
| | |
| --- | --- |
| Cybersecurity should be extended beyond the firewall | |
Enterprise Security
Hackers work hard to find news ways of obtaining information. No surprise, for any risk owner, in all industries, that cybersecurity risk is a main priority.
READ MORE
---
| | |
| --- | --- |
| Boost Mobile Alerts Customers of Security Incident | |
Info Security
Customers of Boost Mobile are being urged to change their passwords and PINs after the company announced that it detected unauthorized activity from a third party.
READ MORE
| | |
| --- | --- |
| Hacktivist Attacks Dropped by 95% Since 2015 | |
ZDNet
Threat intelligence analysts have long said that hacktivism was dead but new data published by IBM X-Force recently confirms the complete collapse of hacktivism scene, with activity levels going down by 95% since 2015.
READ MORE
| | |
| --- | --- |
| Hackers Inject Magecart Card Skimmer in Forbes' Subscription Site | |
Bleeping Computer
Hackers injected the Forbes' subscription website with a Magecart script which collects payment card data customers introduce on the checkout page and exfiltrates it to a server controlled by the attackers.
READ MORE
7701 Las Colinas Ridge, Ste. 800, Irving, TX 75063