| | |
| --- | --- |
| IAPSC Volunteer Opportunities | |
IAPSC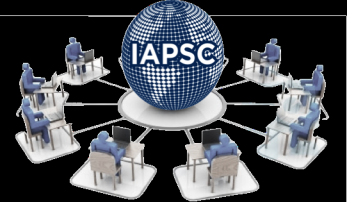 Have you always wanted to get more involved with IAPSC but never knew how? Now is your chance! IAPSC is seeking a new chair for the Business Development & Marketing Interest Group.

We are kicking off 2020 with a new interest group structure, so now is the perfect time to volunteer. There are many benefits of volunteering for IAPSC, including eligibility for recertification points for several certifications.

For more information or to volunteer, please email iapsc@iapsc.org. We look forward to hearing from you!
| | |
| --- | --- |
| Set Yourself Apart and Become A Certified Security Consultant (CSC)! | |
IAPSC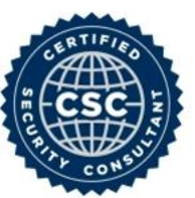 Earning the Certified Security Consultant designation demonstrates your depth of knowledge, professional objectivity, integrity, and skills as a security consultant. The CSC requires a combination of experience, education, independence, ethics, and successfully passing an online examination. The exam is open to both members and non-members as well as independent (external) and internal consultants. IAPSC members are pre-qualified to sit for the exam and receive a discount on the certification fee. Learn more here and apply today!




---
| | |
| --- | --- |
| Fewer Security Incidents Affected US Federal Government in 2019 | |
Security Boulevard
The latest report from the White House's Office of Management and Budget (OMB) shows that the number of cybersecurity incidents dropped in 2019, partly due to better security programs and increased investments. The U.S. government is always a target for cybercriminals, including everything from rogue hackers to nation states. Whatever the cause, protection of critical infrastructure and state departments is ensured by a host of agencies that keep a close eye on security incidents.
READ MORE
---
| | |
| --- | --- |
| 75% of Cybersecurity Pros Say Remote Work Drove Dramatic Change in Financial Services Cyber Programs, FS-ISAC Poll Finds | |
PR Newswire
The Financial Services Information Sharing and Analysis Center, an industry consortium dedicated to reducing cyber risk in the global financial system, recently announced that 75% of cybersecurity professionals representing financial institutions around the world made dramatic changes to their firm's cybersecurity programs to cope with the rapid shift to remote work due to the COVID-19 pandemic, according to a poll conducted by FS-ISAC.
READ MORE


Overtur™ is Allegion's digital environment for simplifying design, specification and management of door openings, including access control, between Divisions 8 and 28. It serves as a central hub of access control hardware information that allows team members to collaborate on a project in a single platform.

Learn more at discover-overtur.allegion.com
| | |
| --- | --- |
| 5 Best Practices For Protecting Data While Working Remotely | |
B2C
As the Coronavirus is disrupting the day-to-day lives of billions of people around the world, businesses are in the middle of what Time Magazine describes as the "world's largest work-from-home experiment." Practically overnight, many companies have been forced to adjust their operations by moving millions of workers out of their offices and into their homes. While this functionality is mission-critical, allowing employees to remain productive and companies to stay operational even as offices are closed, it also comes with significant cybersecurity risks.
READ MORE
| | |
| --- | --- |
| How AI and Automation Can Help Bridge the Cybersecurity Talent Gap | |
Dark Reading
As security threats have increased, organizations across the globe have invested more than $145 billion in the cybersecurity market to thwart breaches of consumers' personally identifiable information, company intellectual property and partner data. While cybersecurity has become a priority across the world, companies are struggling with one key component to ensure operations are running as smoothly as possible: employees.
READ MORE
---
| | |
| --- | --- |
| Home Chef Serves Up Data Breach for 8M Records | |
Threatpost
Mail-order meal kits have become even more popular as the coronavirus pandemic has kept people home and cooking on a regular basis. Unfortunately, one of these, the popular Kroger's Home Chef service, recently served up a side of data breach along with its perfectly measured ingredients.
READ MORE
| | |
| --- | --- |
| Qakbot Resurges, Spreads Through VBS Files | |
Trend Micro
Through managed detection and response, we found that a lot of threats come from inbound emails. These messages usually contain phishing links, malicious attachments or instructions. However, in our daily investigation of email metadata, we often detect threats not just in inbound emails, but even in the users' own sent items folder.
READ MORE
| | |
| --- | --- |
| Threat Spotlight: Form-Based Attacks | |
Barracuda
A new type of brand impersonation attack is disproportionately using Google-branded sites to trick victims into sharing login credentials. Making up 4% of all spear phishing attacks in the first four months of 2020, Barracuda researchers have seen steady detections through the first part of the year. Researchers expect to see that number climb as cybercriminals have success harvesting credentials with these attacks.
READ MORE