| | |
| --- | --- |
| IAPSC Webinar | |
Down to the Wire: Why Wire Matters in Security Design Specifications
July 9, 2020 @ 1 pm ET

This webinar has been approved for CSC credit and submitted for APP, CPP & PSP credit.

Check your email soon for more information on how to register!
| | |
| --- | --- |
| IAPSC Volunteer Opportunities | |
IAPSC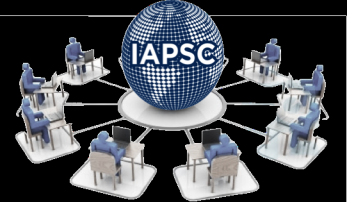 Have you always wanted to get more involved with IAPSC but never knew how? Now is your chance! IAPSC is seeking a new chair for the Business Development & Marketing Interest Group.

We are kicking off 2020 with a new interest group structure, so now is the perfect time to volunteer. There are many benefits of volunteering for IAPSC, including eligibility for recertification points for several certifications.

For more information or to volunteer, please email iapsc@iapsc.org. We look forward to hearing from you!
| | |
| --- | --- |
| Set Yourself Apart and Become A Certified Security Consultant (CSC)! | |
IAPSC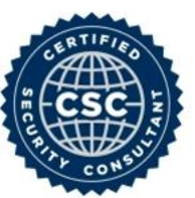 Earning the Certified Security Consultant designation demonstrates your depth of knowledge, professional objectivity, integrity, and skills as a security consultant. The CSC requires a combination of experience, education, independence, ethics, and successfully passing an online examination. The exam is open to both members and non-members as well as independent (external) and internal consultants. IAPSC members are pre-qualified to sit for the exam and receive a discount on the certification fee. Learn more here and apply today!






Overtur™ is Allegion's digital environment for simplifying design, specification and management of door openings, including access control, between Divisions 8 and 28. It serves as a central hub of access control hardware information that allows team members to collaborate on a project in a single platform.

Learn more at discover-overtur.allegion.com
---
| | |
| --- | --- |
| Will COVID-19 Be a Catalyst for Cybersecurity Leadership? | |
Governing
Mark Weatherford writes: I've often said that cybersecurity professionals are a lot like first responders. That is, they train, practice and endlessly condition themselves for the big red alarm to ring so they can save the world from cybermiscreants. Some people are comfortable in that role and others aren't, which is often the determining factor in whether someone is a successful cybersecurity leader.
READ MORE
---
| | |
| --- | --- |
| Fortune 500 Insurance Firm Genworth Discloses Data Breach | |
Bleeping Computer
Fortune 500 insurance holding company Genworth Financial disclosed a data breach after an unauthorized party gained access to insurance agents' online accounts using compromised login credentials. The U.S. mortgage and long-term care insurer had revenue of $8.6 billion during the last fiscal year and it reached a deal with China Oceanwide Holdings Group that will allow the Chinese company to buy Genworth for $2.7 billion.
READ MORE
| | |
| --- | --- |
| Zoom Phish Zooming Through Inboxes Amid Pandemic | |
Cofense
The Cofense Phishing Defense Center has observed a new phishing campaign that acts as a Zoom video conference invitation to obtain Microsoft credentials from users. As noted in numerous other articles posted by Cofense, it is no secret this pandemic has changed the threat landscape.
READ MORE
| | |
| --- | --- |
| The Future Will Be Both Agile and Hardened | |
Dark Reading
We've been living in the dizzying early stages of the next Industrial Revolution since the mid-'90s: from the PC to the early Web to "e-business," to the iPhone to the modern Web to the cloud to SaaS, and so on. Innovation came at us fast, and it keeps coming at an increasing rate — we're always on, always looking over the horizon for what's next.
READ MORE
---
| | |
| --- | --- |
| Fans And Flags Under Scrutiny As NASCAR Headed To Talladega | |
Greenfield Recorder
The heat is on at Talladega Superspeedway, and not just for the drivers at a track known for high-speed chaos. It is another test run for security and safety protocols as fans start to return in limited numbers. NASCAR permitted up to 5,000 fans and, officials hoped for, zero Confederate flags into Sunday's Cup Series race along with 44 motor homes.
READ MORE
| | |
| --- | --- |
| Call to Arms: A Holistic Security Approach For a Changing Threat Landscape | |
Cyber Security: A Peer-Reviewed Journal
Internet connectivity between countries and organisations, along with better and faster access to networks and end devices, has altered the way of doing business and drives economic engines both public and private. With an estimated 26 billion Internet of Things (IoT) devices in place today, along with the security demands of cloud computing, artificial intelligence (AI) and machine learning, their number isset to explode in the subsequent years as internet consumption rises and new gadgets and machinery hit the market.
READ MORE
| | |
| --- | --- |
| Fake Black Lives Matter Voting Campaign Spreads TrickBot Malware | |
Bleeping Computer
A phishing email campaign asking you to vote anonymously about Black Lives Matter is spreading the TrickBot information-stealing malware. Started as a banking Trojan, the TrickBot has evolved to perform a variety of malicious behavior.
READ MORE
| | |
| --- | --- |
| What COVID-19 Teaches Us About Social Engineering | |
Dark Reading
Contact tracing, superspreaders, flattening the curve — concepts that in the past were the domain of public health experts are now familiar to people the world all over. These terms also help us understand another virus, one that is endemic to the virtual world: social engineering that comes in the form of spear-phishing, pretexting and fake-news campaigns.
READ MORE