| | |
| --- | --- |
| Segmenting a Video Surveillance Network | |
BCDVideo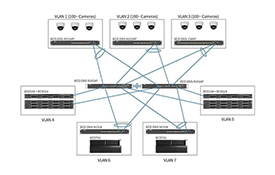 Designing an IP video surveillance network can be a complex task, with many issues that can occur when the network backbone supporting it is not built correctly. Performance and functionality of the system are often at the forefront of networking problems observed in the video surveillance industry, frequently relating back to the network architecture used.

| | |
| --- | --- |
| Gun Shot Detection Devices: The New Frontier in Security Equipment? | |
Security Info Watch
Active shooters represent a subset of a broader category of active assailants who may use other weapons such as vehicles to kill or injure their intended targets. This article focuses solely on the active shooter; an ever-increasing threat in America. This is a globally recognized problem demonstrated by warnings about gun violence in the U.S. of varying degrees of intensity from countries including Uruguay, Venezuela, Japan, Germany, Ireland, Canada and New Zealand. Just recently, two mass shootings in one week left over thirty dead and 53 injured in the U.S.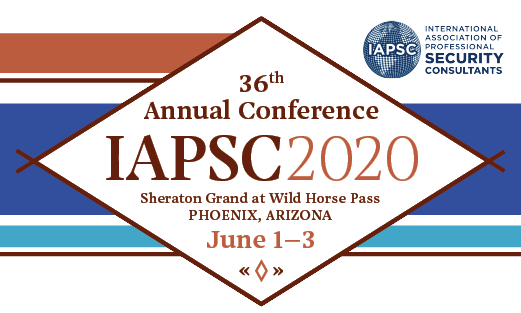 ---
| | |
| --- | --- |
| US Treasury sanctions 3 North Korean hacking groups | |
ZDNet
The U.S. Department of the Treasury imposed sanctions recently on three North Korean state-controlled hacking groups, which US authorities claim to have helped the Pyongyang regime raise funds for its weapons and missile programs.
READ MORE
---
| | |
| --- | --- |
| Google Calendars Possibly Leaking Private Information Online | |
CYWare
More than 8000 such Google Calendars were discovered. These were indexed by Google's search engine which means anyone can access data and add events to these Calendars.
READ MORE
| | |
| --- | --- |
| Phishers Leverage Captcha Code To Bypass Email Security Gateway | |
Cyware
Phishing threat actors have now found a new technique to bypass the secure email gateway(SEG). This time, they are using the Captcha to prove human presence, while preventing any red flags from the email security gateway.
READ MORE
---
| | |
| --- | --- |
| Magecart Skimming Attack Targets Mobile Users of Hotel Chain Booking Websites | |
Trend Micro
We discovered a series of incidents where the credit card skimming attack Magecart was used to hit the booking websites of chain-brand hotels — the second time we've seen a Magecart threat actor directly hit ecommerce service providers instead of going for individual stores or third-party supply chains.
READ MORE
| | |
| --- | --- |
| Selfie Android Apps with 1.5M+ Installs Push Ads, Can Record Audio | |
Bleeping Computer
A couple of Android apps found in Google Play included functionality that stealthy recording audio without user consent. The apps posed as selfie camera filters and had been installed over 1.5 million times. The main activity of the two apps was not spying on users but aggressively pushing adware that covered the entire screen of the Android device.
READ MORE
| | |
| --- | --- |
| Discovery of Unsecured Database Reveals Ticket Fraud Scheme | |
Cyware
Security researchers discovered an exposed database with 17 million email addresses. On investigation, they found that the database belonged to a group of cybercriminals.
READ MORE