| | |
| --- | --- |
| Stand Out In Your Business and Become A Certified Security Consultant (CSC)! | |
IAPSC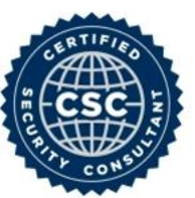 Earning the Certified Security Consultant designation demonstrates your depth of knowledge, professional objectivity, integrity, and skills as a security consultant. The CSC requires a combination of experience, education, independence, ethics, and successfully passing an online examination. The exam is open to both members and non-members as well as independent (external) and internal consultants. IAPSC members are pre-qualified to sit for the exam and receive a discount on the certification fee. Learn more here and apply today!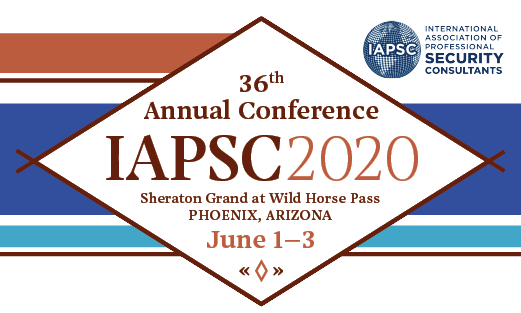 ---
| | |
| --- | --- |
| Open Database Leaked 179GB in Customer, US Government, And Military Records | |
ZDNet
An open database exposing records containing the sensitive data of hotel customers as well as U.S. military personnel and officials has been disclosed by researchers. Recently, vpnMentor's cybersecurity team, led by Noam Rotem and Ran Locar, said the database belonged to Autoclerk, a service owned by Best Western Hotels and Resorts group.
READ MORE
---
| | |
| --- | --- |
| Cybercriminals Are Impersonating 'Fancy Bear APT' to Launch DDoS Ransom Attacks Against Financial Institutions | |
Cyware
Researchers noted that the ransom letter used in this campaign is almost similar to the one used in 2017 by another DDoS ransom gang that also posed as the Fancy Bear group.
READ MORE
| | |
| --- | --- |
| Fraudsters Use Salary Increase Scam to Steal Employees' Credentials | |
Tripwire
Digital fraudsters have launched a new phishing campaign that uses a salary increase scam to trick employees into handing over their credentials. Spotted by the Cofense Phishing Defense Center, the campaign used spoofing techniques to trick recipients into thinking that the attack emails came from their HR department.
READ MORE
| | |
| --- | --- |
| Apple iOS and macOS Multiple Security Vulnerabilities | |
Symantec
Apple iOS and macOS are prone to multiple security vulnerabilities. Attackers can exploit these issues to gain sensitive information or execute arbitrary code. This may aid in further attacks.
READ MORE
---
| | |
| --- | --- |
| Database Error Exposes 7.5M Adobe Customer Records | |
Dark Reading
An unprotected Elasticsearch database left the account details of 7.5 million Adobe Creative Cloud customers exposed to anyone with a Web browser. The open database, since closed, could have provided information such as names, email addresses and Creative Cloud applications used to any curious individual.
READ MORE
| | |
| --- | --- |
| This Old Trojan Malware Is Back With a New Trick To Help It Hide in Plain Sight | |
ZDNet
A form of trojan malware which has been used by cyber criminals to steal login credentials and other information from victims for over five years has been updated with the ability to hide in plain sight by using legitimate Java commands to mask its malicious behaviour. The Adwind remote access trojan (RAT) – also known as AlienSpy and jRAT – first emerged in 2013 and is available 'as-a-service' to criminals who want to use its credential, keylogging, audio recording and other trojan malware capabilities against victims.
READ MORE