| | |
| --- | --- |
| Members: It's time to renew | |
IAPSC
It is time to renew your IAPSC membership for 2019 and maintain your connection to the leading association for independent professional security consultants. Log in to the Membership Renewal page for details and to renew online, or download the invoice to print and mail.

Those who renew before December 31 can take advantage of an exclusive early-bird discount to register for the IAPSC 2019 Annual Conference.
| | |
| --- | --- |
| Alan Zajic, CPP authors: 'Gaming Security: Patrons, Players, and Cheats' | |
IAPSC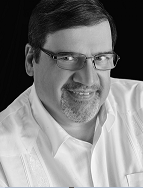 In the December 2018 issue of Security Management, Alan Zajic, CPP writes: The surveillance of casinos has changed dramatically since legalized gaming was introduced in 1931 in Nevada as a way to entertain workers for the Hoover Dam project. It has progressed from the lone pit boss, who watched over the games with his own eyes, to catwalks with agents watching games through binoculars and one-way mirrors, to the period of reel-to-reel video tape, VHS analog technology, and now—the digital video phenomenon. Walk into any casino property in the United States and look up—you will quickly take note of dozens, if not hundreds, of cameras overlooking the gaming floor… READ MORE

---
| | |
| --- | --- |
| Making a Ransomware Payment? It May Now Violate US Sanctions | |
Bleeping Computer
Thinking about making a ransomware payment? If so, you may want to think twice before doing so as it could land you in trouble for violating U.S. government sanctions. Recently, the Department of Justice unsealed a grand jury indictment against two Iranian hackers allegedly responsible for the SamSam Ransomware.
READ MORE
---
| | |
| --- | --- |
| Jared, Kay Jewelers Parent Fixes Data Leak | |
Krebs On Security
In mid-November 2018, KrebsOnSecurity heard from a Jared customer who found something curious after receiving a receipt via email for a pair of earrings he'd just purchased as a surprise gift for his girlfriend. Dallas-based Web designer Brandon Sheehy discovered that slightly modifying the link in the confirmation email he received and pasting that into a Web browser revealed another customer's order, including their name, billing address, shipping address, phone number, email address, items and total amount purchased, delivery date, tracking link and the last four digits of the customer's credit card number.
READ MORE
| | |
| --- | --- |
| Microsoft, Mastercard Aim to Change Identity Management | |
Dark Reading
Microsoft and Mastercard have formed a partnership to change the way people use and manage their digital identities, the duo announced recently. Identity management is an old issue in need of new solutions as people rely on the internet to manage every part of their lives.
READ MORE
---
| | |
| --- | --- |
| Can Blockchain Fix Cybersecurity? | |
Data Center Knowledge
Blockchain is one of the biggest tech buzzwords of the last few years, and the technology is marketed as a cure for everything that ails you, including cybersecurity. In practice, at least as far as security is concerned, blockchain might actually cause more problems than it solves.
READ MORE
| | |
| --- | --- |
| Pharmaceutical companies most targeted industry by cybercriminals | |
Health IT Security
Phishing attacks and fraudulent business email compromise against the pharmaceutical sector have jumped 149 percent in the past year, making the biopharma sector the most targeted industry by hackers.
READ MORE
| | |
| --- | --- |
| Financial Firms To Further Increase Cybersecurity Spending | |
American Banker
U.S. banks and other financial firms are projecting higher spending on cybersecurity as they face bigger threats and more attacks. In a survey of 100 senior security officers, 84 percent said their firms are planning to spend more this year on cybersecurity, up from 78 percent a year ago, data-security provider Thales eSecurity said in a report to be released recently.
READ MORE